DOS PUEBLOS AT SANTA BARBARA HIGH: Stung by a 51-40 loss to Dos Pueblos in January, the Dons' girls caught fire early in last Monday's game and won going away, 65-44. Providing the spark was Alondra Jimenez. The 5′6″ junior point guard made her first appearance on the court since last March after rehabbing from her second ACL injury.
Jimenez, wearing a brace on her right knee, made her first shot, a three-pointer. "Everybody went crazy," said Cassandra Gordon, who had shouldered the playmaking duties in Jimenez's absence.
"She's just a super player," Santa Barbara coach Andrew Butcher said of Jimenez. "She gets the ball to the right person at the right time."
The right person in this game was junior guard Kristen Sullivan, who buried six three-pointers and scored 26 points. Gordon, another junior, scored 18, while putting out a strong defensive effort against Camila Casanueva, the Chargers' high-scoring guard who has been dubbed "Le petit Mamba" by her coach, Phil Sherman.
Casanueva had only five points when Gordon went to the bench with the Dons leading, 62-33. The DP senior added seven more points without Gordon in her face.
"Cassandra was very good," Sherman said. "Santa Barbara was desperate. They played hard."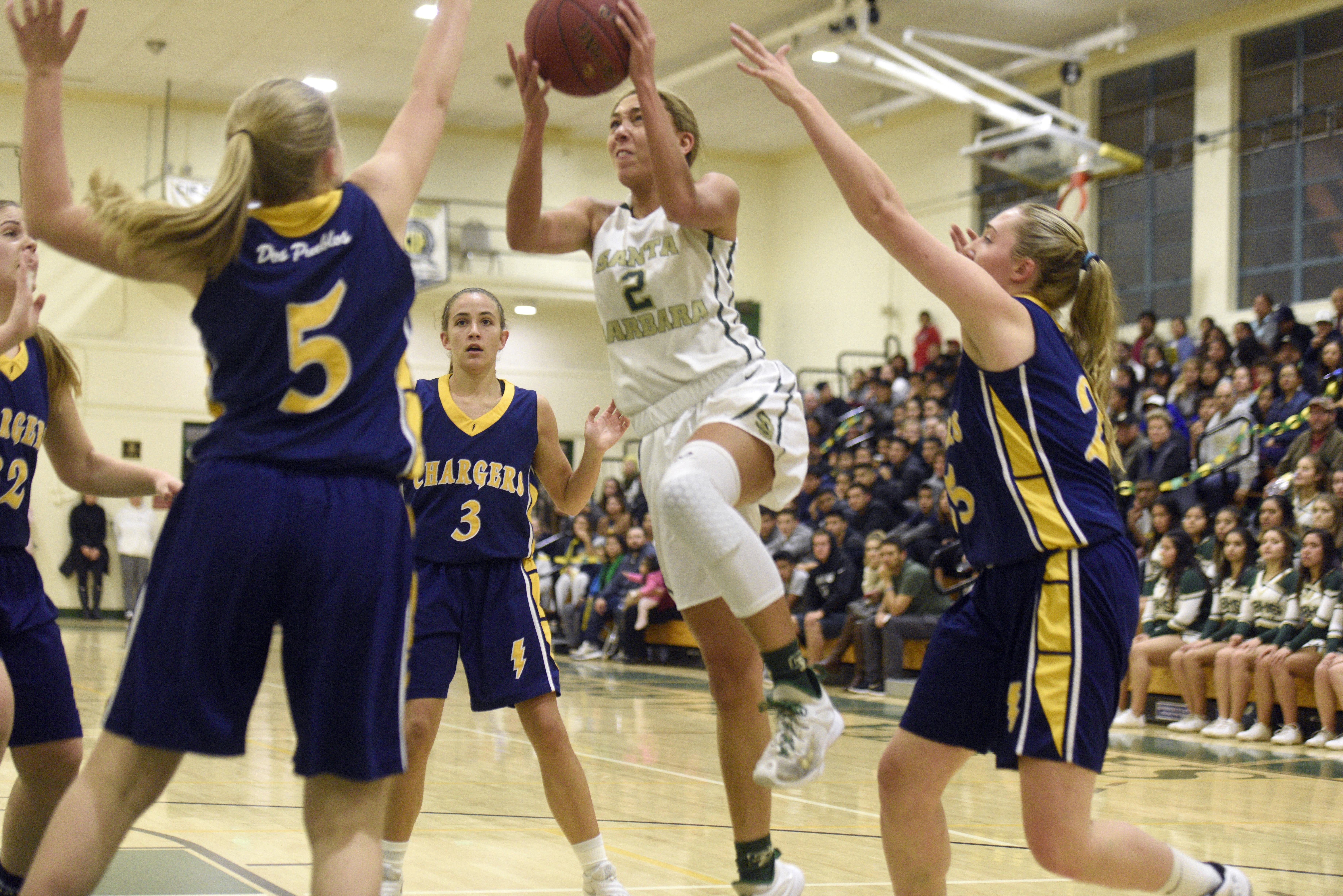 By Paul Wellman