María Pérez, 85, stood behind the counter at her clothing store on Milpas Street on a recent weekend, as she has for 35 years, and waited for customers who did not come.
"See how quiet it is?" she said. "Lots of working people came before to get a pair of boots or a pair of socks, but not anymore. They're very afraid."
A few doors down, Lucy Zamudio, the owner of Lucy's Boutique, said sales had dropped by more than half since the November election, along with party rentals. No one is throwing parties anymore, she said. Zamudio said she had laid off an employee and was not sure how much longer she could keep her store open.
"People are afraid to spend the little they have because they don't know what awaits them," Zamudio said. "It's so sad. I never imagined there would be so much racism in this country."
Business is sharply down at Latino-owned mom-and-pops on the South Coast – hair salons, auto shops, restaurants, clothing stores with Mexican imports, jewelry stores, herbal pharmacies, travel agencies, income tax services and even arts and crafts stalls. Their owners place the blame squarely on President Donald J. Trump and his efforts to speed up and expand the deportation of undocumented immigrants living in the U.S.
"This man scares everybody," said Pérez, a Bernie Sanders supporter who owns the building where her store, Centro Musical, is located. "He's not my President. He's a devil and a crazy man. I love this country because it gave me the opportunity to study, to learn, to work and to be free. This man is destroying everything."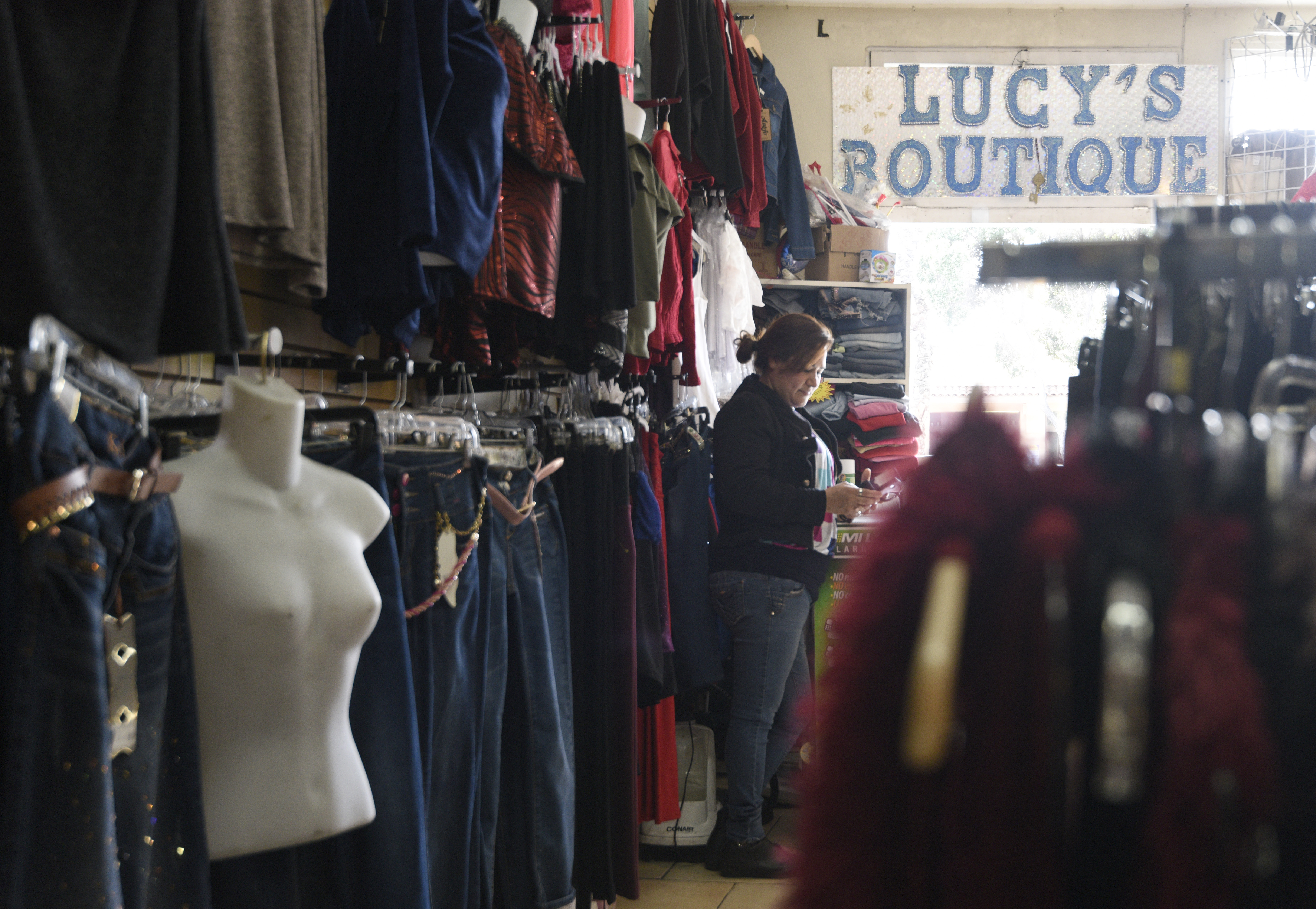 By Paul Wellman