Las penas con pan son buenas; los duelos con pan son menos; donde no hay harina, todo se vuelve tremolina.
If the dizzying number of bread-inspired Mexican proverbs is any indication, the cultural significance of flour and water is not one Mexicanos take lightly. Add to that an estimated 1,000 varieties of regional bread from Chihuahua to Chiapas, and it becomes clear that the 30,000-year-old food enjoys a reverence in Mexico up there with Our Lady of Guadalupe and mariachi folk music. So when it comes to national holidays, it seems fitting that a specialty bread should accompany every traditional festivity, and Día de los Muertos is no exception.
"We start preparing pan de muerto in late October and can't keep it on our shelves for the two weeks leading up to November 2," said Rosa Guajardo of La Bella Rosa Bakery (1411 San Andres St. and 7127 Hollister Ave., Ste. 18, Goleta), referring to one of the holiday's most iconic staples: a brioche-like bread decorated with crossbones and teardrops that is placed on the altar of a deceased family member as an ofrenda, or offering. Guajardo ​— ​a fifth-generation baker whose family hails from Guadalajara ​— ​tops her loaves, which are made with a heavily guarded family recipe, with a generous brushing of jarabe de naranja, a luscious orange syrup, before dusting them with sugar. "We've been making these in Santa Barbara for over 33 years and are excited to have such a loyal community following," she added.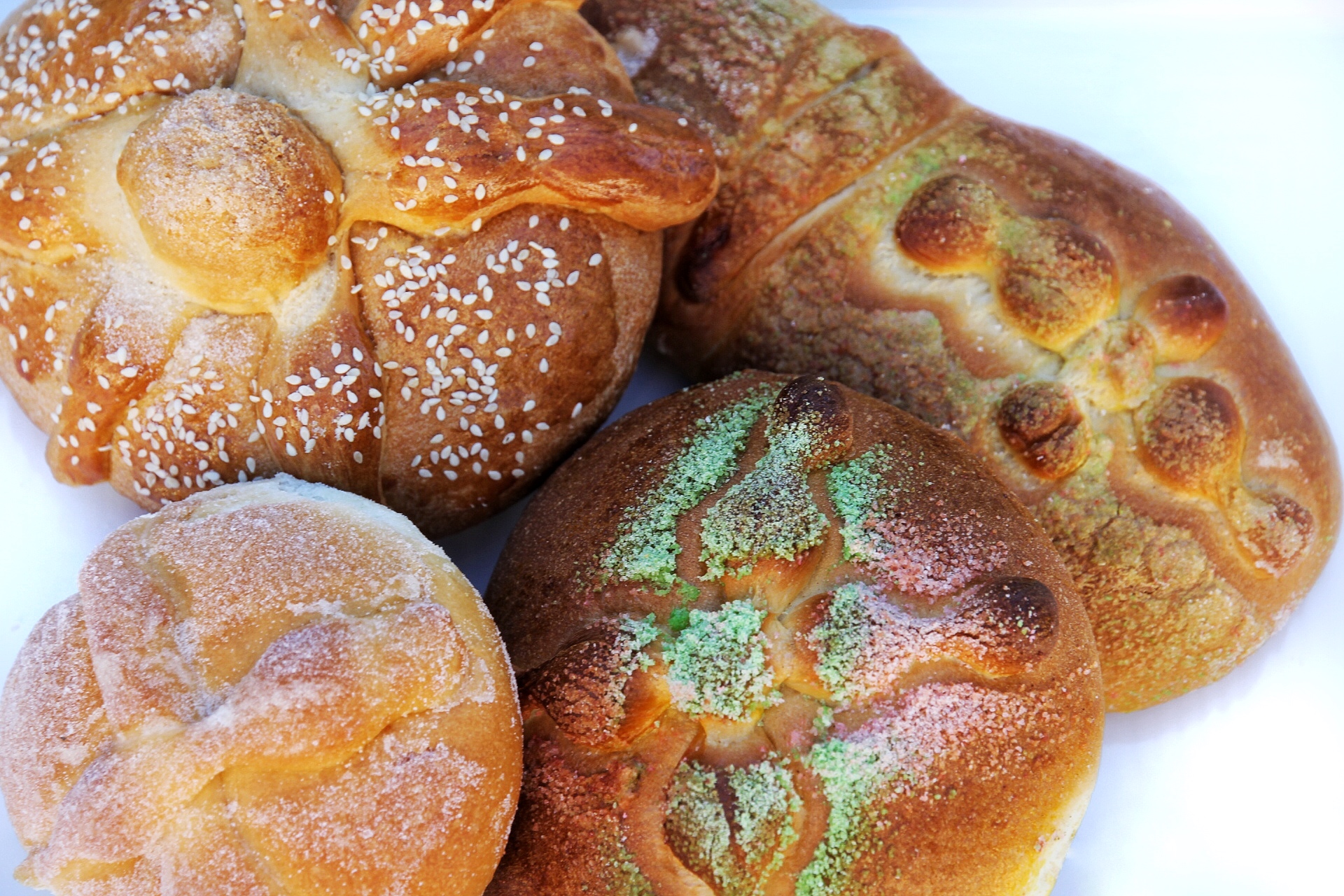 Ninette Paloma