Backed by the full might of the Democratic Party political machine, bolstered by a foot-soldier army of supporters, and buoyed by a reputation for tireless, in-the-trenches work with city residents, former journalist and Westside renter Cathy Murillo is set to become Santa Barbara's next mayor.
As of press time Wednesday morning Murillo held a comfortable lead over the rest of the field in the five-way mayoral race. Her closest rival, Frank Hotchkiss, sits more than 1,300 votes back, and that gap is expected to widen as the last-minute ballots still uncounted traditionally lean left and liberal. Angel Martinez, Hal Conklin, and Bendy White currently hold the third, fourth, and fifth positions, respectively. Only a miracle would put any of them over the top.
Murillo beamed as she addressed a cheering crowd of supporters at Casa Blanca Tuesday night. "It's such an honor to stand here as your next mayor of Santa Barbara," she said. "It's such an honor to win the trust of the public as well. They had a lot of choices, and we went door to door and said to them, 'I care about your family. I care about your neighborhood. I care about your prosperity.' I meant it when I said I would work to create jobs and housing opportunities for the people and the young people."
In her six years on the council ​— ​first elected at-large in 2011 and then reelected in 2015 to represent District 3 ​— ​Murillo solidified herself as the most consistent and outspoken advocate for working-class Santa Barbarans, holding the progressive-agenda line through debates on labor contracts, the gang injunction, homeless issues, and environmental protections. Looking ahead, she's vowed to spearhead State Street revitalization efforts, implement the Bicycle Master Plan, and shore up relations between the South Coast and its North County counterparts.
During her campaign Murillo racked up a long list of endorsements from Santa Barbara's regional leaders, and she enjoyed widespread support from community organizations staffed with volunteers eager to see Santa Barbara's first Latina mayor take office. According to Democratic campaign manager Mollie Culver, 60 fieldworkers were canvassing for Murillo as of 5 p.m. Tuesday; 350 volunteers fanned out throughout the day with 500 knocking on doors over the weekend.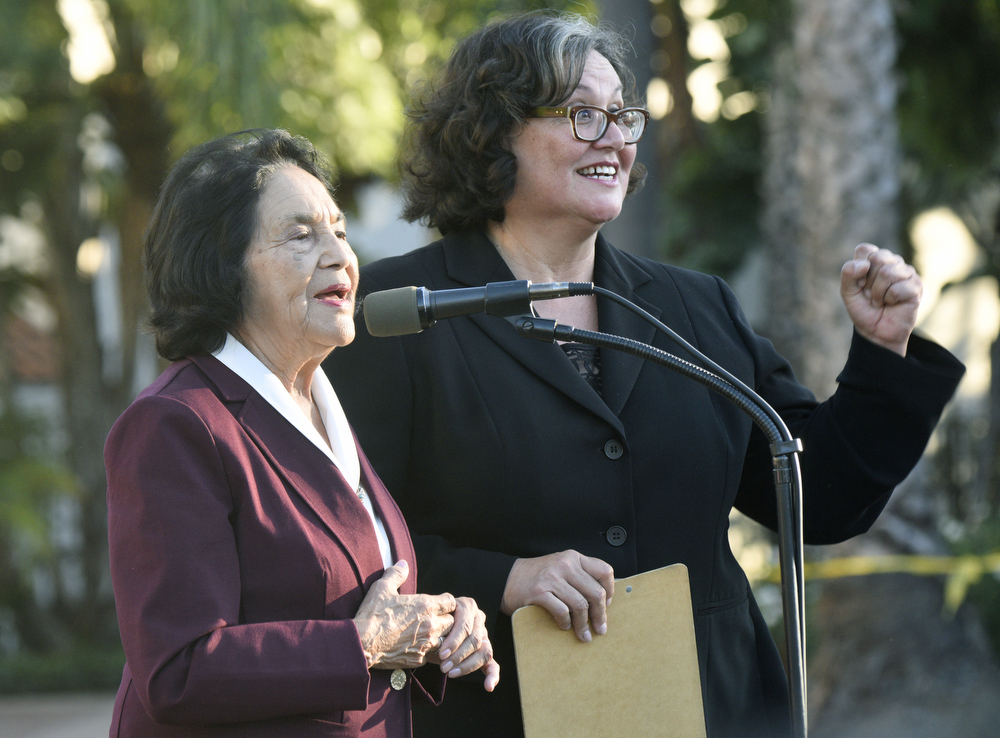 By Paul Wellman