Here are nine reasons it will be exciting to watch the women's basketball game between UCSB and Seattle University at 7 p.m., Friday, November 17, at the Thunderdome:
Petula Clark: Several decades before the introduction of the three-point shot, the British singer predicted, "Things'll be great when you're downtown." The Gauchos won their season opener at Northern Arizona (NAU) last week, 96-93, thanks in a large part to a barrage of three-pointers (14 made on 30 attempts for a robust 46.7 percent). Seven different players splashed the net from downtown, led by sophomore Aliceah Hernandez (5-for-7).
Que Sarah Sarah: Sarah Porter made a big-time impact on the Gauchos last year after transferring from Mississippi. The 5′10″ guard shattered records by going 9-for-11 behind the three-point arc in a Big West Tournament victory over UC Riverside. She made only a pair of treys at Northern Arizona, but she dished out seven assists and grabbed five rebounds. Forget your first impression upon seeing Sarah Bates, a first-year player out of Clovis West High. "She doesn't look long and lanky walking into the gym," head coach Bonnie Henrickson said, "but she's got a great basketball IQ. She took charge the first day of practice. I haven't had a freshman do that." The 5′9″ guard started her first college game and scored 25 points with five rebounds and five assists at NAU.
Championship fiber: Bates was one of five Division 1 college recruits out of Clovis West, which won the California Open Division girls' hoop title and was ranked no. 1 in the nation last March. In the state final, Bates scored 11 straight points in the fourth quarter, turning a 30-37 deficit against Archbishop Mitty into a 41-37 lead. Danae Miller, another first-year Gaucho, was an outstanding point guard at Long Beach Poly, which lost to Clovis West in the Southern California regional final. "They beat us in my junior year," Bates said. "Danae committed to UCSB after I did. I was excited then, and I'm really excited now."
Backcourt runneth over: Bates, Miller, and Porter all started in the season opener. Other guards who saw at least eight minutes of action were Hernandez, senior Makala Roper, sophomore Tal Sahar (a transfer from Seattle), junior college transfer Akilah Jennings, and CeCe Quintino, who was an all-state point guard at Liberty High in Nevada. Sahar burst out of her redshirt year by leading the Gauchos with 14 points in their exhibition victory over Cal State East Bay. "In practice, we're all really competitive," Bates said. "In games, if one of us has a great shooting night, we're all happy. We all want to win. It's going to be challenging to guard us." Drea Toler, a sparkplug last year, is expected to be eligible in December, and junior Coco Miller has been trying to work through an injury.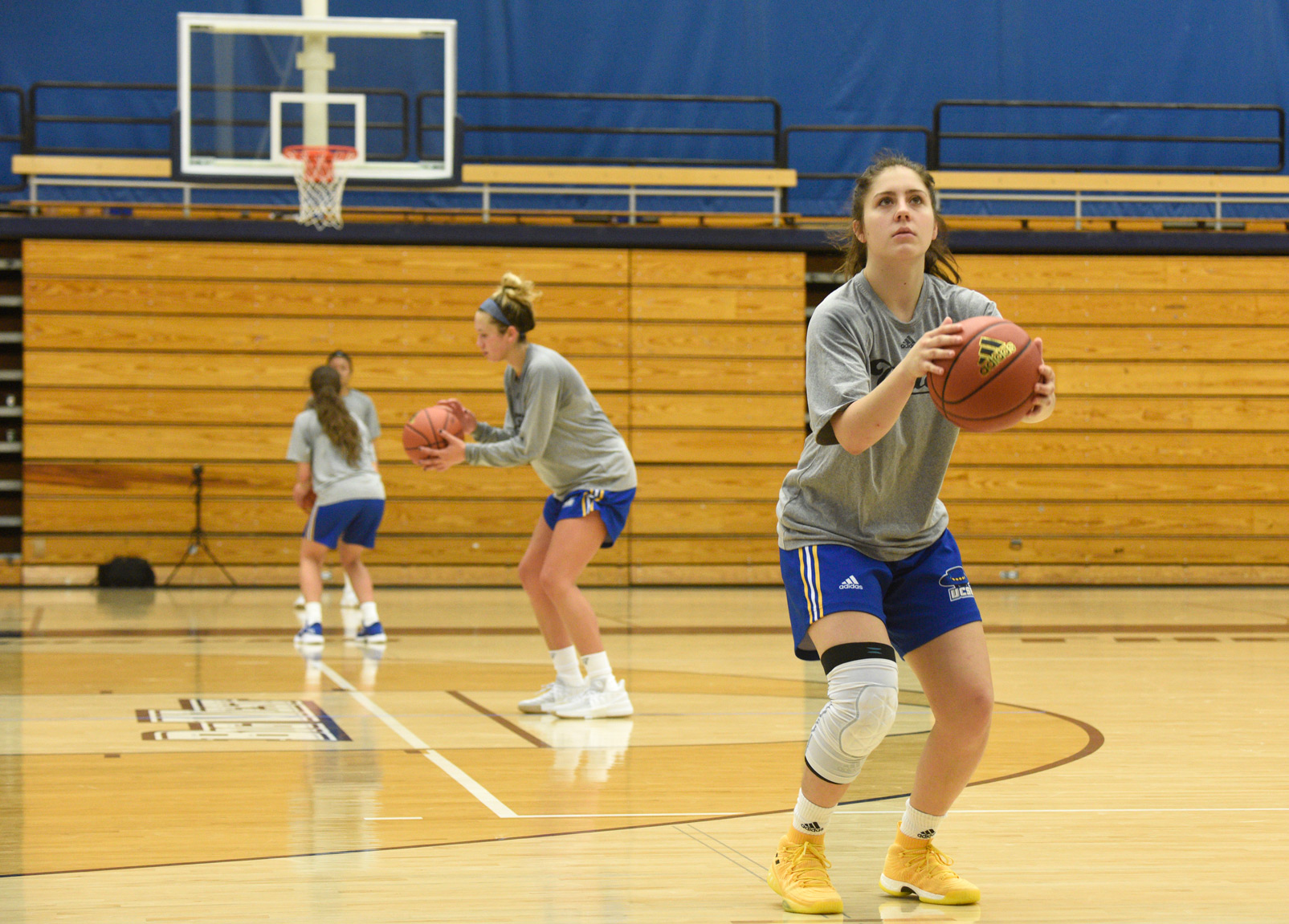 By Paul Wellman