It's 9 a.m. and I'm lying on the floor of New York's Metropolitan Museum of Art, my back cool against the polished marble surface. Above me, soft streaks of morning light pour through the glass ceiling of the museum's towering American Wing, its majestic halls empty save for a dozen of us scattered around the gilded sculpture of Roman goddess Diana in matching repose. I close my eyes and remind myself that I'm not dreaming.
When I open them, choreographer Monica Bill Barnes is standing over me in a gold-sequined gown and running shoes, smiling warmly as she beckons our group over to a long table dressed with breakfast offerings — the last stop of a choreographed sprint around the Met conceived by Barnes and aptly dubbed the Museum Workout. "This had to be the most challenging and exhaustive project I've ever worked on," she later shared with me. "It was a wonderful type of madness from conception to performance, kind of like crawling up a very steep mountain."
Over the next two weeks, Barnes will be fixing a fanciful gaze on the shores of Santa Barbara for a much-anticipated residency that will include leading a series of technique and composition classes for students of UCSB's dance department while setting a commissioned work on 15 members of the university's dance company. "I'm so excited, and have a lot of ideas I can't wait to throw at these dancers," Barnes exclaimed. Also in the works is a public staging of her hilariously poignant homage to the archetypal "office guy" in the not-to-be-missed Happy Hour. "It's the show we like doing the most, because we get to dress up as men and immerse ourselves in this alternate experience," she laughed.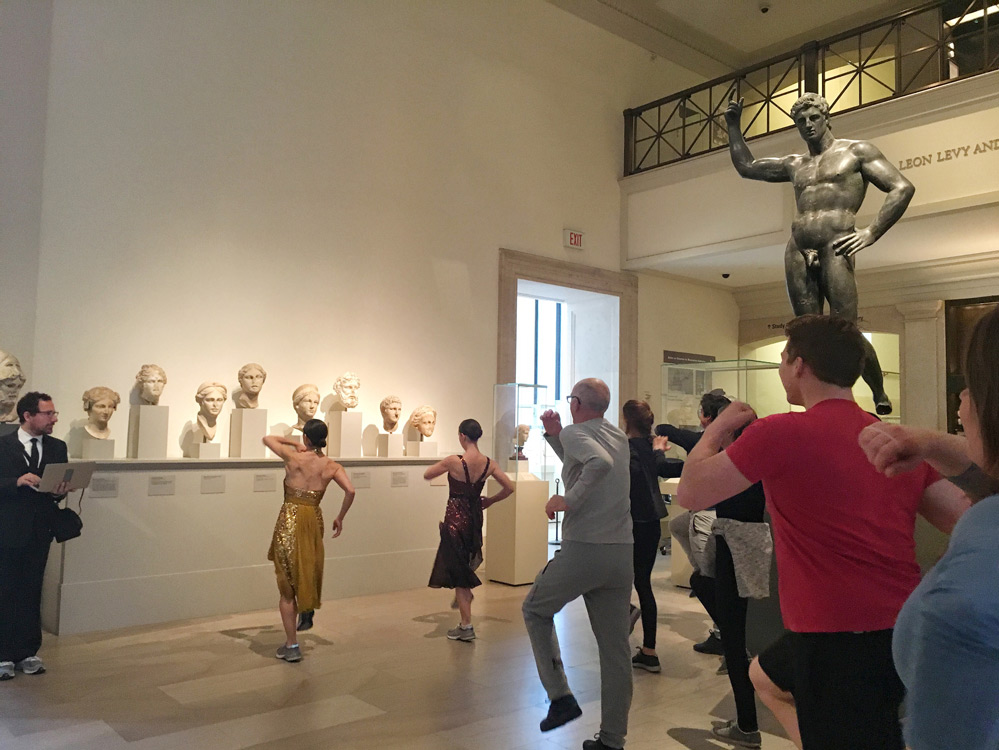 Ninette Paloma