Despite having lived a drug-addled, crime-filled, oft-imprisoned life, the truth of which most would try to hide, Ryan Leone is an open book. The 32-year-old, who was born in Boston but raised in Santa Barbara from age 3, struggled with learning disabilities in elementary school and started smoking pot with his skateboarder buds at 9 years old. By the time he was a first-year at Santa Barbara High, he was drinking every day, dropping acid regularly, having sex with older girls, and had been kicked out of school so many times he was sent to hardcore wilderness programs in Idaho and Utah. "I was just a bad kid," said Leone, who wrote his book, Wasting Talent, in 2013 while doing a stint behind bars for his part in an international heroin ring. He is hosting a prison-reform fundraising night at the Lobero on December 4.
[UPDATE: According to the Lobero Theater, Monday's event has been postponed.]
Those wilderness camps didn't help. When he returned to Santa Barbara, the 16-year-old was snorting cocaine within two weeks, a full-blown addict and dealer by his junior year at S.B. High. Then he smoked black tar heroin with an older girlfriend who lived in Isla Vista, and things really went downhill ​— ​more expulsions, a week at an orphanage, back to Utah (the first ever to return, he claimed), and then, with GED in hand, off to a writing program in Worcester, Massachusetts, where he said he was forced to shoot up heroin for the first time by a paranoid drug dealer. "I had a needle phobia at the time, but with the gun pointed at me, I put my arm out and he pricked me with it," said Leone. "That was a very life-changing event for me." His deepening addiction led to homelessness, and soon he was in his first of more than 20 stints in rehab, paid for by his supportive yet freaked-out parents. "They spent half a million dollars on me," he said.
Upon becoming sober, Leone found some success producing content for Spike TV, yet his drug appetite didn't cease. "My habit got so bad that none of the dealers could even keep up," Leone said. "I was spending $700, $800 a day on drugs, no hyperbole." Dealing was the only way to maintain his high-volume habit, and he was soon slanging pounds of heroin, making $10,000 a week, Leone recalled. "The materialism was just symptomatic of selling drugs," he said. "When you're talking about that kind of money, everything gets lost in translation."
The DEA and FBI caught his scent, and Leone was nabbed with a pound of heroin and indicted in 2009 for conspiracy to distribute heroin. He spent almost five years in prison. "It was super-violent, and super-terrifying," said Leone of his incarceration. "When you're not exposed to stabbing and death and real violence, you're not equipped to see it when it occurs. I was a nonviolent drug offender. The way I was treated was pretty barbaric."
That included stints in solitary, during which time he got sober. Leone stopped using for a year and spent his time writing Wasting Talent, a novel about a musician whose career is dusted by drugs. Published in 2014, the book has received hundreds of positive reviews online and sold more than 40,000 copies, according to Leone, who says it is now being made into a feature film called Love in Vein. There's also a documentary reportedly in the works called Idiot Savant: The Savage Life of Ryan Leone.
With literary success and attention from Hollywood came more drugs. Relapsing via LSD, Leone realized he didn't love his then-fiancée as much as he thought, and she left. "Within a week, I had a needle in my arm," said Leone, causing himself and his family much heartache yet again. Then came a heavy dose of alcoholism, benders on Ecstasy, GHB, and cocaine, and a blow-hazed, spur-of-the-moment marriage to a new girl on Hendry's Beach. "It was like a joke, but it wasn't a joke," he said. "We were really married."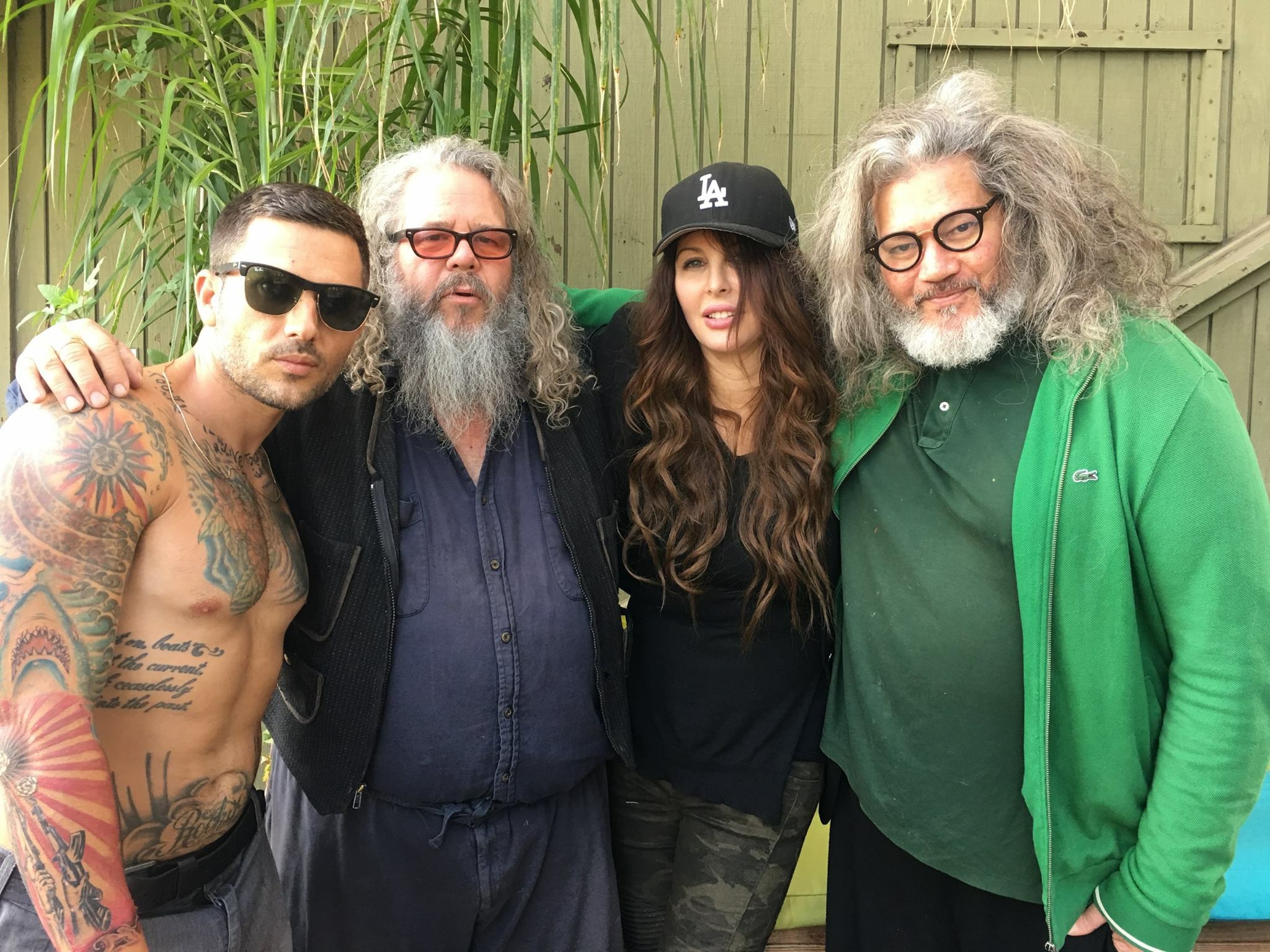 By Courtesy Photo