Three serious, experienced candidates are in the running to represent the neighborhoods of District 4 ― the Riviera and East San Roque ― in the upcoming Santa Barbara City Council election. Kristen Sneddon is an SBCC environmental geology instructor with a former career as a research geophysicist. Jim Scafide is a business attorney who was elected at 18 years old to the city council ― and then at 26 to mayor ― in his hometown of East Liverpool, Ohio. And Jay Higgins is a land-use planner and a current member of the Santa Barbara City Planning Commission.
The Santa Barbara Independent conducted email interviews with each candidate. We covered housing, State Street, the drought, and more. Their full responses are featured here.
What are District 4's top three issues?
Kristen Sneddon: (1) Water ― this is an issue that relates to development, public safety, and our ability to sustain ourselves. (2) Public safety in our neighborhoods ― District 4 is in the high fire zone. I have met with many in our district who have personally lost homes to fire or who have been evacuated many times over the years. Fire risk is increasing over time and continues to be a major source of concern. (3) Housing ― residents are concerned with availability and affordability of housing for their next generation, for families, for retirement years, and for our workforce. At the same time, District 4 residents are concerned with density and would like the rapid pace of development to slow down and to be more compatible with our neighborhoods.
Jim Scafide: (1) Infrastructure ― because of the uniquely rugged terrain of most of the district, our roads, sidewalks, and other infrastructure are more subject to effects of the environmental elements, such as rain and heat. (2) Fire safety ― our narrow roads are lined with hedges and trees that raise issues of fire safety, including evacuation awareness. (3) Neighborhood preservation ― our unique neighborhoods must be protected, including our open spaces, parks, and playgrounds.
Jay Higgins: There's some overlap, so I'll start by saying that our city's vision and our fundamentals are blurred, if not disconnected. Part of that is because we've lost touch at City Hall, and that is illustrated by failures on State Street, our retail tax base, and on our roads. District 4 issues that routinely come up when I walk and talk to the voters are as follows: (1) Housing cost and affordability. (2) Water supply and high rates. (3) Fire preparedness ― nearly all of District 4 is a high fire zone, so people are justly concerned with fire response times, brush clearing, evacuation planning, and citizen (ham) radio.
What are Santa Barbara's top three issues?
KS: (1) Protecting the environment. (2) Providing housing for working families and preserving our neighborhoods along with safeguarding our parks and open spaces. (3) Economic diversity ― the need for more clean, high-tech head-of-household jobs.
JS: (1) Economic vitality ― this includes not only economic development and addressing vacant stores on State Street, but promoting all our local businesses and addressing our housing crisis and issues relating to our homeless population and mental health, not just on State Street. (2) Environmental resilience ― our city needs a clear plan in place to resist damage and recover quickly from disturbances related to an unpredictable climate. We need to plan and prepare for drought as well as flooding [and] fire risk; [we need to have] a sustainable water supply, energy efficiency and development, [and] earthquake safety; and [we need] to mitigate land-use practices that jeopardize our health and safety. (3) Infrastructure: Improve police facilities, fire, 9-1-1 response, street repairs and bridges, parks and libraries, addressing homelessness, services for disabled veterans, youth and senior services, sensible, environmentally sustainable transportation with a strong focus on cyclists and pedestrians.
JH: We need to be a more family- and business-friendly city. As a city planning commissioner, I have a unique view on our citywide and regional issues: (1) Housing cost and affordability. (2) Revitalizing State Street and protecting and enhancing our sales and TOT tax base. (3) Making a reliable long-term water supply plan so we don't get caught off guard every six to eight years (and one that includes reduced rates for residential ratepayers). Those are the hard-and-fast issues. A more challenging and nuanced issue is the culture at City Hall and our ability to be transparent and service oriented. For example, one should not have to have a PhD in municipal finance to digest our city's budget. So step one of addressing our fiscal health is to make it easier to participate in our city's budget process.
How would you balance the interests of District 4 with the interests of the whole city?
KS: When the city thrives, the districts benefit. I will be accessible to all city residents, listen, research, and build consensus with all members of the City Council to work toward our common goals of economic vitality, environmental resilience, a fortified infrastructure, energy and water management, addressing the housing crisis, planning for parking and public transportation, promoting a bikeable and walkable city, and providing resources for our considerable homeless population, including college students. For my district, I will work to ensure a fair distribution of resources for infrastructure, maintenance, and public safety to come to District 4.
JS: As a former ward member of council, I found that there were very few, if any, times when the interests of my district diverted from the interests of the city, overall. And I believe the dichotomy as presented in the questions, therefore, is a false one. Certainly, the interests of District 4 are important, but those interests are not necessarily dissimilar to the issues facing the city as a whole. To ensure that the interests of the district are reflected in my decision making, I will hold regular meetings throughout the district to meet in various neighborhoods to seek input as I make decisions. The benefit of having district representatives is to provide a direct contact of someone that my constituents can call if there is an issue or they need assistance from the city. And my philosophy of public service is a constituent-service approach.
The future of Santa Barbara relies on our ability to work across districts to create housing for working families and opportunities for economic diversity. We should foster the creation of clean, high-tech jobs and create housing for working families in the central business district to ensure a vibrant future for Santa Barbara. These are issues that can unify, rather than divide, our community.
JH: Well, we are just getting into the real district involvement … and consequences. So the priority is to educate people about district boundaries and how council votes are representations for citywide issues or projects. But the issues in the 4th are overlapping with the citywide issues, so I don't expect a lot of conflict over issues. We may have a very different process for capital improvement planning, however, where we see arguments over how to prioritize district infrastructure projects. This will first be a "process" with staff to better understand how the dollars are distributed over the districts. Then we'll see how well the councilmembers are going to be unified.
How would you engage with your constituents, and how would you collaborate with your council colleagues?
KS: I have six years' experience as an executive officer on the Peabody Charter School Governing Board (current chair) and three years' experience as executive officer and chair of Starr King Parent-Child Workshop (501(c)(3)). In these capacities, I have always enjoyed an engaged relationship with constituents and a collaborative relationship with board colleagues, while maintaining a balanced budget. I actively seek meetings and conversations with a broad range of constituents with varied and diverse concerns. I am accessible and responsive and enjoy learning from different viewpoints and experiences. During my time at Starr King, we initiated an inclusion committee specifically to strengthen relationships with all members of our community. I am in favor of seeking out dialogue with constituents and council colleagues, and am responsive when others seek me out. I believe in an open-door policy, but also in stepping outside the door to actively build engagement. In working with colleagues, I enjoy in-depth conversations moving toward understanding and consensus on all sides. This is a hallmark of my leadership.
JS: With regard to engaging my constituents, I would be honored to be a public servant and would make myself as available as possible to my constituents. As mentioned above, I will hold regular neighborhood meetings throughout the district so that I can meet with my constituents to discuss issues that are important to them and to get their input on issues that I am considering before City Council. I will have an open-door policy, my cell phone number will be publicly available, and I will have regular office hours at City Hall.
As to collaborating with my colleagues, I am one to build consensus, and this will be particularly helpful on City Council. Because I'm not a product of the political machinery of Santa Barbara, I don't have histories that can cause divisions. As a new voice on council, I can reach across what have been long-standing divides and work with each member on council. As a pragmatist, I can find solutions and common ground, and get past the petty bickering that has paralyzed City Council for years.
JH: We may want to schedule council and Planning Commission hearings for the evening so more of our middle- and working-class residents can participate. People should know that my day job for 25 years has been to help people solve various local government issues and problems. I love what I do because it's like putting together a new puzzle every day. So, in this regard I am really looking forward to helping District 4 residents or other, citywide constituents with tough problems. Collaboration starts with listening, and it is buttressed by teaming up with people on some of their specific challenges.
What new projects or initiatives would you like to spearhead?
KS: I would like to see the city spearhead environmental innovations: increased energy efficiency and development of new alternative energy sources, expanding use of recycled and reclaimed water, active recharge of our groundwater basins, development of dedicated and protected bike lanes, development of choices in alternative transportation. In economic initiatives, I would like to see the city spearhead measures to address gentrification and preserving neighborhoods while managing the available units of housing. On social projects, I would like to see the city pilot a program in designating a crisis social worker to be available at our downtown public library.
JS: First, I would like Santa Barbara to be on the vanguard of environmentalism. We must protect our air, water, beaches, and open spaces from the recent threats coming from Washington. As an environmentalist, it saddens me that even the modest gains in the seminal areas of clean air and water that were initiated as early as the Kennedy administration are apparently now on the table. We cannot take the integrity of our environment for granted and must remember to be diligent in our protection of our natural resources.
Second, I believe that the city should take a more active role in shaping the transition of our local economy to create clean, high-tech jobs that pay sufficient wages to allow working families to live in Santa Barbara. Similarly, I believe that the city should take a more active role in shaping the future of State Street, including adoption of many of the recommendations of the study conducted by the Downtown Organization, which called for such a coordinated effort.
Third, I would conduct a review of the city's regulations to make them more understandable so that citizens can more readily comply with them. We ought not need an ombudsman to guide us through the unnecessarily complex and confusing regulations. Our regulations should be written in plain language so that everyone can understand them. The use of jargon and legalese, abbreviations and the overly excessive use of defined terms should be avoided. A citizen should not be required to hire an attorney or land use planner to learn whether they can paint their house a particular color.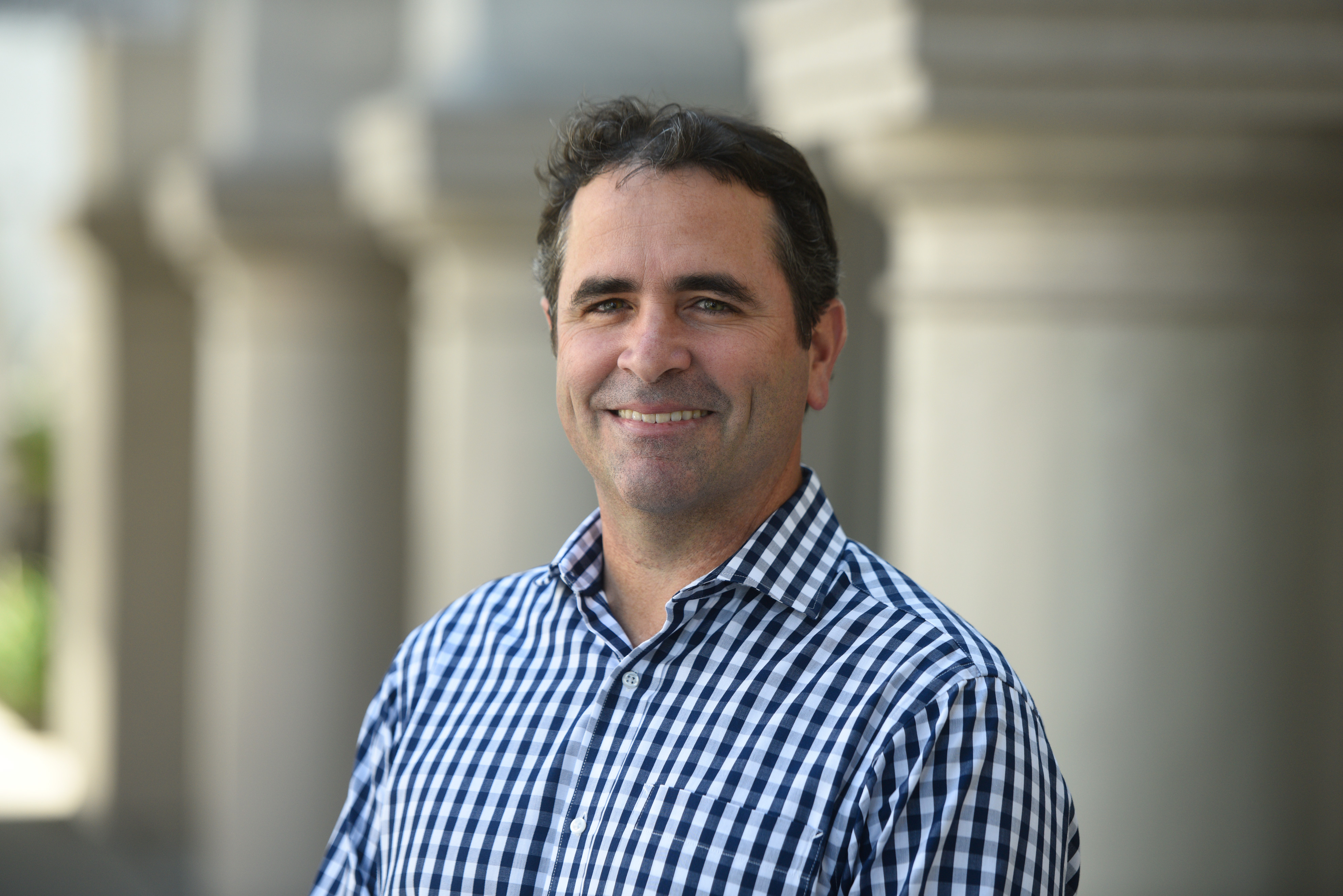 By Paul Wellman