I visit a lot of open houses. Sometimes homes are occupied, sometimes they're completely empty, and sometimes they're professionally staged to make them look their best. And if I do say so myself, I've gotten pretty good at distinguishing the house itself from the way it is dressed up or not dressed up. After all, it is the bones of the home itself that are for sale, not the embellishments or furnishings.
I forgot all of this as I walked through the penthouse at 618 Anacapa Street last week. I was wowed by the dramatic light fixtures above the built-in dining nook, and charmed by the sleek cream-and-white motif of the seating areas in the living room. I was so enchanted by the designer furnishings and finishes of this townhome that I had to shake my head and force myself to look past the style at the home itself.
This luxury condominium is part of the Anacapa Villas, which sit high above the corner of Anacapa and Ortega streets in the heart of downtown Santa Barbara — a stone's throw from State Street and just a few blocks to the Funk Zone, the harbor, and the beach. There are plenty of downtown living options in Santa Barbara, but this one is special, starting with its views.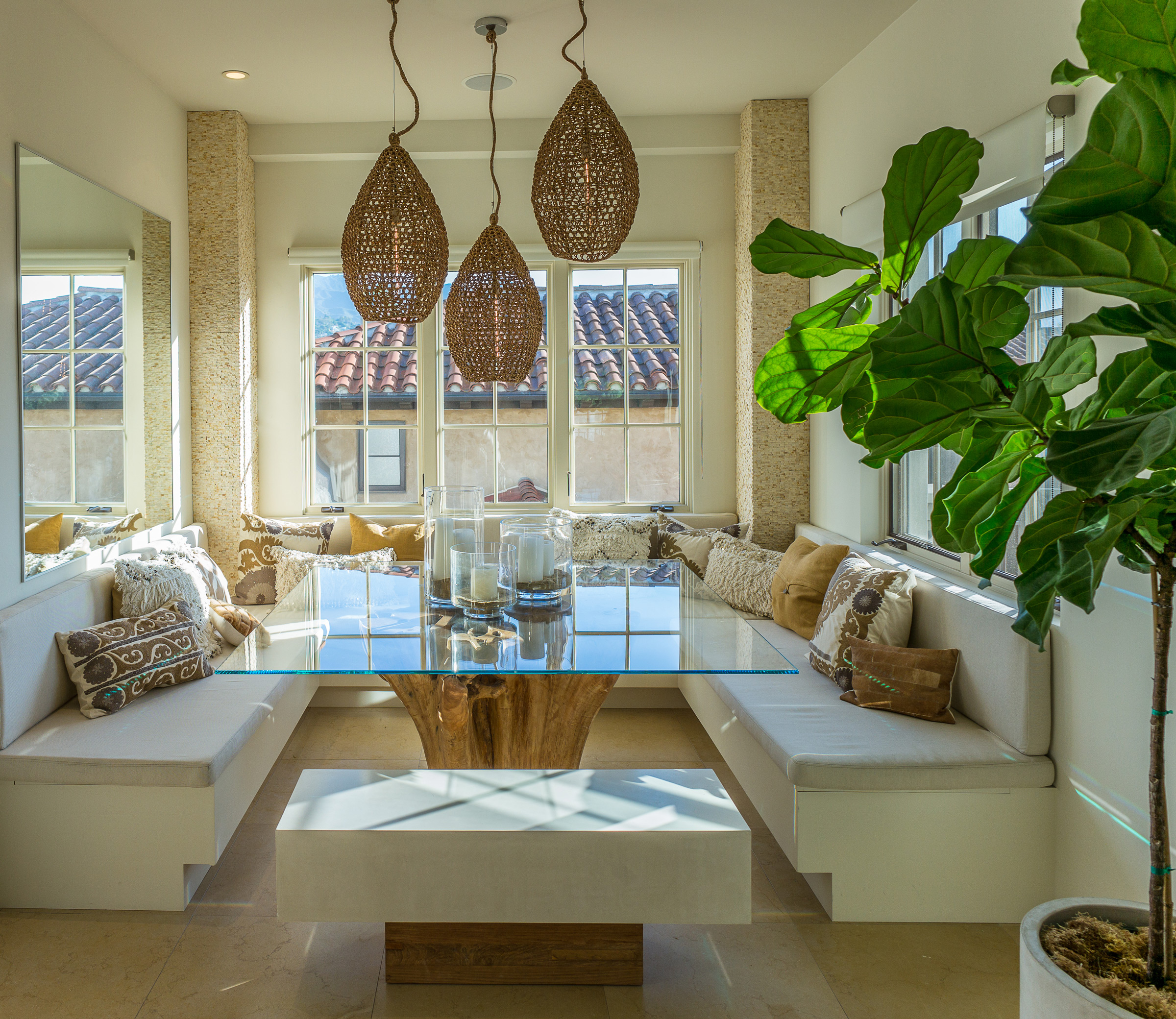 By Courtesy Photo