What seems like a mundane 10-minute shower to some might be a blessing for another. That's what the group behind Showers of Blessing, which operates under the umbrella of the Interfaith Initiative of Santa Barbara, always has in mind — that change travels in an outward direction. The group offers free showers — from Isla Vista to Carpinteria — and free socks, underwear, towels, and laundry services.
The shower facility is a repurposed emergency response trailer and is outfitted with two full bathrooms, a water supply tank, a generator, propane tanks, and heaters. The water comes from the churches it parks at and also serves to irrigate the surrounding plants.
Ken Ralph, the general manager of the organization, began volunteering at the homeless shelter Casa Esperanza seven years ago. He said he was moved by the "common human experience" that everyone shares, houseless or not. Ever since, he's dedicated his time to break down what he calls the wall that separates homeless people from the rest of the citizenry.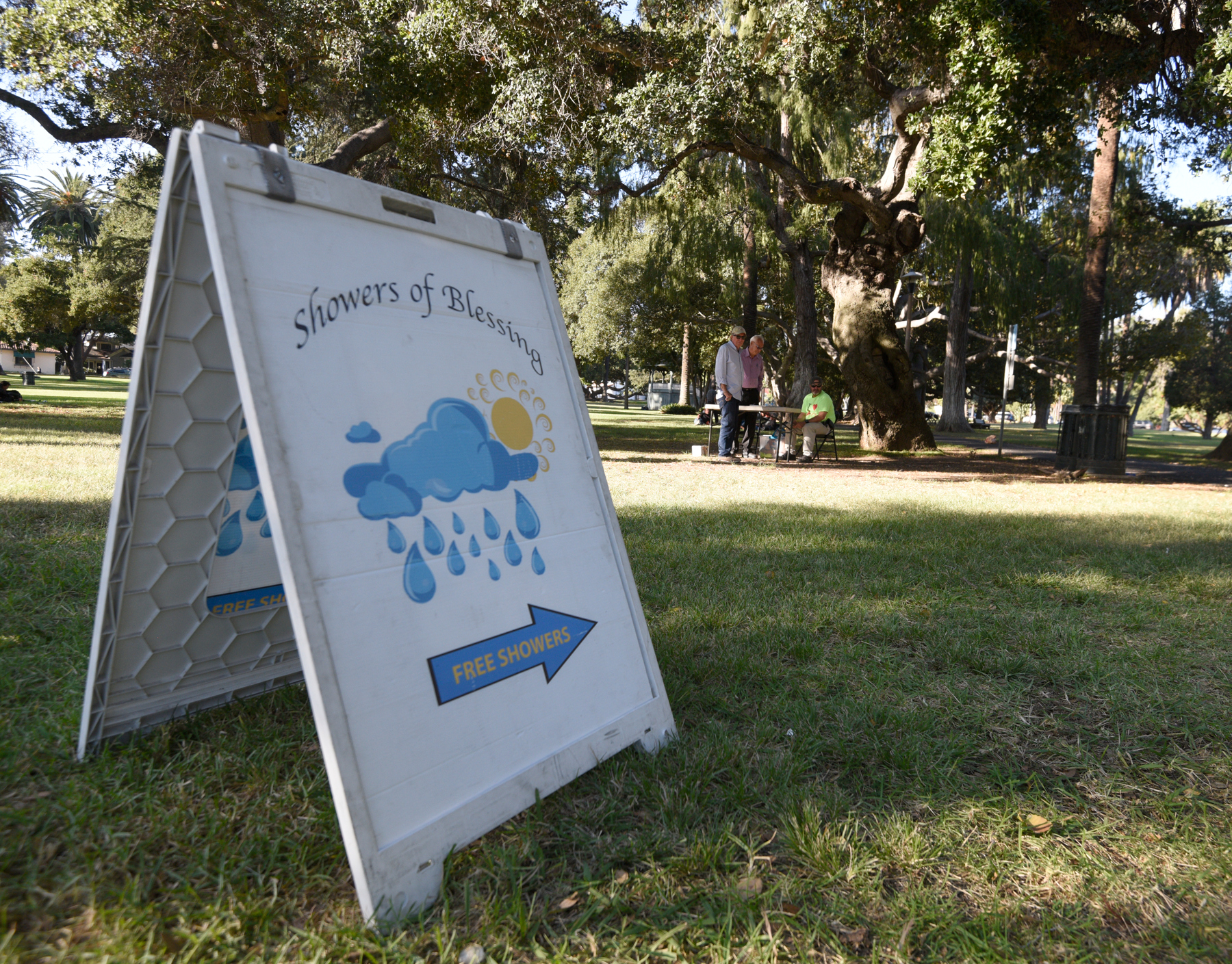 By Paul Wellman