An impassioned crowd of more than 400 filled SBCC's Garvin Theatre this Wednesday for a mayoral debate cohosted by the Santa Barbara Independent, KCRW, and the SBCC Foundation. Though the event — one of the last public appearances by the five candidates before one is crowned the winner next month — retrod many of the same topics and information covered in previous debates, it also featured new and pointed questions of each contender.
The Independent's Nick Welsh set up the first direct question by joking that babies born at Cottage Hospital receive birth certificates printed with the phrase "Santa Barbara, the birthplace of the environmental movement." How, Welsh asked Hotchkiss — a far-right Republican and climate-change nonbeliever — could he represent a city with such different environmental sentiments than his own?
Hotchkiss responded that predicted climate-change catastrophes — such as the forecast that much of Santa Barbara would flood should the Greenland ice caps melt — "have not come about for various reasons," and that policies like Santa Barbara's initiative to go fossil free by 2030 are based on political opportunism, not sound science or smart economics. His statements drew audible grumbles from the crowd. Hotchkiss was similarly rebuffed when asked about the city's affordable-housing shortage. "I wish I could be more hopeful to those who want to stay here, but honestly, you probably have to go elsewhere or find a way to make more money."
Cathy Murillo, the most ardently progressive member of the council, bristled slightly at Welsh's question as to whether she may be better politically suited as an advocate rather than a mayor responsible for brokering peace and agreement on the dais. "People knew what they were voting for," Murillo said of her past two election victories. "People see me as mayoral, Nick." The audience roared in agreement. Murillo touted her ability to foster regional cooperation and pointed to her work with the police department to encourage intervention over the incarceration of at-risk youth. "I have a friendly personality, and I bring people together to solve problems," she said.
Bendy White was asked by KCRW's Jonathan Bastian how he differentiates himself from his fellow Democrats in the race. "Give me one proposal that you think is radical [or] novel that would set you apart." White responded that he alone would properly defend the traditions of Santa Barbara laid out by conservationist Pearl Chase. "I propose to feather in affordable housing to take care of this amazing place that we inherited," he said. "If that's radical, I'll take that any time."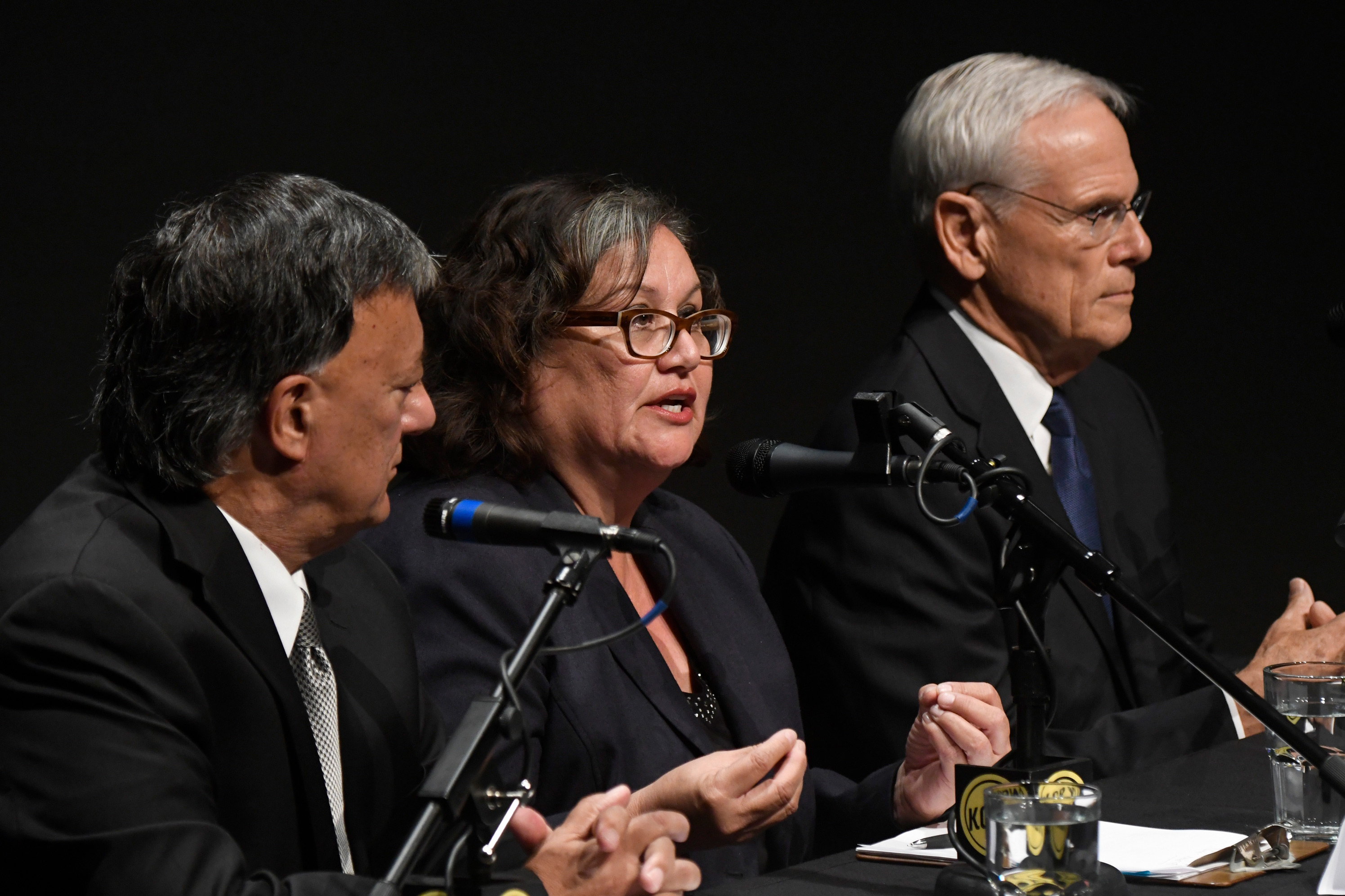 By Paul Wellman