Sami Hill had a great pedigree to become a world-class goalkeeper in water polo. Her father was a football lineman at Fresno State, and her mother a basketball point guard at BYU. Blessed with size, vision, and reflexes, she anchored the teams at Dos Pueblos High and UCLA, and she earned a gold medal as the USA's backup goalie at the Rio Olympics.
Before she decides whether to go for the 2020 Games in Tokyo, Hill is going to play for a club in Sydney, Australia, next year. "I'll use that as a test run," she said. In the meantime, she's been training at the Elings Aquatic Center on the Dos Pueblos campus, and Charger boys' water polo coach Connor Levoff recruited her to be his assistant.
"She's tough," said Levoff, who sometimes has Hill play goalie in practice. "She raises the level of our shooting."
Hill's protégé on the boys' team is Angus Goodner. In a recent game between the Chargers and Righetti, a highly ranked team from Santa Maria, Goodner made a point-blank save in the final minute to preserve a 10-8 DP victory.
As Goodner emerged from the pool, all 58 and 125 pounds of him, Hill remarked, "He's tiny, isn't he?"
Goodner began an interview by saying, "I've never been very athletic. I'm weaker than most kids. I do what I can. I had to work at it."
A junior, Goodner is a straight-A student with a keen interest in math. It took the encouragement of his younger brother, Rex, a DP freshman, to get him into the pool five years ago. "I wasn't very good at it," he said. "Playing in the field was a bit too physical, so I became a goalie. I'm glad my brother introduced me to the world of sports. I enjoy the company of teammates. Without water polo, I'd spend most of my time in my room."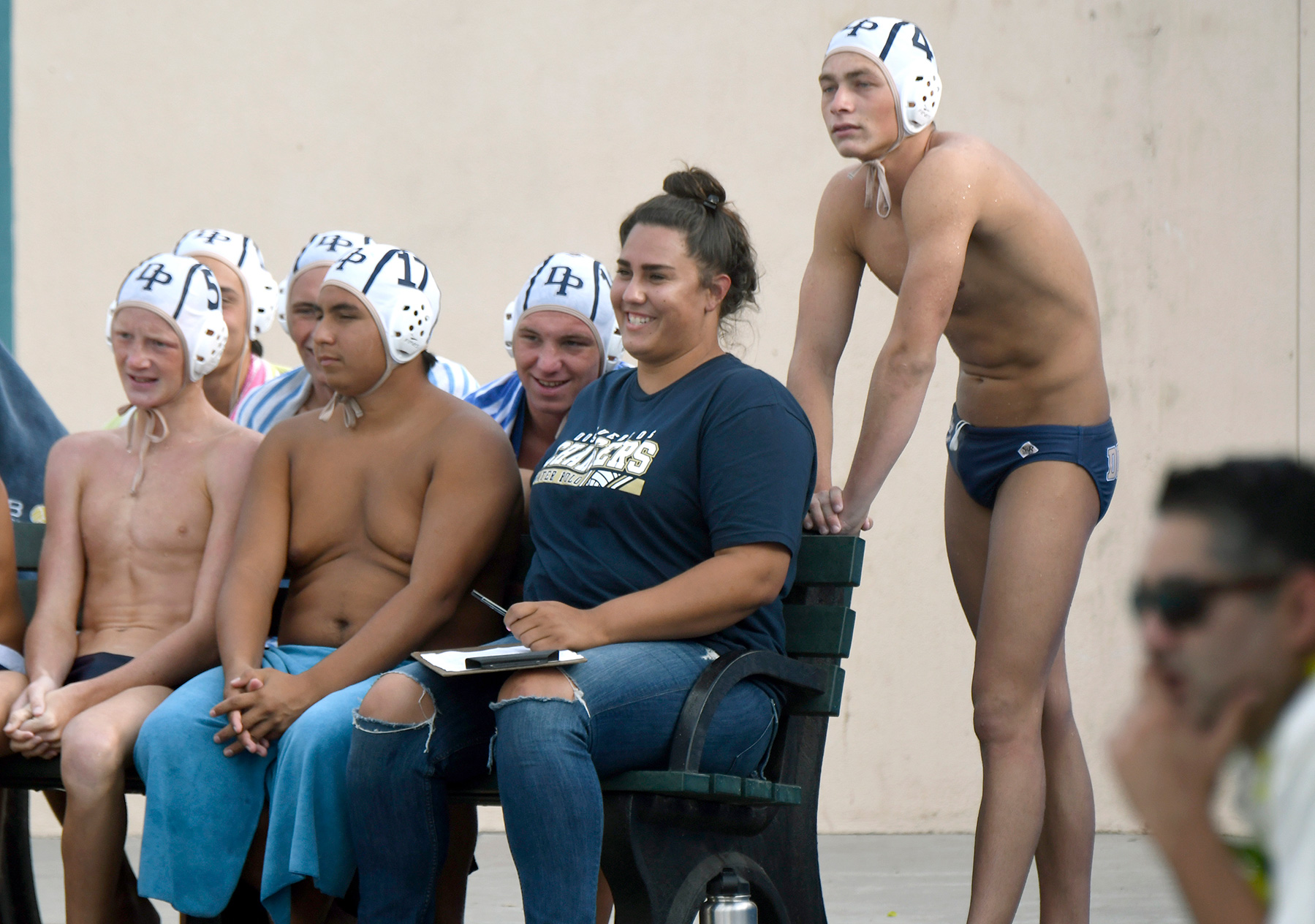 By Paul Wellman