Over 200 people circled the Santa Barbara County Courthouse's entrance Friday in support of the Deferred Action for Childhood Arrivals (DACA) program. The speakers, who included community members, students, and politicians, gave remarks on how they would support the undocumented immigrant community in the county and beyond.
Representative Salud Carbajal (CA-24) spoke near the end of the event, when he promised his support to DACA recipients.
"We have a president who is running on xenophobia," Carbajal said. "He is coming after the Dreamers … because it'll boost his numbers and popularity with his base."
Carbajal said he has been working on getting the BRIDGE (Bar Removal of Individuals Who Dream and Grow our Economy) Act, a bipartisan bill that has garnered support from several Republicans, through Congress. The bill would grant an extension to DACA recipients and would codify the protection into law.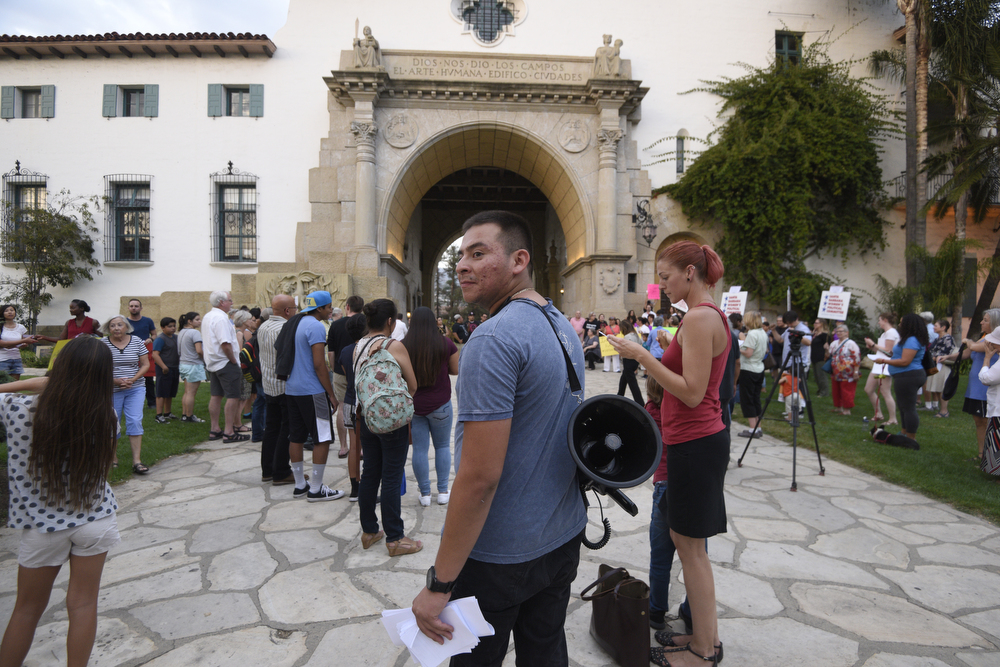 By Paul Wellman