"There have always been bands and artists that have been political," said Franklin James Fisher, frontman of the experimental rock band Algiers. "[But] what's happening right now is people are realizing the script [behind] the reality they are living and what is actually happening in their daily lives." And it's for that reason Algiers seeks to bring about political and social discussions through their lyrics.
The band, which consists of Fisher (vocalist), Ryan Mahan (bassist), Lee Tesche (guitarist), and Matt Tong (drummer), started playing music in college in Atlanta, Georgia, drawn together by their common musical tastes and political views. But Algiers didn't officially form until they were living in London in 2007. It was another eight years before they released their debut, self-titled record, which received critical praise. Their most acclaimed single was "Blood," on which drumbeats mimic the sound of slaves being whipped as Fisher sings about history repeating itself.
Algiers's most recent album, The Underside of Power, which was produced during Brexit and the presidential election of 2016, is rife with political and social discussion. The record's eponymous single, for example, explores imbalances of power and the changes looming.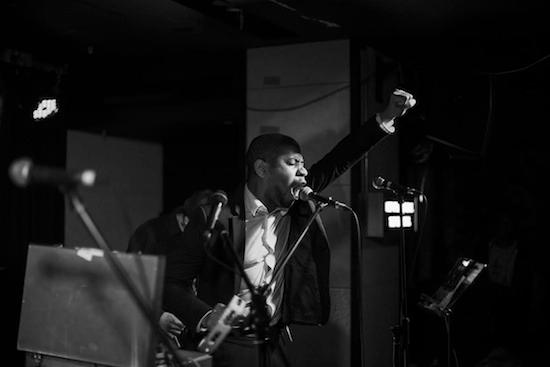 By Courtesy Photo