Address: 7811 Whimbrel Lane, Goleta
Status: On the market
Price: $935,000
It's not easy to get lost these days. With a GPS on everyone's phone and Siri at our disposal, finding any location is usually as simple as plugging in the address. However, when I drove to Goleta last week to visit an open house at The Hideaway Bungalows, I got completely turned around.
True to its name, this complex, built in 2015, hid from me. It was all my fault. It simply wasn't located where I thought it was going to be. It's the last residential area before the Bacara, and across the street from the Sandpiper golf course. I'd just never been to this hideaway before.
Located close to the entrance of The Hideaway Bungalows, the home at 7811 Whimbrel Lane is immediately across from an adjacent nature preserve. What this location ensures, among other advantages, is that you've always got an amazing view.
This two-story condominium has a garage and front door downstairs, and a plethora of windows upstairs, that all belong to this unit.
Stepping across the threshold, I found myself in an entryway with a deep storage closet, a doorway to the garage, and a staircase leading up to the main floor of the home. Upstairs, a cozy landing opens to the right and straight into this house's biggest "wow" factor: a huge great room with three walls of windows framing the dramatic ocean vista.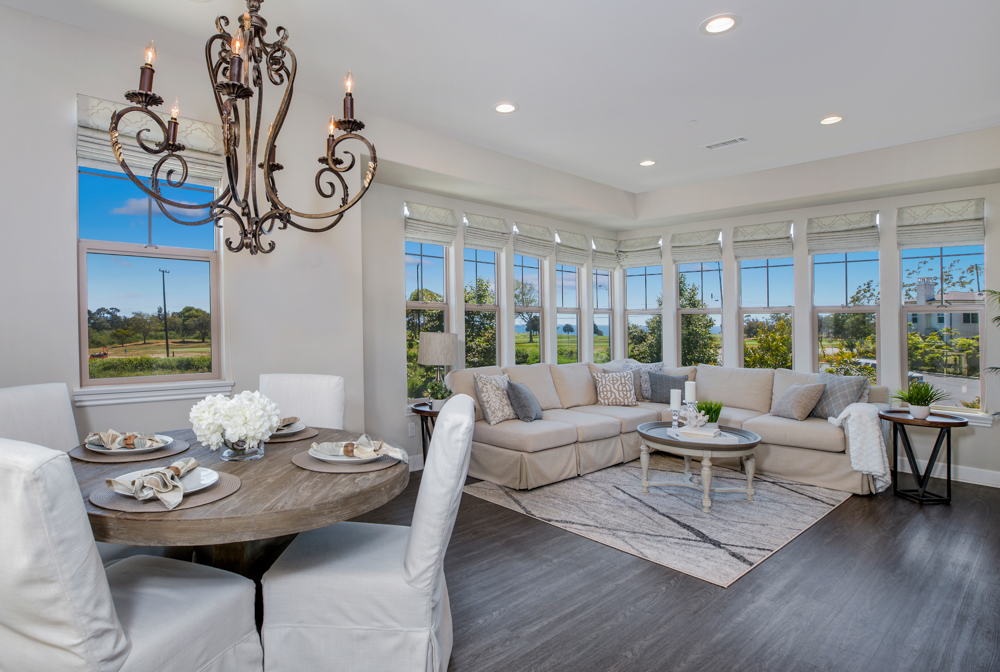 By Eric Foote