Address: Serenity Lane
Status: On the market
Prices: To be determined
Scout has had just about enough of the recent construction in our neighborhood. As the self-appointed watchdog of our section of Castillo Street, she has taken these road and sidewalk renovations quite seriously. Every backhoe, jackhammer, and load of cement has been a personal affront to her guard duties, not to mention her quest for peace and quiet. How's a furry girl supposed to protect the block — let alone snooze in the shade — with hard-hatted intruders appearing unannounced at all hours?
When I was invited to tour the evolving construction site at The Woods last week, I decided to bring Scout along for the ride. She needed a change of scenery and a break from the action in our front yard.
Situated on a private cul-de-sac named Serenity Lane, off of San Antonio Creek Road, The Woods is made up of four luxury estates, each sitting on more than an acre of land studded with oak and olive trees and graced with enviable views from the mountains to the ocean.
This was not my first visit to The Woods. I was introduced to the site 18 months ago, when it was open land being offered for sale. Now all four houses are in various stages of completion. The active construction site is orderly, organized, and even peaceful, especially compared to the cacophony in our corner of downtown. I was offered a guided tour and told that Scout was welcome to tag along.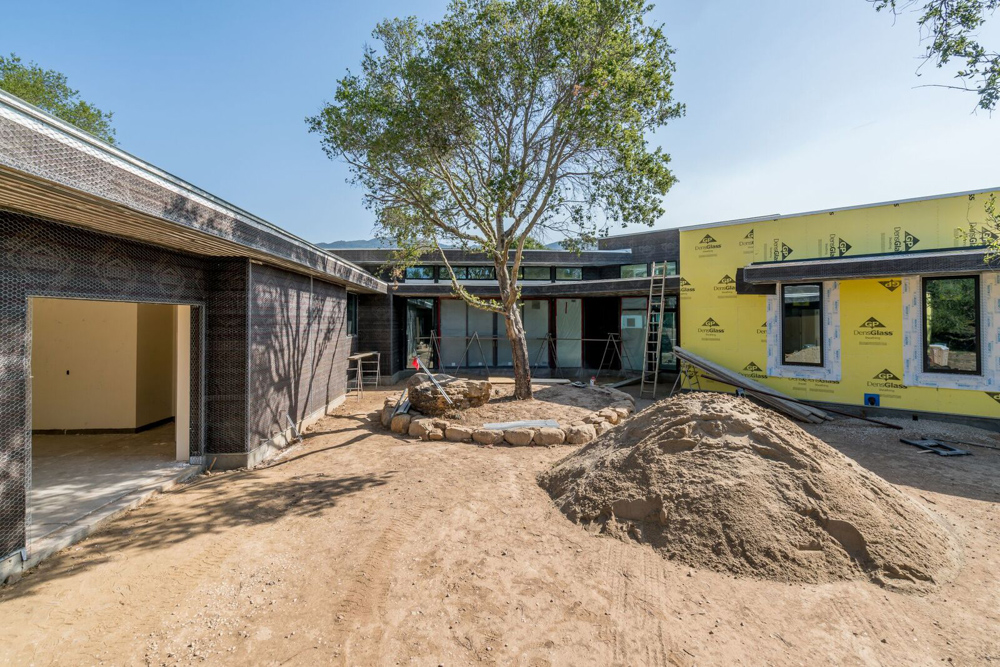 Craig Richter Photos