Every major block of native chaparral on the South Coast mountainside has burned in this century, with three exceptions. The Gaviota Coast from Arroyo Hondo to Refugio Canyon hasn't burned since the 1950s, and there's no record of when the Hollister Ranch last burned. But the biggest threat to lives and homes today, authorities say, would be a wildfire on the steep slopes that run from the foothills of the eastern Goleta Valley up to San Marcos Pass and down the other side to Paradise Road.
Much of the chaparral on the south-facing slopes here hasn't burned since the devastating Painted Cave fire, a "sundowner" blaze that was set near the pass by an arsonist in June 1990. It still ranks as the most destructive wildfire in Santa Barbara County, with one fatality and 640 structures lost. In 100-degree heat, the fire raced down-canyon in violent winds and jumped all six lanes of Highway 101.
"Among the fire chiefs and firefighters, we're looking at San Marcos Pass as the place where it's inevitable — in a short amount of time, we're going to see the next iteration of the Painted Cave fire," said Rob Hazard, a County Fire Department battalion chief and deputy fire marshal.
In all, more than 7,300 people live in 12 picturesque enclaves stacked like the layers of a wedding cake up and down both sides of the pass over the Santa Ynez Mountains. They include the San Marcos foothills, East and West Camino Cielo, Painted Cave, San Marcos Trout Club, Old San Marcos Road, and Paradise Canyon. Most are private in-holdings within the Los Padres National Forest. They contain more than 1,500 homes and outbuildings — hundreds of old wood cabins, dozens of modern homes, especially in the front-country foothills, and a sprinkling of big estates.
Efforts to address the looming fire threat, however, have been unable to produce a consensus among fire experts, homeowners, and other stakeholders. It has been a persistent, sometimes harsh, either/or debate, pitting those who insist more fuel breaks are the solution versus those who insist the top priority is for residents to "harden" their homes against fire.
Lives and property hang in the balance, and so do hundreds of thousands of dollars in potential state grants for wildfire protection. Meanwhile, residents anxiously watch the August temperatures soar.
"We listen to both sides and we can see both sides," said Seyburn Zorthian, a longtime homeowner in Painted Cave, which sits atop a rough plateau, high on the mountainside. The community itself — about 100 homes and 300 people — narrowly escaped the 1990 fire that bears its name.
"I know there's going to be some horrendous fire, and I sometimes just have to resign myself to losing everything," Zorthian said. "But it's a really nice community to live in. I really feel, here, like I belong."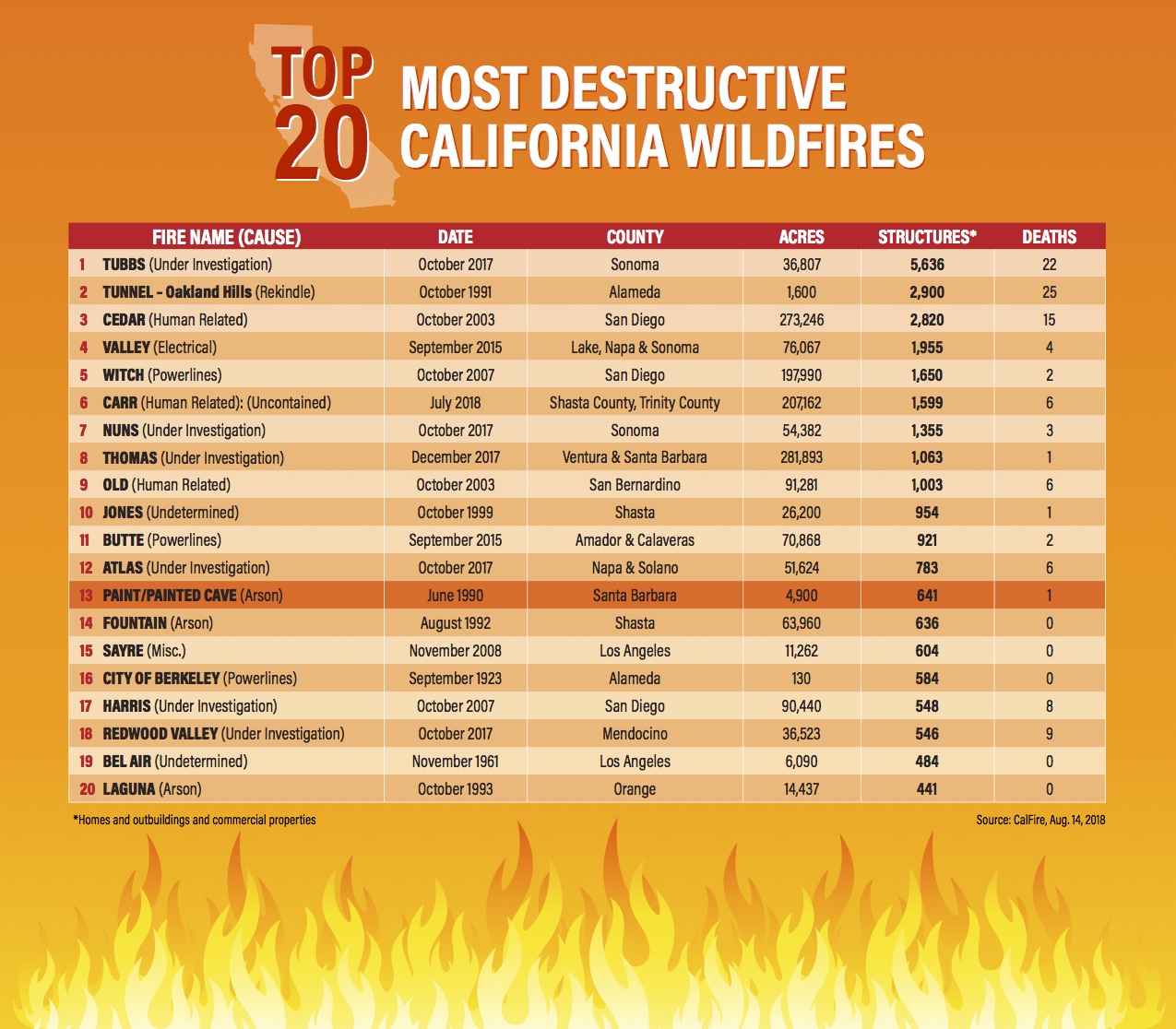 Kristin Jackson