In what Santa Barbara County Fire Chief Eric Peterson described as "likely the most significant improvement in public safety in our county in decades," the Board of Supervisors moved on Tuesday to explore separating dispatch operations for fire/EMS and law enforcement. Currently, fire/EMS (emergency medical services) and the Sheriff's Office function under one dispatch center. However, contended Peterson, who is set to retire in October, that long-established system is hindering fire/EMS from making much-needed improvements.
Under the current system, for example, fire departments countywide only respond to calls within their jurisdictions. A civilian could be having a heart attack with a fire truck around the corner, but if that truck is not part of that jurisdiction, it won't get the call. "I don't even think our constituents know that they aren't getting nearest-resource dispatching right now," said Supervisor Steve Lavagnino at Tuesday's meeting. In another less-than-ideal situation, a 9-1-1 caller may not receive emergency medical dispatcher (EMD) instructions to guide them in administering pre-arrival care, such as CPR, because not all jurisdictions have EMD-trained staff.

The system's shortcomings are not reflective of the county's dispatch team, which was praised highly by all sides. The problem, critics said, is that all dispatch functions operate from under one roof, when calls for law enforcement and fire/EMS require very different areas of expertise, Peterson said.
An EMS representative said the all-under-one-roof system makes dispatch unnecessarily complex and can sometimes hinder the highest-quality response. According to County Emergency Medical Director Dr. Angelo Salvucci, Santa Barbara County provides EMD instruction for just slightly more than half of 9-1-1 calls; Peterson is striving to deliver EMD 100 percent of the time, a feat not possible under the current system, he said.
In addition, Peterson is adamant about delivering closest-resource dispatching countywide. "Every fire chief in the county agrees there should be 'borderless' response," he said. To facilitate this, fire department leaders have expressed their desire to consolidate under what's called a joint powers agreement (JPA). The JPA would also allow for real-time electronic communication, something not currently in place among the seven dispatch centers in Santa Barbara County.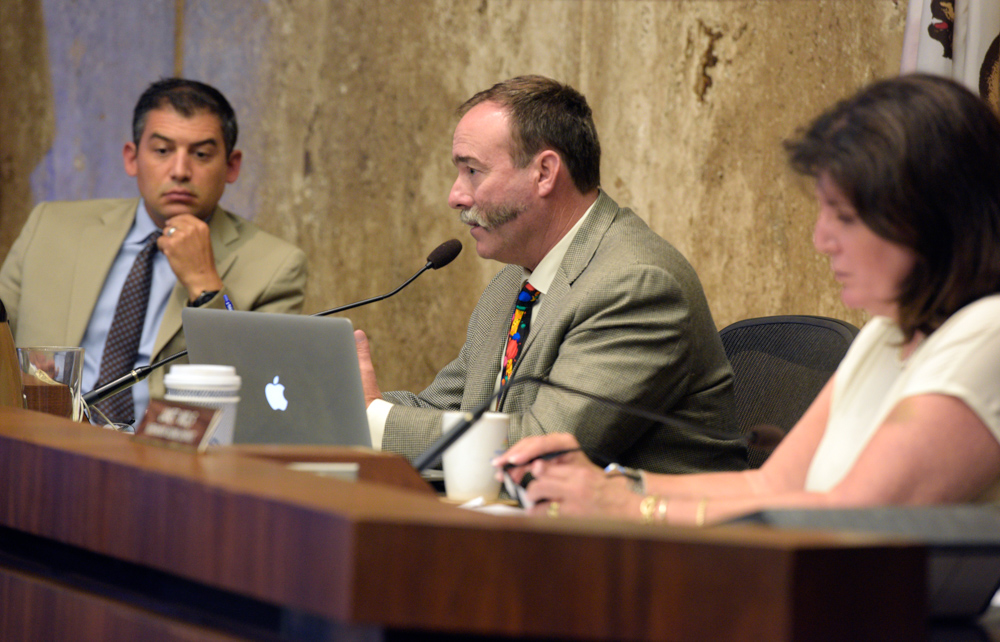 By Paul Wellman