When New Orleans native Iris Rideau founded her eponymous estate winery on Alamo Pintado Road in the heart of the Santa Ynez Valley in 1997, it quickly became one of the must-stops on Santa Barbara County's emergent wine-tasting trail. Over time, Rideau Vineyard developed a reputation for letting those bon temps roll, so much that the fun-loving style started overtaking the substance of the wines.
Then came Martin and Isabelle Gauthier from Montreal, who connected with Rideau over their shared New World French roots and purchased the property from the retiring founder in 2016. "For us, it was the perfect fit," said Martin, who runs an electricity commodity trading firm by day. "We found our little bit of paradise, and we think this is the wine region with the most potential."
The Gauthiers — who now live in Montecito and have three young kids, including a boy who was named Thomas three days before the Thomas Fire broke out — are also fans of viognier, which consumes a large five-acre chunk of Rideau's nearly 13-acre estate vineyard. Inspired by the wines of Condrieu made by such superstars at Yves Cuilleron and Guigal, the Gauthiers are intensifying the study of that white Rhône grape with fourth-generation winemaker Adrienne St. John, whose family started Sonoma County's Pedroncelli Winery in 1927.
"I grew up tasting grapes in the vineyard and playing on forklifts," said St. John, who studied chemistry at Cal Poly with dreams of being a forensic scientist for the FBI. But once she realized that meant working inside sterile labs all day, St. John briefly considered a culinary career and then started working as an enologist at Vinquiry. "I determined wine was a good combination of chemistry and food," said St. John, who started at Rideau in 2014.
She quickly put her childhood memories and viticultural pedigree to work. "I love grapes in their purest form," she explained. "I'm trying to retain what it has as a grape but maximize its potential. My goal is not to lose the purity of the grape."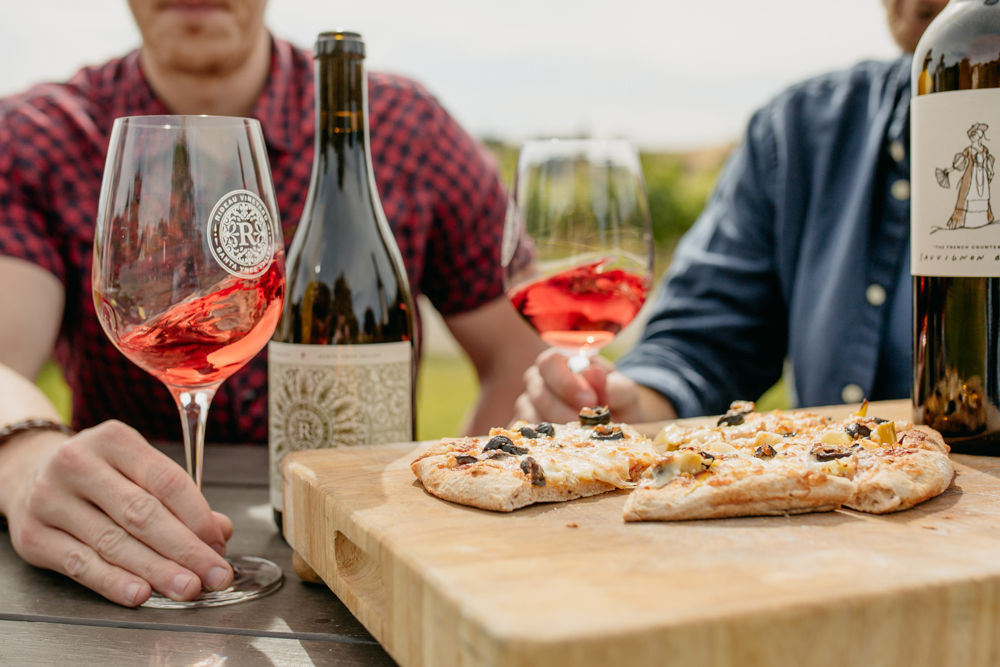 By Courtesy Photo