Every social progression has a musical soundtrack that is characterized by the era. Conversely, the songs then define the era from which they originated, allowing us to trace our social history through the sound and lyrics of the works of popular musicians. In the last century, social shifts have been delineated and represented by associated artistic movements that include the fearless modernity of jazz in the early 20th century; the patriotic big-band sound of the WWII era; the rebellious spirit of rock 'n' roll in the '50; the mind-expanding experimentation of the '60s; the embracing of African-American culture through the rise of funk in the '60s and '70s; and various forms of rock and hip-hop today.
This season, Theater League brings a series of musicals to the Granada stage that re-create key musical moments in history. Last month's Jersey Boys, for example, illustrated the doo-wop culture of the '50s and '60s; the upcoming Let It Be celebrates the psychedelic peace-and-love vibes of the 1960s; and Kinky Boots honors the more recent shift toward gender nonconformity and LGBTQ inclusion.
And, on January 9-10, Theater League presents Berry Gordy's Motown: The Musical, a show about the groundbreaking performers who set the tone for a changing cultural tide in the '60s and '70s. A celebration of the legendary African-American artists who brought funky urban beats to mainstream audiences, Motown presents acts such as the Commodores, Stevie Wonder, Smokey Robinson, Marvin Gaye, the Jackson Five, and Diana Ross and the Supremes, telling the story of producer Gordy's rise to prominence as he transformed Detroit from "Motor Town" to a city at the forefront of the musical revolution.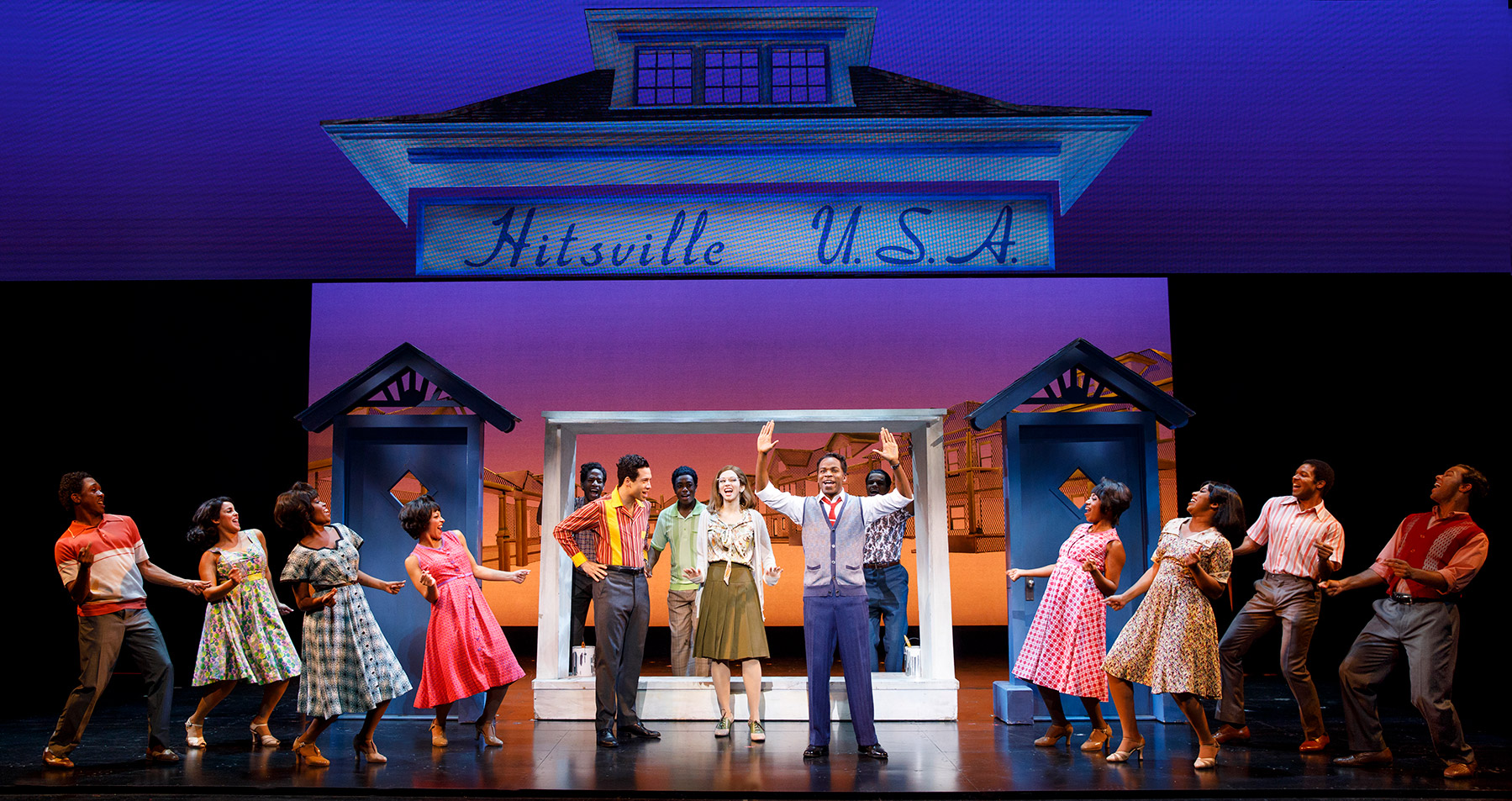 Joan Marcus