The death toll of the Tuesday morning Montecito mudslides that sheared homes from their foundations and sent car-sized boulders careening out of creek beds has climbed to 15 with more fatalities expected as rescue and recovery teams continue searching the wreckage. Two dozen people remain missing, with at least 300 more trapped in Romero Canyon, where airlifts are actively underway. Twenty injuries have been reported, four of them critical.
[Editor's Note: This story was amended Wednesday morning to reflect the updated number of fatalities.]
Sheriff Bill Brown said during a Tuesday afternoon press conference that the identities of the victims and where they were found is not being released until family members are notified. In anticipation of the heavy rains, and a full day after evacuation orders were first issued, Sheriff's deputies and search-and-rescue personnel spent Monday issuing door-to-door orders in mandatory evacuation zones, he explained, where approximately 7,000 people live. "While some residents cooperated, many did not and chose to stay in place," he said. Brown emphasized he was "heartbroken" by the loss of life but noted that "the efforts last night and today resulted in many lives that were saved."
Incident commanders and county officials held a press conference just 12 hours after mudslides in Montecito were triggered by the South Coast's first major winter storm.
A number of rescues and deaths occurred within voluntary evacuation zones, where 23,000 people reside. Brown said it was too soon to tell how badly the voluntary area was inundated compared to the mandatory zone. Both types of warnings were issued based on information and predictions compiled by meteorologists, Cal Fire and Forest Service personnel, and flood district staff, Brown said. "This isn't an exact science in terms of defining where [a mudslide] is going to happen," he said. "A lot depends on Mother Nature. This was their best guess estimate of where things were going to occur, and as it turns out, they were exactly right." Brown said it was impossible to predict to "a house or a block or a neighborhood what the impact was going to be."
Emergency 9-1-1 dispatchers received more than 600 calls between 3 and 6 a.m. from hurt and trapped Montecito residents. The more than 500 firefighters and rescue personnel who descended on the area were hampered by conditions Brown described as a "World War I battlefield ― literally a carpet of mud and debris everywhere, huge boulders, downed trees, fallen power lines, wrecked cars." Dozens of homes have been damaged or destroyed. A full assessment is underway, though many neighborhoods remain completely inaccessible by road.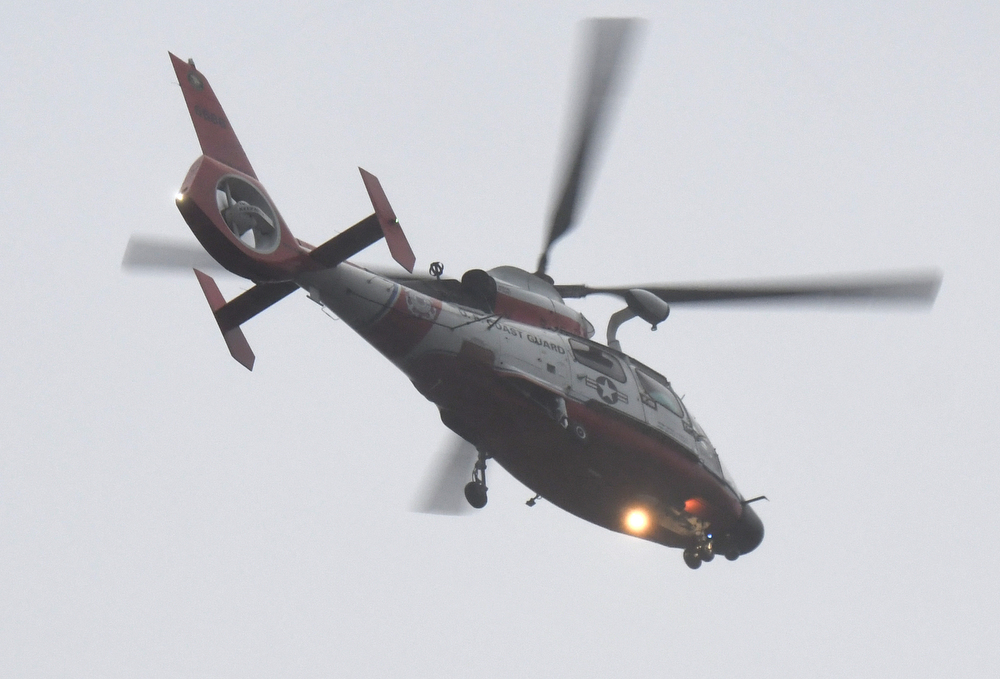 By Paul Wellman