For the most up-to-date information on the Tuesday mudslides sparked in the aftermath of the Thomas Fire, visit our full Thomas Fire coverage page.
[Update, 10:50 a.m.] In a phone call from Montecito, where he lives, Independent reporter Keith Hamm described multiple roadways in the area completely blocked with debris. "There's basically no way to get from Montecito to Santa Barbara," he said. Residents are wandering the streets without umbrellas speaking to one another and surveying damage.
An entire row of power lines was knocked down on Hot Springs Road between Highway 192 and Casa Dorinda, Hamm said. A backed-up storm drain near Danielson and Olive Mill roads has flooded the intersection and is being dredged by heavy machinery. The mud flats deposited on roadways appear relatively shallow, said Hamm, but in actuality are deep and dangerous. Multiple helicopters buzzed overhead during a break in the heavy weather earlier this morning.
First responders used multiple large helicopters and dozens of ground units to respond to a backlog of at least 75 calls for help at one point.
Hamm spoke with Martin Tait, a 65-year-old retired homebuilder who lives on Crespi Lane. Tait described the structure fire that began in the 600 block of El Bosque Road at around 3 a.m., soon after the worst of the heavy weather arrived. Officials believe the fire was started by a ruptured gas line. He witnessed tall flames and plumes of smoke as emergency responders descended. Tait said despite living in a mandatory evacuation zone, he had decided to stay put. "After two and a half weeks of being evacuated by fire, we decided to hang tight and see what happens," he said. "We got lucky."
[Update: Jan. 9, 10:14 a.m.] Officials have confirmed five deaths associated with mudslides and debris flows. The identities of the victims have not been released.
Scanner traffic indicates up to a half inch of rain is on its way this morning and that more debris flows are possible. The National Weather Service's Eric Boldt stated a strong storm cell is currently west of the Sherpa burn, being pushed to the north by winds. Until late afternoon, similar heavy rain cells could develop along Santa Barbara's south coast, which could cause further debris flows. Safety is paramount, said county spokesperson Gina DePinto, and people who've experienced flood and mud already or live in low-lying areas are advised to head for higher ground.
[Update: Jan. 9, 10 a.m.] Stretches of Highway 101 have been transformed overnight to a river of mud a few feet deep, choked with all the flotsam and jetsam that last night's pounding winter storm could yank downstream. File cabinets, boulders, rocks, trees, and prescription drug vials all littered what was normally a flowing stream of cars. Train tracks have been covered as well. How long it will take to get it all unburied remains to be seen.
While authorities have yet to confirm any fatalities along the 101, the covered body of what appears to be a middle-aged woman has been seen off the side of the road, reported Paul Wellman, Independent photographer.
In the pre-dawn hours after the initial debris flows that swept through Montecito, first responders worked to clear roads in an effort to respond to dozens of calls for help.
[Update: Jan. 9, 9 a.m.] Two deaths have been confirmed as a result of the floods that have followed in the Thomas Fire's wake. As of this writing, seven helicopters have been deployed to carry out emergency rescue and evacuation operations and another four are on the way. More than 100 firefighters are engaged in search and rescue efforts as well. Rescue operations will be organized out of Earl Warren Showgrounds with an incident command structure comprising the United States Coast Guard, Cal Fire, the City of Santa Barbara Fire Department, the County Fire Department, the National Guard, and California Emergency Operations. The number of rescues undertaken already has yet to be determined, as is the number of evacuations currently being sought.
Cottage Hospital reports seven patients have been checked into the Emergency Department as a result of the mudslides, with at least two more on the way. Those numbers are likely to increase. Paul Wellman, Santa Barbara Independent photographer, reports that evacuation efforts have targeted those being sheltered at the ad hoc medical emergency station at All Saints-by-the-Sea Episcopal Church in Montecito.
Santa Barbara City officials are patrolling Coast Village Road to determine damage. Because many city employees live in Ventura and commute to Santa Barbara, a number of city departments will be short full staffing. In a precautionary move, dozens of city police officers were put up in hotels overnight so as to ensure full staffing. Currently, 24 sworn officers are on duty.
To date, the City of Santa Barbara has sustained only glancing blows compared to Montecito and Carpinteria, which remains awash in mud and will remain the site of a major dig-out for the days and weeks ahead.
Traffic on Highway 101 is possible for northbound motorists north of the Milpas Street exit.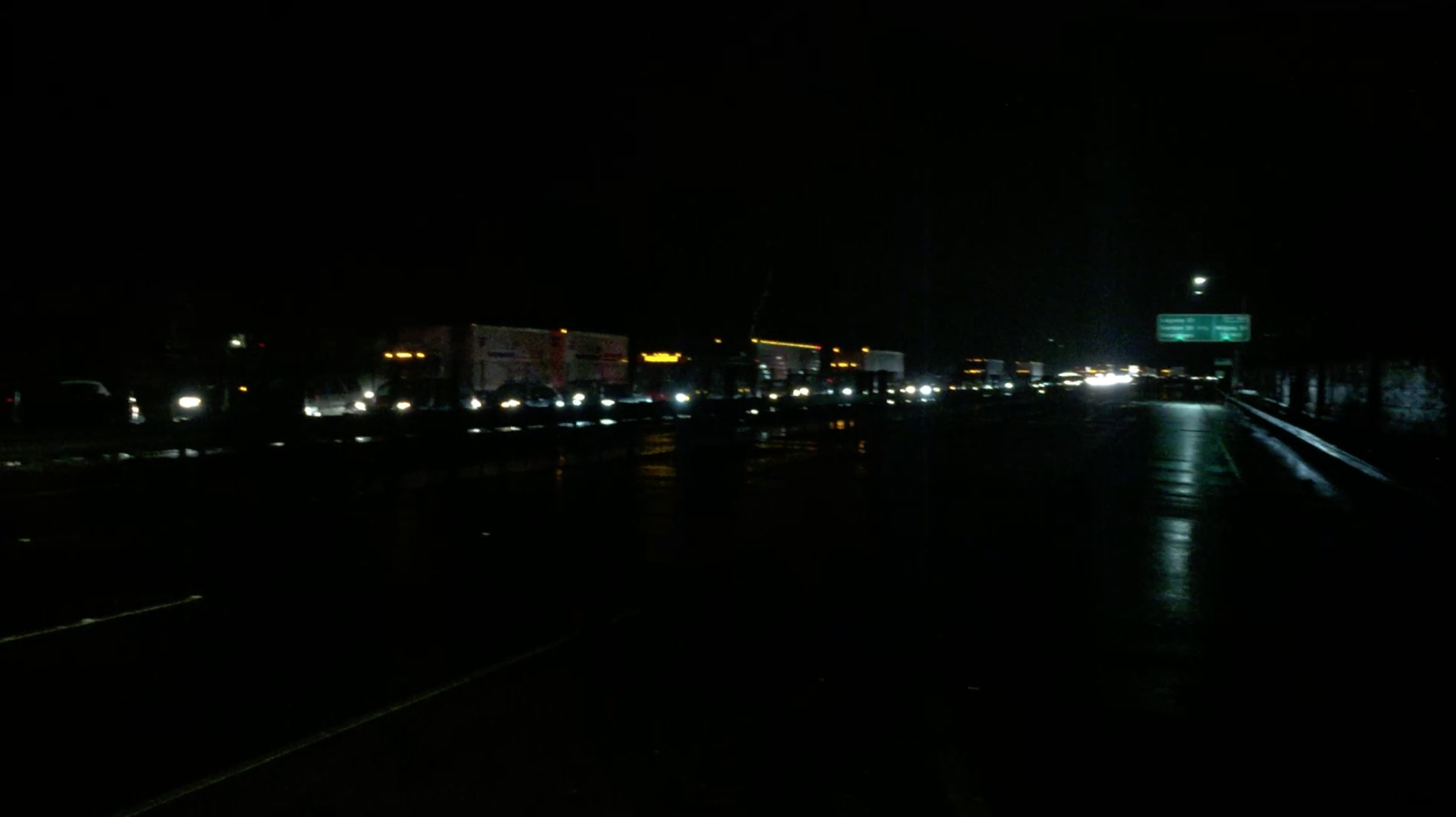 By Paul Wellman