Those looking to calibrate their watches for when life can be expected to get back to normal got no good news — and certainly no certainty — at the Friday afternoon press briefing held by incident commanders leading the response effort for the Montecito mudslide. For the foreseeable future, Montecito will remain a permanent deconstruction site run by semi-military public works and public safety organizations and off-limits to most of the people who until Tuesday called it home.
Sheriff Bill Brown announced that one additional body was discovered Friday, that of Joseph Francis Bleckel, an 87-year-old Montecito resident who gave generously to organizations like the Cancer Foundation and Direct Relief. The discovery of Bleckel's body — in his home near Romero Canyon —brings the death total associated with this week's avalanche of mud to 18.
That number, however, is all but certain to increase. As Brown addressed those assembled at the Earl Warren Showgrounds, a team of Orange County search and rescue workers along Olive Mill Road were hard at work amid a pile of rubble that had once been a home, following the active direction of a "cadaver dog." These dogs are specially trained to detect dead bodies by scent. There are 13 assigned to the incident. Another 16 dogs specially trained to detect live bodies are also assigned to the task. Both squads play a key role in current search and rescue efforts. Incident commanders with Cal Fire say that all properties in Montecito have now been searched at least once for any survivors and that their teams are now on round two.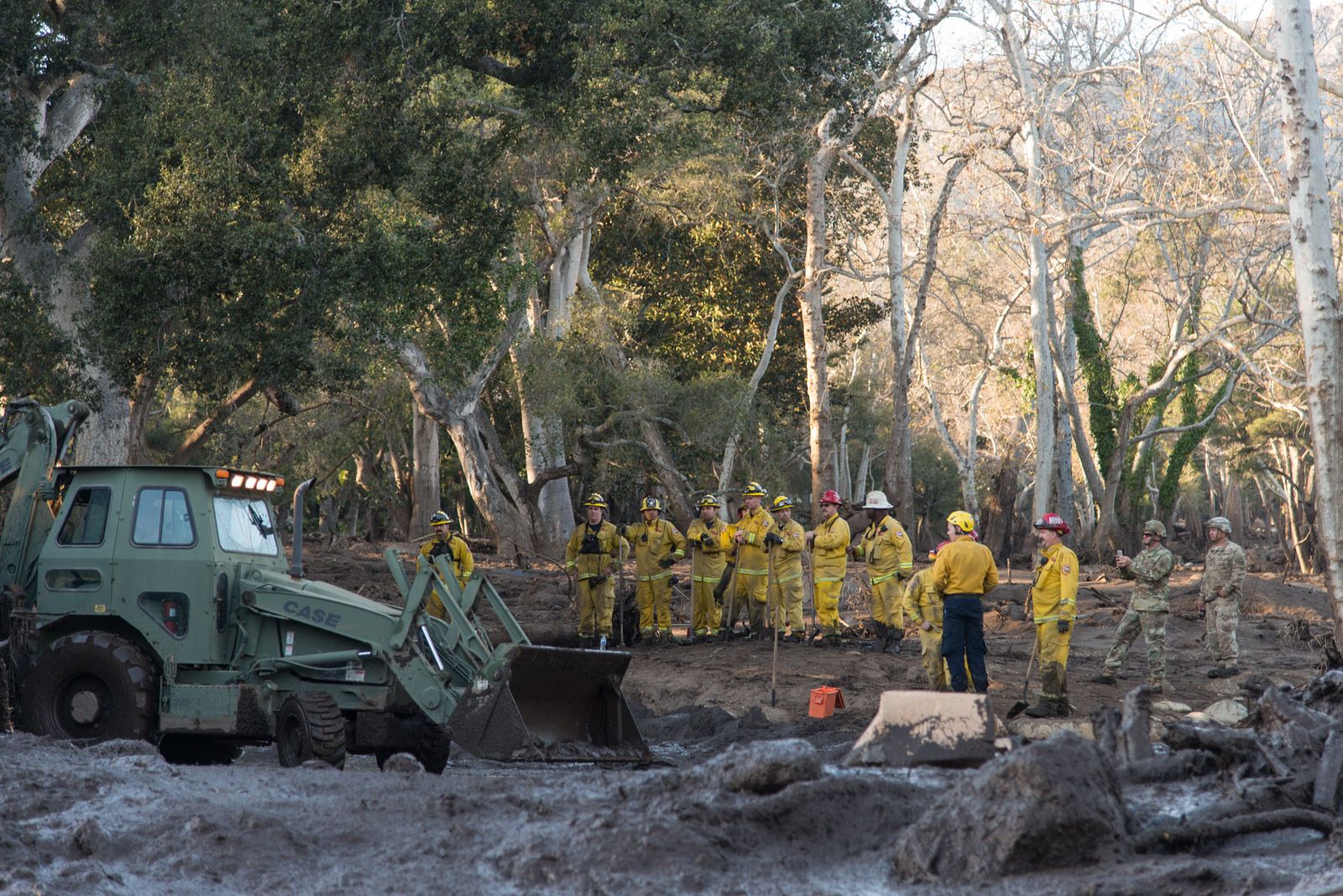 By Brandon Yadegari