My trumpet flower tree is blooming again. I won't admit that this tree is the reason that I bought my house, but it is one of the factors that sealed the deal. It was almost exactly one year ago today that I first laid eyes on my cozy cottage. I admired the kitchen tile, the plentiful windows, and the big wooden deck in the backyard. But the moment that I fell head over heels was when I noticed the small trumpet flower tree in a corner of the front yard. It's always been one of my favorite types of trees, and this one has plentiful, coral-colored blooms. I love that it's blooming for a second time this season.
I will admit, however, that I was more than a tad envious when I saw the huge trumpet flower tree in the backyard of 1138 Palomino Road last week. While my tree is a spindly sapling that I can put my arms around and prune by hand, the one on Palomino Road towers toward the home's second story, draping its blossoms high over and around the edges of the swimming pool.
This trumpet flower tree is but one of myriad shrubs, vines, trees, and plants that grace the landscaping around this Mission Canyon home. The yard is a botanic delight, with succulents, palms, and exotic flowers vying for attention and bursting together into a profusion of colors and scents. Paths wind through and around the property, offering different vantage points and leading to picturesque seating areas. The house sits on a full acre, and while there are plenty of corners to explore, including a rustic garden shed down a hillside path, the overall ambience is one of idyllic, tranquil seclusion.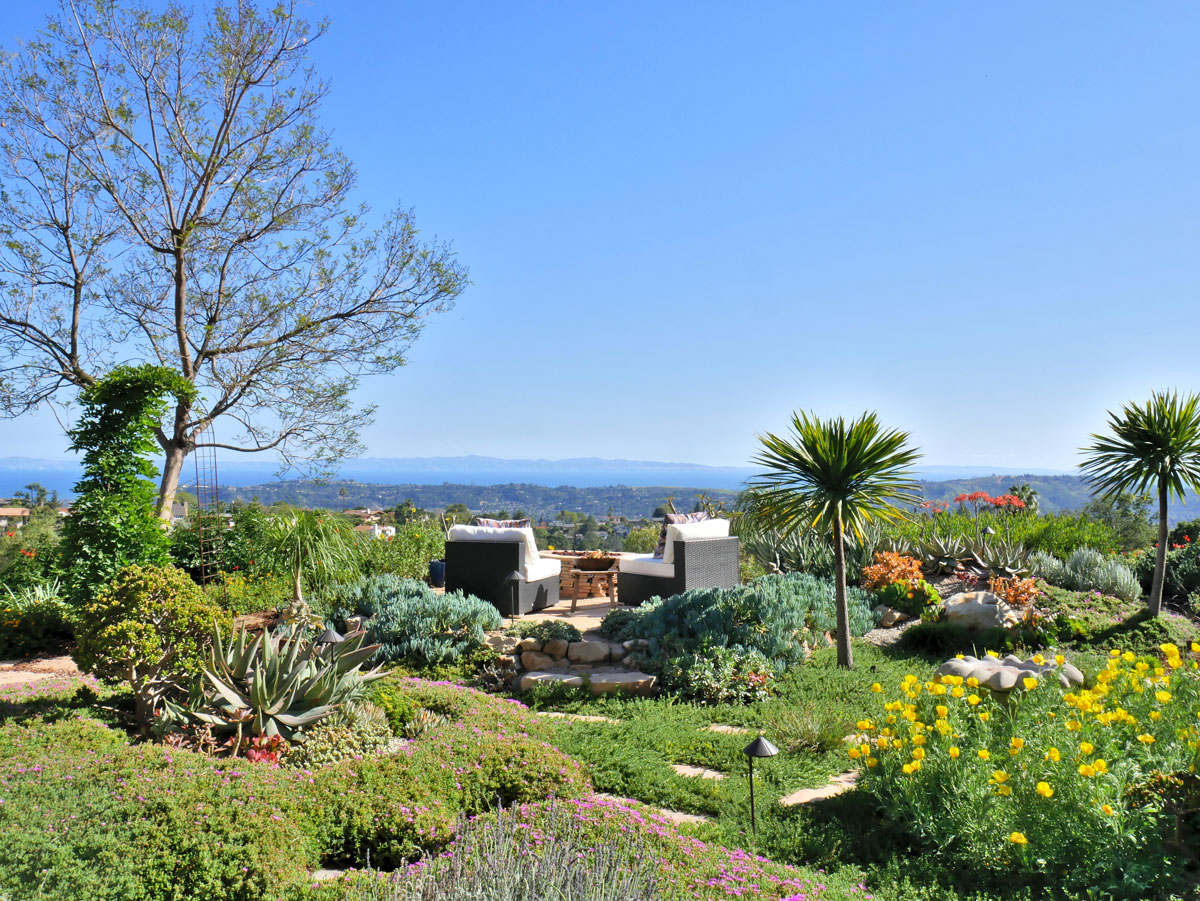 Jared Rainbow Photos