BBC America's Killing Eve is a crime thriller with a tantalizing blend of camp and noir. The series follows the increasingly complicated relationship between an MI5 agent, Eve, and her target, the devastating, international assassin known as Villanelle.
Sandra Oh plays Eve Polastri, an American Londoner who is intensely bored with her MI5 desk job. Eve turns her idle mental energy toward her fascination with female contract killers and develops a perpetrator profile after a series of prominent assassinations. She then launches an off-the-books investigation after her official actions are thwarted by corruption in her department. Her rogue ways get her booted from MI5, but her instincts and research on the mysterious, murderous operative Villanelle (Jodie Comer) get her recruited by the head of a top-secret department within the bureau, with the specific directive to hunt down Villanelle.
Villanelle is not portrayed as a killer with a conscience. She's suave, stylish, and deeply psychopathic, an efficient assassin completely dissociated from empathy. She's mastered the social skills necessary to her job, namely seduction and manipulation, but lacks the emotional availability to relate to people in an authentic manner in everyday situations. Her attempts at connection are never quite successful and often skew toward the incredibly bizarre. Villanelle's early career was marked by effective target elimination without a trace, but her success, partnered with her innate narcissism, has made her overconfident. Villanelle also struggles to keep her work interesting — she begins to dispatch her targets with noticeable panache, which taunts law enforcement across Europe. The stakes get higher as Villanelle's targets begin to overlap with Eve's investigation, and the death toll becomes personal. A mutual captivation develops between the two women, and Villanelle turns her attention to toying with the determined Eve, who circles the rogue assassin with increasing proximity.
Based on the novella series Codename Villanelle by Luke Jennings, the narrative arc of this cat-and-mouse thriller has a fairly standard, no-frills structure. The appealing aspect of the show isn't creative storytelling; it's a sly tone and a satisfyingly strange sense of humor. The plot is basic, but the dynamic between Eve and Villanelle is complex and engrossing. Eve's efficiency as an investigator is somewhat undercut by her awkward social subtleties and off-putting intensity; Villanelle, too, is gleefully out of touch with empathy even in basic social situations, making their interaction and attraction darkly comic.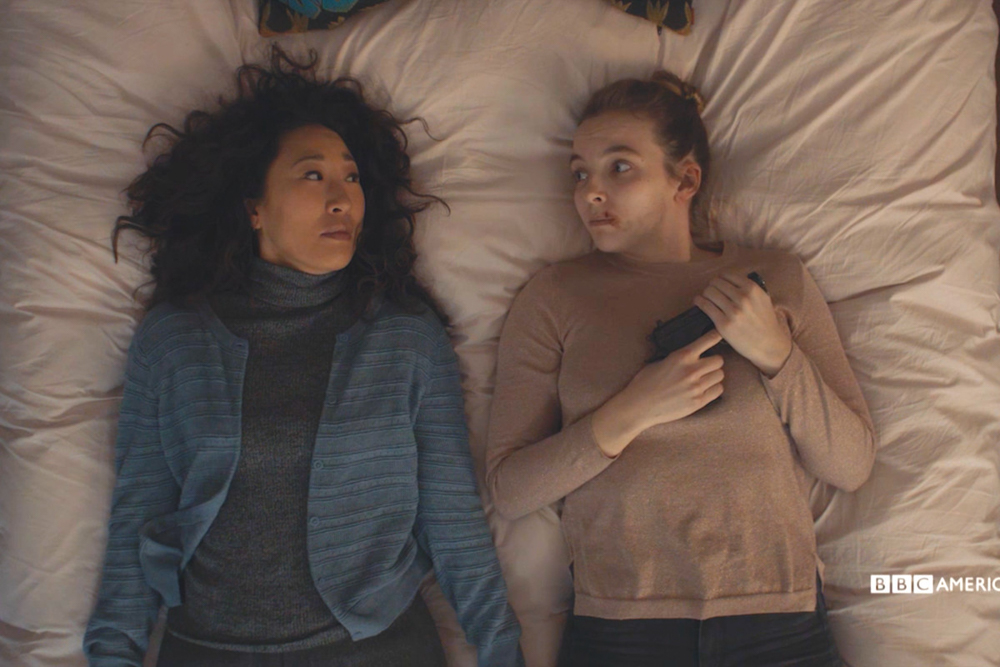 By Courtesy Photo