Trying to take the sting out of Mondays? Les Marchands Restaurant & Wine Merchant now offers a tasty way to ease into the week with their Burgers, Brews, and Blues nights, which feature a soulful selection of burgers, beers, and grooves from their playlist or a live band.
"Monday nights have become quite popular for our regulars as well as our restaurant-industry friends, and we wanted to bring a more casual, fun night to Les Marchands," said Chef Weston Richards, whose conversation with Sous Chef Colin Wade inspired the idea. "We started talking about what we want to eat on our night off. For me, all I want on my day off is a burger and a beer, and we landed on a burger night."
Their menu of four clever riffs on the standard burger is elevated with a sharp attention to quality ingredients, including brioche bread delivered from neighbor Helena Avenue Bakery, 10 percent Black Angus beef ground in-house, and as much produce as possible from the farmers' market.
I was not only transported from Mondays, but jetted to a Greek isle upon my first bite of the Mediterranean Burger. The combination of Moroccan spiced lamb, feta, scallion, harissa honey, and crispy olives — which are savory fried bombs of salty heaven — whisked me away.
"We cook all of our burgers on the flat-top griddle and smash them flat so that they cook very fast and develop a nice crunchy exterior," said Richards, whose favorite is The LM Signature burger, with caramelized onions, fontina cheese, and crème fraîche dressing. "They stay juicy on the inside, with a great crust on the outside."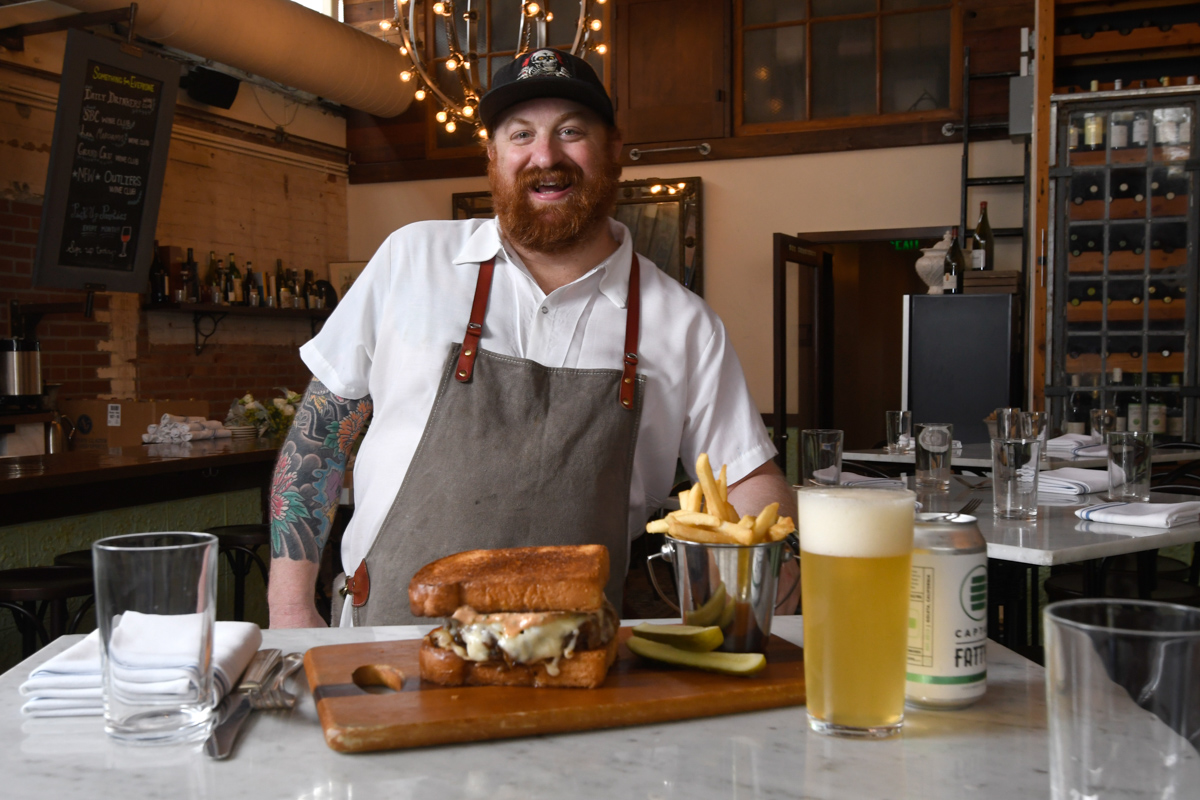 By Paul Wellman