Among the many blessings I count is that I was not born a lab rat. If forced to rely upon my native intelligence to navigate the myriad of mazes needed to eat that enticing rat pellet, I would have starved to death eons ago.
I have ruminated on this every day for over a year now. That's because no matter which way you want to turn in downtown Santa Barbara, you can't get there from here. Santa Barbara has become an ever-evolving pop-up festival of seemingly random road construction. Almost every intersection is blocked by a sprawling crew of orange shirts, hard hats, and steel-toed boots, all gouging yet another precisely engineered trench into what had seemed just the day before a perfect stretch of road. What they leave behind is a patchwork quilt of road scars, street acne, potholes, and heavy metal plates. We curse; we shrug; we move along. It's the background noise of being alive.
Initially I suspected this might be some diabolical scheme hatched by alt-transit agitators ​— ​Ed France, you know who you are ​— ​to force people to abandon their motor vehicles. Or maybe it was City Hall infusing some much-needed road-repair pork into the local economy. Given the broader political context we now live in daily, my brain gravitated toward conspiratorial explanations, conspiracies being the last gasp for optimists seeking to impose order upon the chaos. But sometimes "it" just happens.
It turns out a large chunk of the disruptive construction has been launched by Southern California Edison (SCE) to increase the reliability of the downtown grid system so that we're less susceptible to rolling blackouts inflicted by marauding heat waves. Given that Santa Barbara finds anything utilitarian to be aesthetically offensive, this has forced SCE to put underground its transformer boxes that hitherto have sat, tortoise like, sunning themselves on city sidewalks. All that should be done sometime next year, so deal with it.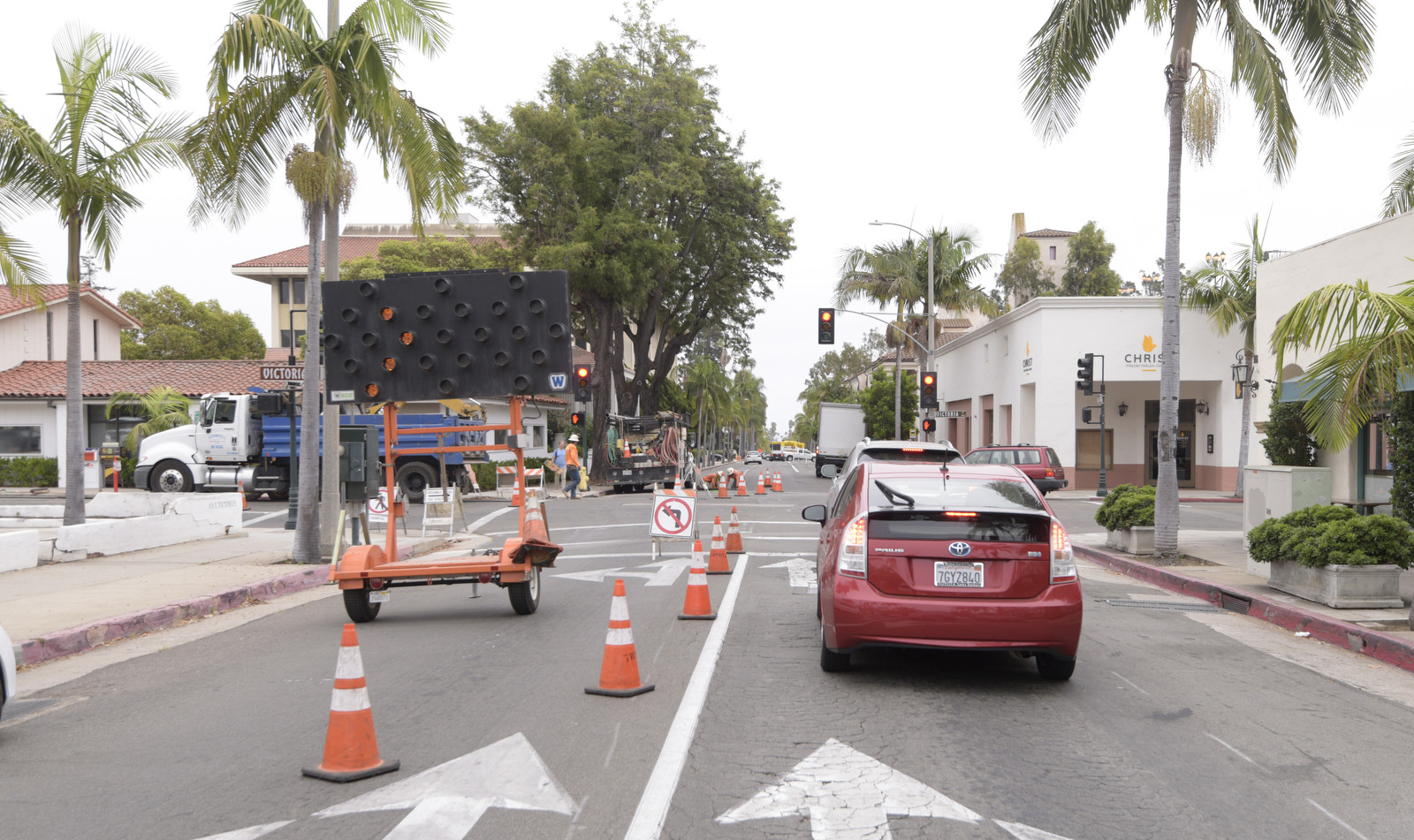 By Paul Wellman