After signing a contract to play professional basketball in Israel, Drew Edelman had another piece of business to finish up. The UCSB senior submitted her master's thesis at the Gevirtz Graduate School of Education.
"It's about leadership," Edelman said. She picked out two prominent sports figures, Rafer Johnson and Lance Armstrong. In Johnson, who had a humble background before becoming a star athlete at UCLA, an Olympic decathlon champion, and a Special Olympics maestro, she found the qualities of a true leader. In Armstrong, whose victories in the Tour de France were tainted by his admitted doping, she saw a failure to fulfill his role.
Edelman was a leader for the Gaucho women's basketball team. She was a two-year starter after transferring from USC, where she earned a BA degree. She averaged 16.2 points and 9.6 rebounds and received All-Big West First Team recognition for the 2017-18 season.
The most prestigious honor of all is the Golden Eagle Ring, presented annually by Peter Jordano to the UCSB athlete with the highest grade-point average. Edelman, with a 3.96 GPA in her graduate studies, was the female ring winner for two straight years.
The 6′4″ center will start playing this fall in Israel's Division 1 for A.S. Ramat HaSharon, a professional team in a suburb of Tel Aviv. The Israelis got a good look at her in last summer's Maccabi Games, where she led Team USA to the gold medal and was named Most Valuable Player of the tournament.
PREP WRAP-UP: After winning 2017-18 CIF championships in girls' water polo and boys' basketball, San Marcos High came close to a rare triple last weekend. The Royals advanced to the Division 4 softball final, where the pitching and defense of the Santa Fe Chiefs subdued them, 3-0. In baseball, Capistrano Valley, the team that knocked Dos Pueblos out of the quarterfinals in extra innings, went on to win the Division 1 title.
San Marcos track-and-field standout Allie Jones had a good day at the State CIF Championships in Clovis. The Stanford-bound senior placed fifth in the girls' 100-meter hurdles (13.87 seconds) and seventh in the long jump (18′5″). Beau Allen, a junior who also played for Royals basketball champs, soared 6′8″ in the high jump to place fourth. Santa Barbara High's Devon Cetti, who will attend Cal Poly, placed seventh in the shot put with a mark of 57′9¾″, and Dos Pueblos junior Josephine Morales cleared 5′6″ to tie for eighth in the girls' high jump.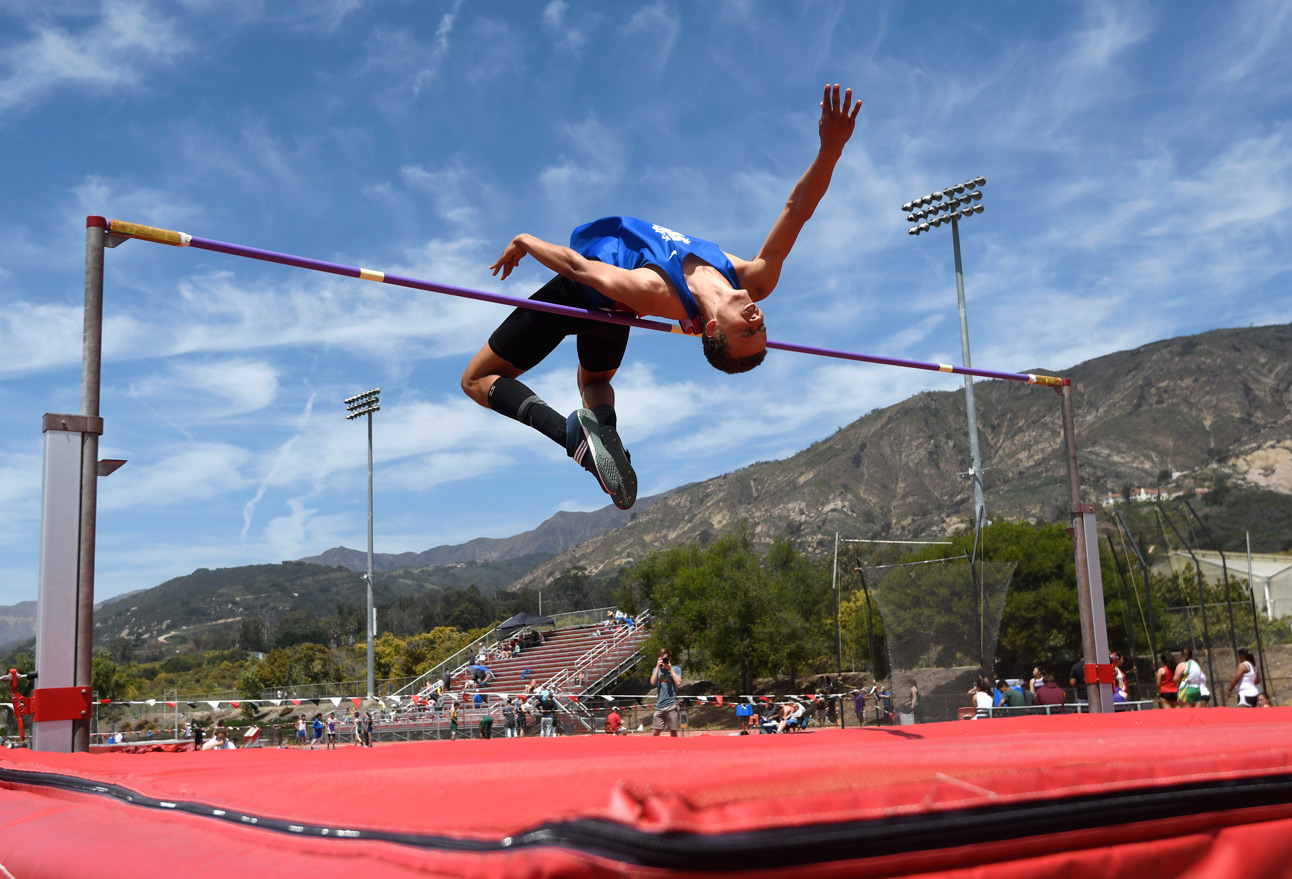 By Paul Wellman