"You cannot see the Grand Canyon in one view," said geologist/explorer John Wesley Powell of the seventh natural wonder of the world; "… you have to toil from month to month through its labyrinths." Which is exactly what writer Kevin Fedarko and filmmaker Peter McBride did when they walked the trail-less length of the Colorado River as it flows through the majestic canyon, a feat that took one year to achieve.
"I kind of thought I was done with the canyon," said Fedarko in a recent phone interview, referencing his 1983 white-water run down the Colorado River in a wooden dory. (You can read all about his harrowing adventure in his book The Emerald Mile). "But then I got dragged back into it with this project that my friend Pete McBride thought up."
McBride, a nature photographer and filmmaker who has an affinity for riverside treks — he strode the length of the Ganges River, for example — uses walking excursions to "take a look at our natural resources, which we don't pay enough attention to," he told me via a phone conversation from his home in Colorado. "I use adventure and a creative approach as a way to remind people what's important out there."
The Grand Canyon is currently facing pressures from developers who want to build along the rim; one particularly invasive project proposes building a gondola that would take tourists from the rim to the river. "Access is important to understand and appreciate these places," said McBride, "but do we really need more five-star hotels? The Grand Canyon is very symbolic of how we think of landscape, sacred landscapes. If we can't protect the Grand Canyon, what the heck can we protect?"
McBride and Fedarko will be in Santa Barbara on April 4 as part of UCSB Arts & Lectures' National Geographic Live! series to talk about their Grand Canyon quest. The following is an edited version of my interview with Fedarko, which gives further insight into their adventure and mission.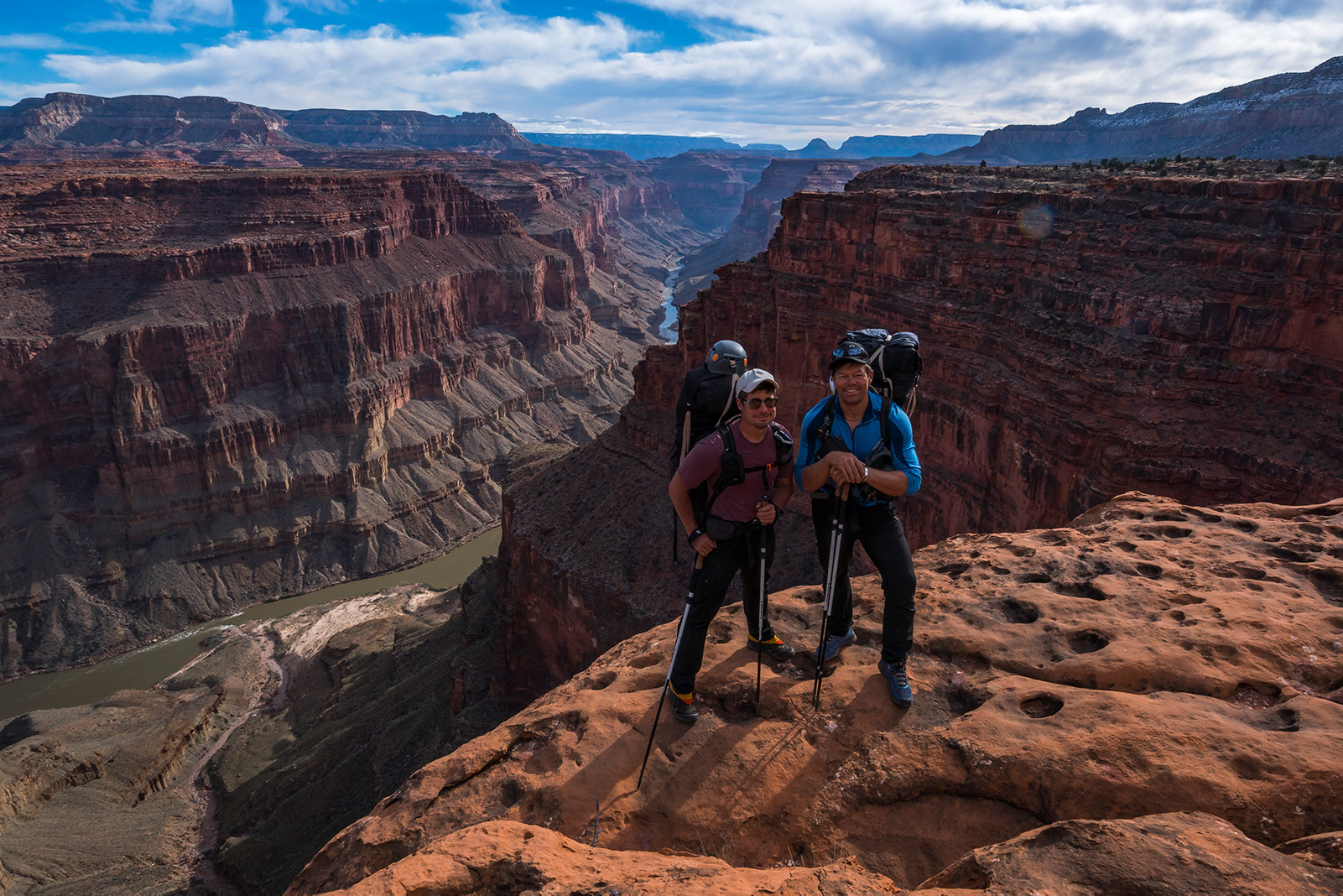 Rich Rudow