It was Yogi Berra Week on Santa Barbara diamonds. "It ain't over 'til it's over," baseball's most famous quipster said, and three hometown high school teams took those words to heart on an unforgettable Tuesday, May 22.
The Dos Pueblos Chargers, up against nationally ranked Huntington Beach in a

CIF

Southern Section Division 1 baseball playoff, were losing 5-0 in the bottom of the seventh inning. It's over, right? Wrong. After a game-tying grand-slam home run by Evan Kling, the Chargers won 6-5 in the eighth on Charlie Cuykendall's

RBI

single.
The Bishop Diego Cardinals were stung by a three-run homer in the top of the seventh that put Savanna ahead 4-3 in the Division 6 playoffs. But this one was not over until Bishop came back in the bottom of the seventh and won on Jake Koeper's single, 5-4.
In the Division 4 softball playoffs, the San Marcos Royals trailed Chaffey 7-3 with two out in the bottom of the seventh. Game over? Nope. The Royals rallied to send the game into extra innings, and Megan Cunnison's bases-loaded single in the eighth ended it, 8-7.
San Marcos continued its quest for a championship Thursday, defeating San Dimas 5-2 in a quarterfinal game. The Royals, who were runners-up in last year's softball championship, were set to face Royal High in the semifinals Tuesday.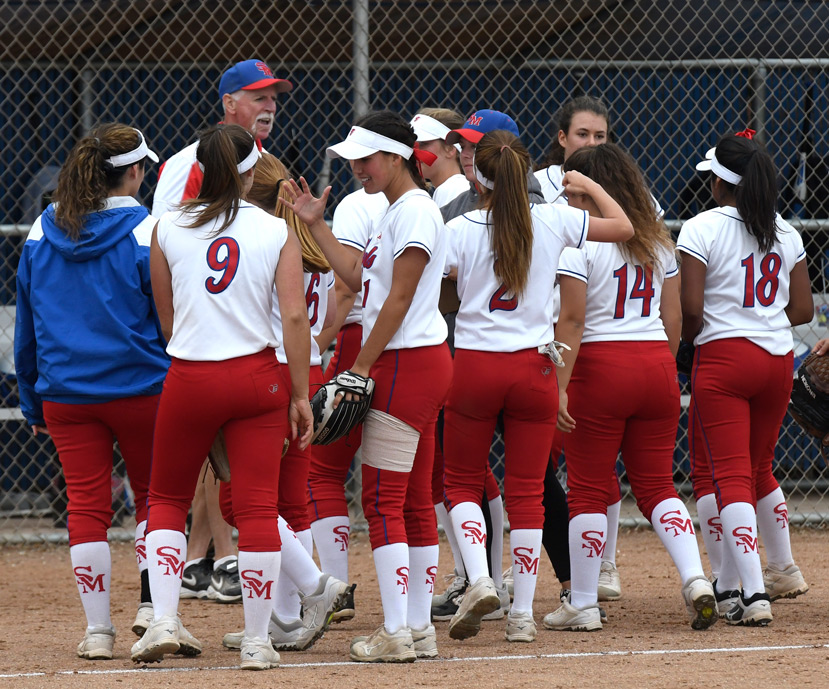 By Paul Wellman