In 2011, after two years of looking at more than 50 ranches across Santa Barbara County, Andy and Kim Busch drove across a bridge over Nojoqui Creek into a place called Folded Hills. "I saw the old sycamores and the old oaks and the flat ground for polo," said Andy, as he drove me across the same bridge on the rugged backside of the Santa Ynez Mountains. "Right about here, I looked at my wife, and we both nodded. We knew that this was the place where we would make our home."
Born and raised in St. Louis, Missouri, Andy Busch, who is 55 years old, is a scion of the Anheuser-Busch brewing family and first came to Santa Barbara as captain of the U.S. polo team in 1998. He moved his family — three sons and a daughter — to Montecito in 2002 and slowly began hunting for a ranch to lay down roots for the next generations.
Having managed Grant's Farm — his family's 281-acre ancestral home, whose wildlife refuge, historical monuments (like Ulysses S. Grant's cabin), and other attractions were opened to the public in 1954 — Busch knows what he likes in a landscape. Located in a wedge between Nojoqui Falls Park and Highway 101, the 600-acre Folded Hills had it all: a stark-white, plantation-style home with a sweeping front porch developed by the Morton Salt family in the 1920s; flat land for polo, livestock, and row crops; a pond for fishing; a farm stand for the public; and plenty of open space for wildlife and recreation.
The property is also full of dramatic hillsides that — with the help of vintner Peter Stolpman and vineyard expert Ruben Solorzano — Busch came to understand were perfect for grapevines. "It was an easy decision for us after some research," said Busch of determining what wine grapes to plant. "We wanted to plant what the ground wanted. Everything pointed to Rhône varieties."
The property's unique microclimate doesn't hurt either. Tucked just inside the far southwestern corner of the Santa Ynez Valley AVA, Folded Hills is a mere five miles from the Pacific. "Out of all the vineyards in the Santa Ynez Valley, we're the closest to the ocean," said Busch.
Yet in between Folded Hills and the windswept Gaviota Coast are the nearly 3,000-foot peaks of the Santa Ynez Mountains. Altogether, that means cool, foggy nights, like the Sta. Rita Hills, but way hotter days once the marine layer burns off, as the ocean breezes aren't quite so steady — too hot for pinot noir, basically, but ideal for grenache and syrah.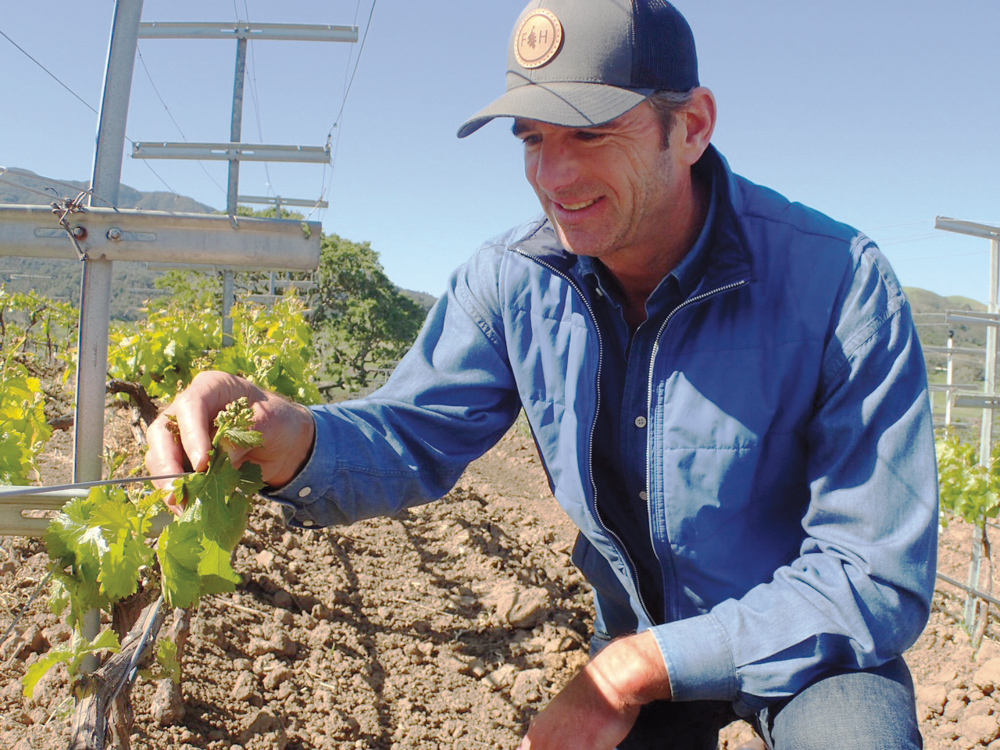 Matt Kettmann Photos