The seas off our beaches are rising. Is it too late to adapt to the change? That's the task that's fallen into the laps of Melissa Hetrick and Dan Gullett, two experienced long-range planners for the City of Santa Barbara. These two now find themselves spearheading City Hall's efforts to come to terms with sea-level rise ​— ​an undertaking epic in scope, mind boggling in its implications. Imagine "planning" for the ice age, only in reverse ​— ​and it's happening much, much faster.
By the end of the century ​— ​only 81 years away ​— ​seas off the coast of Santa Barbara are expected to rise anywhere from 5 to 6.6 feet. That's if nothing is done to reduce the world's carbon emissions. In 2018, those emissions went up globally. Here in Santa Barbara, they increased by 15 percent. This variation in predictions, from 5 to 6.6 feet, is based on the best available science measuring how quickly carbon in the atmosphere causes Arctic ice sheets to melt. That knowledge is constantly developing, as is our limited understanding of the ice sheets themselves. This explains why a study two years ago projected a five-foot sea-level rise for Santa Barbara, while one released in November 2018 ​— ​by the same consulting firm ​— ​concluded it could be as much as 6.6 feet.
None of this reflects the alarming new evidence just reported in the journal Science indicating the world's oceans have heated up 40 percent faster than projected five years ago. In the years 2017, 2016, and 2015, ocean temperatures were the hottest ever recorded. The hotter the water, the more volume it occupies. More water plus hotter water equals higher seas.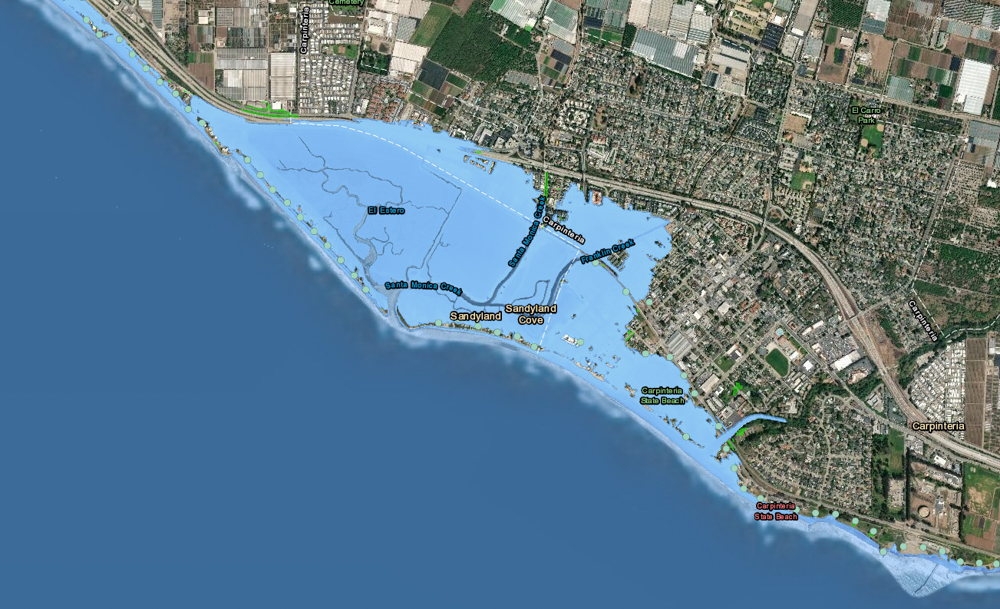 By Courtesy Photo