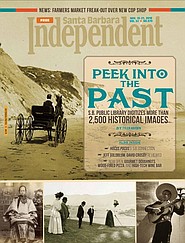 For the third straight year, the Santa Barbara Independent presents its annual Homes & Gardens special section, a roundup of profiles, advice, and insight into what makes our developed and cultivated landscapes thrive. This year's edition looks at a tiny home built by high schoolers, the history of adobe construction, how to make your yard look like Lotusland, and much, much more.
TOC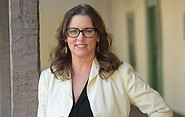 Camie Barnwell covered education locally for many years before her career took her in new directions. She recently earned her master's in academic counseling and her PPL credential. She works as an admissions advisor at Fielding Graduate University and moonlights as a college advisor and essay coach for high school students navigating the college application process. She also occasionally contributes to the Santa Barbara Independent, particularly during Fiesta but, most recently, for our annual education issue.
In Print
Selected stories from our weekly newspaper.
Santa Barbara Public Library Digitizes More than 2,500 Historic Images
Santa Barbara Public Library digitizes more than 2,500 historic images. Read story.
Santa Barbara's Educational System Strives to Help Teenagers Succeed amid Cell Phones and Stress
Santa Barbara's educational system strives to help teenagers succeed amid cell phones and stress. Read story.
The Always Exhausting, Occasionally Rewarding Life of Running Your Own Restaurant
Inside the always exhausting, occasionally rewarding life of running your own restaurant. Read story.
91 Years of Hard, Happy Work, from Santa Barbara City Hall to the L.A. Lakers
Celebrating 91 years of hard, happy work, from Santa Barbara City Hall to the L.A. Lakers. Read story.
Our Annual Celebration of the People and Places That Rule Santa Barbara's Seaside Kingdom
Our annual celebration of the people and places that rule Santa Barbara's seaside kingdom. Read story.
Fancy dishes, big burgers, and taco triumphs can all be found in this best dining round-up. Read story.
Looking Good: Dressing up or just need new kicks? Here are the best spots for your feet, face, and more. Read story.
Drinking: Who's got the stiffest drinks and best red wine? All that and more in the best beverage category. Read story.
Well-Funded Nonprofit Seeks Emergency Permits to Block Debris Flows
A well-funded nonprofit is seeking emergency permits to block debris flows. Read story.
Alecia Moore Finds Solace in Her Santa Ynez Valley Vineyard
Alecia Moore finds solace in her Santa Ynez Valley vineyard. Read story.
UCSB Arts & Lectures Presents the Legendary Musician and the Jazz at Lincoln Center Orchestra
Legendary musician talks about the importance of jazz and the responsibility of the artist in the modern world. Read story.
One Hometown Organization Helps Keep Residents Out of Detention Centers
How Anahi Mendoza and a Santa Barbara County organization help win bail for residents in ICE detention centers. Read story.
Who Is Crazy and Who Is Insane in the Jails and Courts and on the Streets
Who is crazy and who is insane in the jails and courts and on the streets? Read story.
Performance Is Full of Relentless Imaginative Variations
This performance is full of relentless imaginative variations that are the company's lifeblood. Read story.
All Resident Artists Return for 10th Anniversary
All resident artists return for the program's 10th anniversary. Read story.