Michael Seabaugh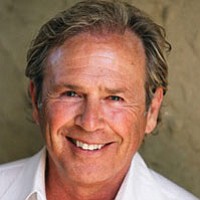 Dr. Michael Seabaugh is a contributing writer to the Independent, writing on the various ways people live and breathe in Santa Barbara. His column Healthspan appeared in the News Press and then in the Independent. He is also a Licensed Clinical Psychologist who maintains an active psychotherapy practice with offices in Santa Barbara and Santa Monica, California. He has just completed a novel about the vicissitudes of love —The Cure for Love— and is working on a book about the challenges of adult sibling relationships.
He graduated from the University of Missouri with a degree in Journalism, received a Masters in Fine Arts from UCLA, a Masters in Education from USC. He received his Doctorate in Counseling Psychology also from USC. He was formerly an adjunct professor in theoretical psychology at the University of Southern California and has taught at UCLA-Santa Monica Hospital in the area of developmental psychology.
Dr. Seabaugh is active in community affairs, sitting on the Board of Directors for the Fund for Santa Barbara, a nonprofit community foundation that supports organizations working for social, economic, environmental and political justice in Santa Barbara County. He is also on the Advisory Board of the Academy for Healing Arts (AHA!), an organization dedicated to the development of character, imagination, emotional intelligence and social conscience in teenagers.
Recent stories