Osaama Saifi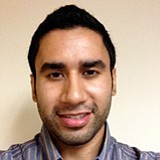 Osaama Saifi is an award-winning member of the Muslim Writers Guild of America and a member of the Ahmadiyya Muslim Community — the oldest Muslim organization in the United States. Saifi regular engages in service projects, such as the "Muslims for Life" initiative, which helped collect over 10,000 bags of blood across the United States in remembrance of the victims of 9/11.
Saifi is a Santa Barbara County native and was raised in Santa Maria. He received his bachelors of arts in Economics and Rhetoric, with honors, at the University of California, Berkeley. Saifi is currently pursuing a JD in order to combat blasphemy laws in countries such as Pakistan, ultimately to protect religious minorities throughout the world.
Contact Osaama Saifi at osaifi@gmail.com or follow him at twitter.com/osaama_saifi.
Recent stories