Born Philip Ivan Koplin on September 21, 1942, in Brooklyn, New York, the artist and editor died suddenly of a viral infection of the heart on July 6, 2017, in Santa Barbara, where he had lived for several decades. Philip's time here fully expressed the promise of a better life that this city has represented for so many. As an artist, activist, husband, grandfather, and friend, he embodied an optimist's belief in the possibility of second — and third, or even more — chances. Whether Philip was drawing one of his inimitable fuzzy creatures, telling a story to his grandsons, curating an art exhibition, or writing a letter to the editors of the Times Literary Supplement beginning with the classic British salutation "Sir—," he always committed completely to whatever he was doing.
The original wisecrack at the head of his website: "Minding the gap between intention and achievement," effectively summarizes Koplin's aesthetic. The habitual humility he displayed about his work blended gratitude for new opportunities with a deep yearning for more completely satisfying forms of expression. As in the "art brut" movement championed by Jean Dubuffet or the "arte povera" theorized by Germano Celant, Koplin's seemingly simple style sprang from a desire to capture the unmediated result of authentic creativity. Critic Joe Woodard, who reviewed Koplin's work many times throughout the years, describes Koplin's "rough, neo-primitive" drawings and monotypes as "sly, subtle, and deceptively child-like" and sees them as achieving a "murky, mumbly sense of grace."
His many friends will remember him as half of one of the city's most talented and influential couples. Like such friends as Dane Goodman and Marie Schoeff or Keith and Fran Puccinelli, Philip and his wife, Virginia McCracken, have given unstintingly of their time and energy to the betterment of the arts in Santa Barbara. Everything that has passed through their hands reflects a common bond they established through sharing their multiple creative pursuits. Finding, noticing, shaping, and sharing their way through life together, Virginia and Philip, who met and married in their fifties, held out the hope to everyone they knew that it's never too late to discover one's soul mate.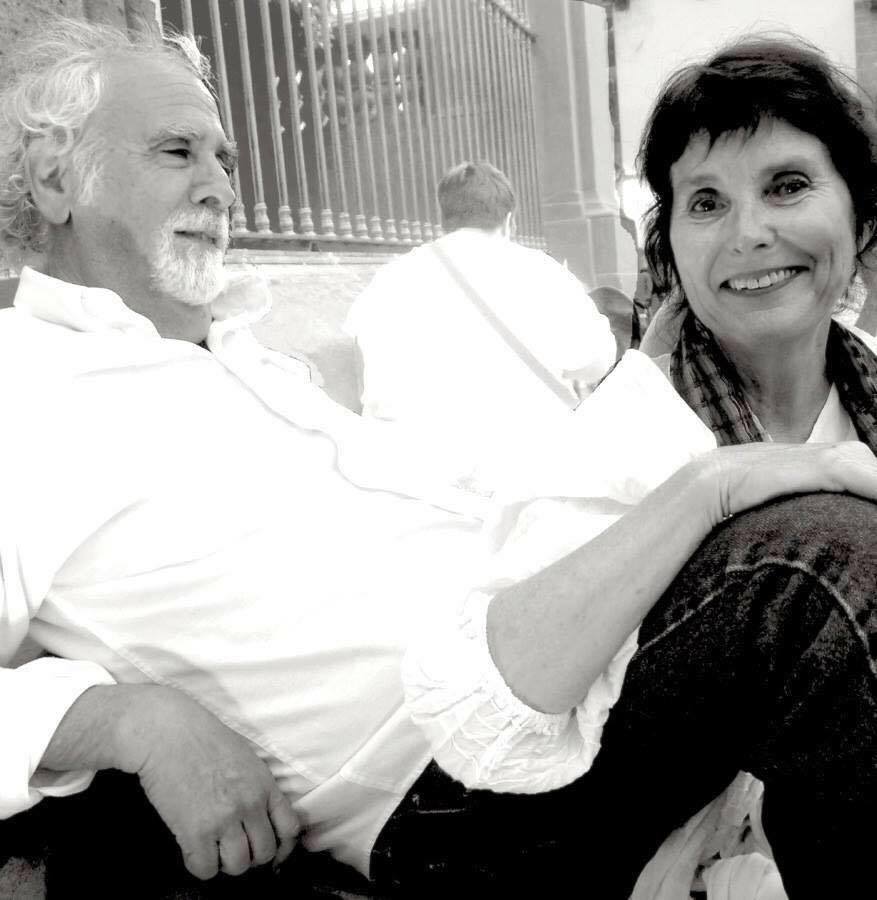 Courtesy Photo