★ FESTIVAL DE BANDAS ★ BANDA FEST 2021 ★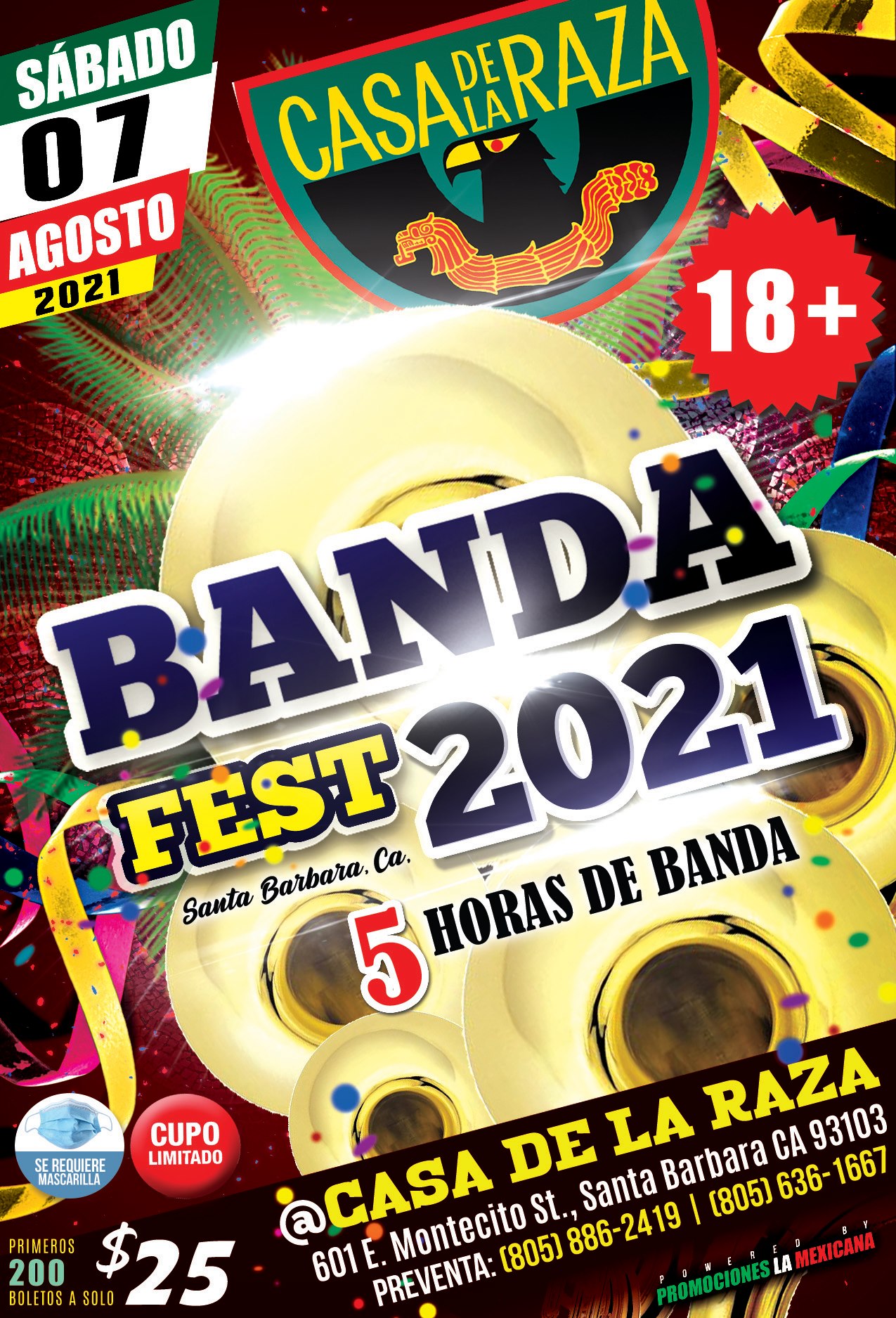 Best Bet
Festivals & Fairs
Fiesta
Music
Casa de la Raza
**Events may have been canceled or postponed. Please contact the venue to confirm the event.
Date & Time
Sat, Aug 28 6:30 PM - 12:30 AM
Festival de Bandas / Banda Fest 
Latinos de Santa Bárbara invites you to dance into the night to music from five bands.
Latinos de Santa Bárbara te invita a bailar hasta la noche con la música de cinco bandas.
6pm-1am. Casa de la Raza, 601 E. Montecito St. Pass: $25; VIP pass $45. Ages 18+. (805) 886-2419 or (805) 636-1667.
tinyurl.com/BandaFest2021
tinyurl.com/BandaTickets-Boletos