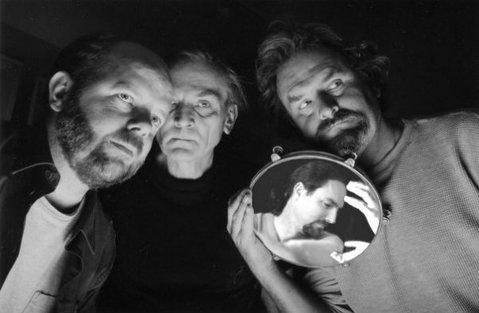 Headless Household

"Blur Joan"

Musicians
Genres: Americana, Avant-garde, Jazz
Sound description: Unsound
RIYL: Music
Web site: http://www.householdink.com/headless.htm
Email: info@householdink.com
History
Now in its 29th year, the new music combo slices across genres and pursues better living through eclecticism. Their new double-disc album, celebrating the band's 25th anniversary (a year late), is Basemento (one disc leans "inside," the other "outside). Guests include Julie Christensen, Glen Phillips, Nate Birkey, David Binney, Tom Buckner, harmonica wizard Tom Ball, and more… Previous alums in this millennium were the more jazz-primed Blur Joan (2005), and the slightly less eclectic post-Polka (2003), on which the departure point is the polka genre, with elements of rock, punk, funk, zappa, nino rota, charlie parker, and other flavors. another one (or two) is/are in the works presently.
Upcoming shows
None scheduled
Formed
1983, Santa Barbara, CA
Influences
Jazz, rock, moody pop, faux folk, Americana, Europeana, Braziliana, freedom, noise, antics
Current status
This year, the band is working on its ninth album, an all-ballads project, and gearing up for its 20th (sorta) annual Xmas concert at Center Stage Theater, in early December.