Linda "Lady Lip" Isabelle (Vallejo) Prosise
1952 - 2012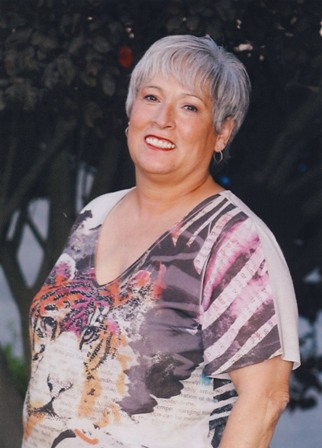 07/08/1952 - 11/04/2012
It is with great sadness our loyal friend and family member, Linda, passed away after a brief battle with lung cancer. The Santa Barbara Saints Youth Football League was her love and livelihood, and volunteered on the Board of Directors. She loved being part of the football community at both the high school and youth levels. She traveled weekly to watch her family and friends' children play. Linda was extremely dedicated. She adored the coaches and referees, and loved the kids. Running the clock at the games was what she loved doing most.
Linda graduated from Adams Elementary School where she enjoyed playing the violin, La Cumbre Jr. High School majoring in Art, Santa Barbara High School, Santa Barbara City College majoring in Dental Assisting Program and tennis, and La Belle Modeling Agency. She was a Registered Dental Nurse and enjoyed working for Dr. Mascagno, his staff and the children. She was also a travel agent and private party planning specialist. She worked many years at the Coral Casino with her mother and sister. She loved raising birds; Macaws, African Grey, Cockatiel Parrot. Her favorite cartoon character was "Tweety Bird". Her favorite music was Kenny Loggins, and her favorite color was red.
Linda is survived by her mother, Isabelle Alice Escobar, fathers, Vidal Vallejo and Celso Lopez, Jr., siblings Raymond Vallejo, Valerie Vallejo-Clark, Juanita Tabb, Rudy Lopez, Celso Lopez III, Julia Lopez, son Brian Prosise, 40 year friend Duwain Skipton and numberous family and friends.
We will miss her incredibly. She was the backbone of her family and the SBSYFL organization.