Yolanda L. Gonzales
1963 - 2012, of Bakersfield and Santa Barbara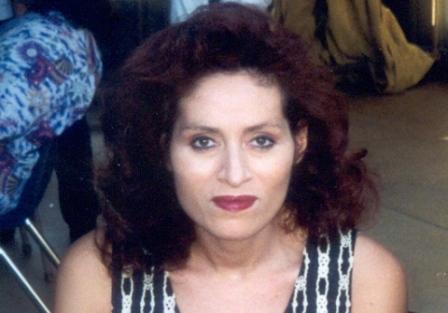 Yolanda L. Gonzales, 49, of Bakersfield, CA and Santa Barbara, CA, passed away peacefully in her sleep on June 18, 2012.
She was born in Bakersfield, CA on January 8 1963, to Victoria and Henry Gonzales.

Surviving family members include: her Mother Victoria Gonzales, of Bakersfield, Father Henry Gonzales, of Bakersfield CA; Sister Sharon Flores, of Ridgecrest, CA; Brother Gary Gonzales, of Bakersfield, CA; and the one true love of her life – her son Gabriel, to whom she referred to as "Happy Jack", of Santa Barbara, CA; and his Father Michael Michel, of Santa Barbara, CA.
A Rosary was held on June 27 at 7 pm at Bashan Funeral, 3312 Niles Street, Bakersfield, CA 93306. The funeral service was held at 9 am on June 28 at St. Christ The King Catholic Church, 1800 Bedford Way, Bakersfield, CA 93308.
On Saturday July 14, a Memorial celebrating Yolanda will be held in her honor in Santa Barbara, CA at Shoreline Park (Picnic Area, Santa Rosa cross street). Acquaintances, Friends, and family are welcome to attend and celebrate her life. For information call (805) 886-1728.