Donald Brian Benedict
1939 - 2012, Santa Barbara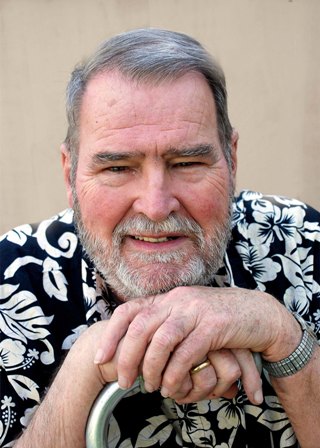 Donald Brian Benedict, 72, of Carpinteria, CA died on April 27, 2012 at Cottage Hospital.
Don was born in Santa Barbara, CA on November 10, 1939 to the late Clifford and Harriet Benedict. He graduated from Carpinteria High School, UC Santa Barbara and the Thunderbird Graduate School of International Management. Don was married to Betty Joyce Benedict (Mulder) in 1963, and they had three children. His work with Colgate Palmolive took them all over the hemisphere, but the family eventually returned to Carpinteria where Don worked for the City of Carpinteria and the Carpinteria Herald.
Don loved his volunteer work as a docent at the Carpinteria Valley Museum of History and as a driver and dispatcher at HELP of Carpinteria. He was also an avid bridge player and a Master Mason.
Don was preceded in death by his wife, Betty, in 2001 and is survived by Mary Benedict, (George), Leslie Benedict Turnbull, (Paul), and Brian Benedict. He is also survived by his much loved grandchildren, Robert, Carlos-William, Gabrielle, Catherine, Alexander & Aiden, as well as his brother, David Benedict, and his dear friend, Florence Trouche.
Special thanks to Don's many friends who helped him survive and even grow in the years following Betty's death. You played bridge, met him for coffee, taught him water aerobics, tolerated his bad jokes, coached him on laundry, cooking, and even drove him to UCLA for clinical trials. Don's family thanks you all.
A celebration of Don's life will be held later this month at the Shepard Place Community Center in Carpinteria. In lieu of flowers, please consider supporting HELP of Carpinteria or the Carpinteria Valley Historical Society.