Elayne Marilyn Barco
1926 - 2015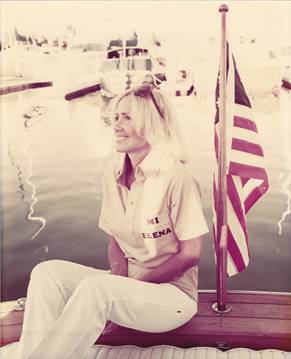 Elayne was born In New York on April 29, 1926 and quickly matured into a beautiful woman with a lively spirit that would mesmerize anyone that she met. Elayne was a delightful combination of brains, beauty, style and wit.. She was happiest among friends and family, laughing, dancing and sharing stories. She aged gracefully always holding on to a youthful enthusiasm for life and style. A woman blessed with impeccable taste, she created an exquisite and inviting home filled with warmth and love.
Elayne lived a life full of wonderful memories, memories to remain forever in the hearts of those lucky to be loved by her. Elayne was an amazing friend, grandmother, loving wife, devoted sister and the best Mother.
She passed with her loving family surrounding her at home. Arnold Barco her loving husband predeceased her. She is survived by 2 daughters Kathy Story, Peggy Olcese-Boyd, a son Don Boyd and four wonderful grandchildren Shahnti Brook, Jason Olcese, Shay Brook and Brianna Olcese.

In a quote often used by Elayne, " Here is looking at you Kid" we will miss you every hour and hold close to our hearts the memories you gave us. The world loves and misses you dearly Elayne.

Memorial contributions or donations may be made to the charity of your choice in honor of Elayne.