Richard William McInnis II
1958 - 2015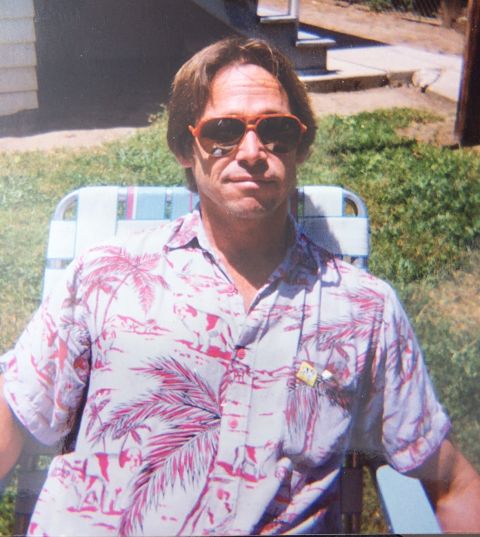 Richard William McInnis II, was born on January 11, 1958 to Barbara Thomas and Richard McInnis in Santa Barbara, CA. Richard, affectionately known as Rick and Ricky, attended public school in his hometown, and developed a skill, as well as a love, for his profession of painting. Incredibly, Richard's work is reflected in many buildings standing in Santa Barbara today.
Richard possessed a tremendous love and respect for animals which was unsurpassed-except for his love of people to whom he was always quick to lend a helping hand and assist others in their time of need. It has been said that all who met him liked him and the general feeling of many is that he was a "gentle soul". In 2012 he was welcomed in to the First Baptist Church and became a member -- which he attributed to be the most meaningful move of his life.
Richard passed away on May 16th, 2015. He will forever be remembered by his positive and upbeat presence that touched all lives. He will be terribly missed and mourned by all who knew and loved him. Richard was preceded in death by his father, Richard William McInnis and his step-father Theo Thomas and is survived by his loving mother Barbara Thomas, his sister, Cathleen McDearmon (Jerry) of Long Beach, his brother Amahl Thomas (Charrma) of Fontana, three nephews and two nieces.
A Memorial Service will be held on June 6, 2015 at 4:00pm at the First Baptist Church- 949 Veronica Springs Road Santa Barbara, CA. 93105. A reception will follow. All are welcome to come. In lieu of flowers, donations may be made to New House, 2934 Bath Street, Santa Barbara, CA. 93105