Dr. Jennifer Fortman
1948 - 2016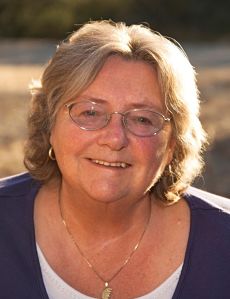 Born in Stevenage, England in October of 1948 to American WWII veteran, Bob Sulzbach, and English woman, Thelma Newbery, Jennifer began her training to become a registered nurse at age 18. After completing her education she worked as Head Nurse in various hospitals in London. On July 4th, 1974 while traveling through Europe she met her future husband Jay on the island of Corfu, in Greece. She followed him to Southern California and in December of 1975 they were married. The next year they moved to Santa Barbara so that Jay could attend UCSB. In 1977 Jennifer decided to put her career on hold when she became pregnant with their first child. After raising their two children Jennifer returned to school and received her doctorate in communications from UCSB in 2002. Following a car accident in 2007 she retired and filled her days with baking, painting, reading and Telegraph crossword puzzles. Jennifer passed away surrounded by family and friends on June 2, 2016

Jennifer is survived by her husband, Jay; her daughter Rebekka, her son James; and many wonderful friends.

In lieu of flowers, please make a donation to The Goleta public library or Lotusland.