William Watson: 1948-2012
In Memoriam
| Wed Sep 26, 2012 | 6:00am
William died on July 31, 2012, at age 63, due to complications from multiple myeloma, a bone marrow cancer. Having been born and raised in England, he was often asked, "Where are you from?" He would always reply, "Santa Barbara," having lived here longer than anywhere else. His early years were spent in Folkestone (bottom right, as he would say), Kent. He attended Christ's Hospital School, where he took up the trumpet, and his interest in classical music began and flourished for the rest of his life.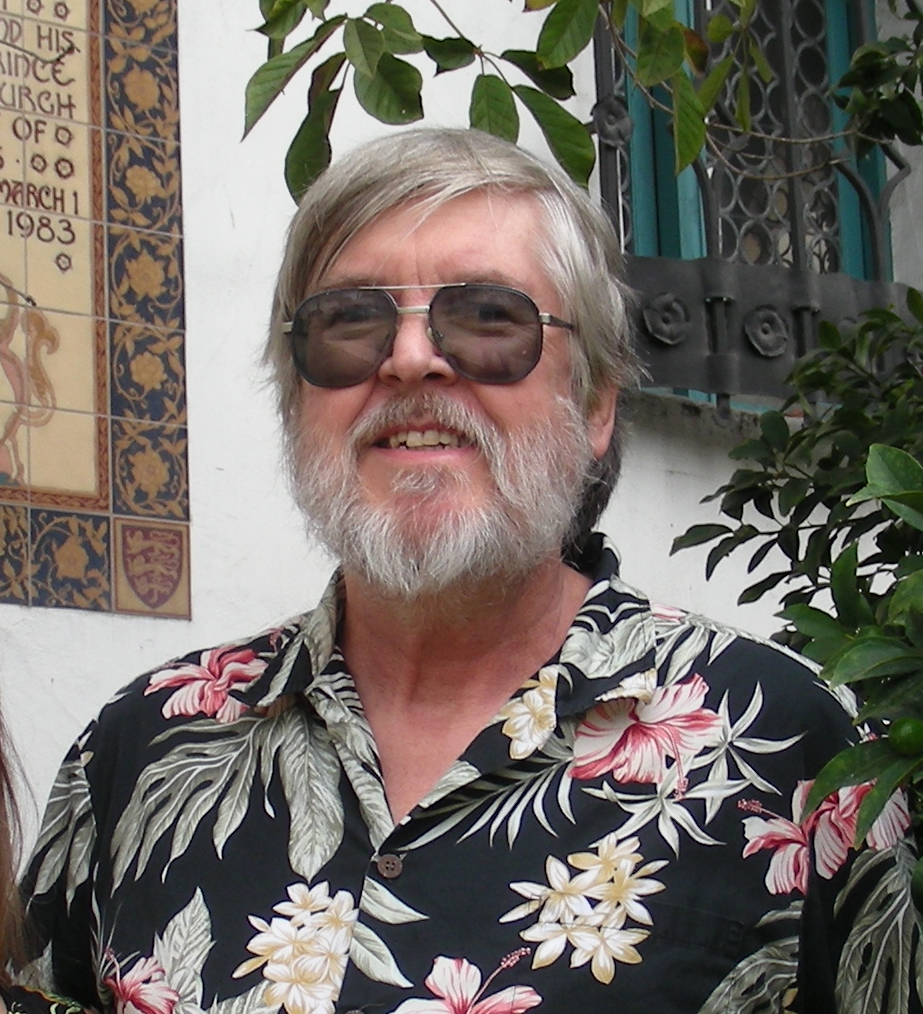 He continued playing the trumpet while attending Emmanuel College, University of Cambridge, where he received a degree in mechanical sciences. After graduation, in 1970, he traveled to South Africa and ultimately found employment with Burroughs Corp. in Johannesburg. In 1977, Burroughs offered him transfer options, either to Detroit or Santa Barbara. He wisely chose Santa Barbara, and some years later, when Burroughs eventually left Santa Barbara, he chose to stay. He then worked at a number of computer-software companies in town, including ComDesign, Yardi Systems, Sloan Technology, StrataCom, and Cisco Systems. In 2008, he was diagnosed with cancer, and in 2009, he chose to retire from Cisco Systems and proceeded to live life as fully as possible.
William loved Santa Barbara and all the varied personal connections he was able to maintain and nurture here and around the world. This was very much in evidence at his remembrance celebration held at Goleta Beach Park, where over a hundred people came to honor his life, including one brother from England, the other brother from Thailand, a cousin from Vermont, and friends and family from Northern California. It was a beautiful day with the ocean, beach, and green grass on one side and the mountains, blue sky, and fluffy clouds on the other side. It was extremely special and memorable to have so many musicians take time from their busy schedules to perform at the remembrance. The family wishes to thank Linda Holland, Scott Lillard, James Riehl, Michael Dolan, Michael Evans, Nathan Kreitzer, and the Quire of Voyces. Thank you, also, to the speakers who were kind enough to open their hearts and express their loss so eloquently.
William had a broad range of interests. He enjoyed wine ("If you like it, drink it"), classical music (with a particular fondness for modern minimalist music), traveling to obscure places for odd reasons, electronic gadgets and thingamahoozies, and expressing his opinion, whether you liked it or not. William had a wonderful sense of humor and never took life too seriously, even when dealing with the side effects of chemotherapy. He was particularly enthusiastic in inspiring young people to immerse themselves in music for their own intellectual growth and to ensure the continuation and evolution of classical music.
He was amazingly adroit at asking anyone and everyone for donations to the Santa Barbara Youth Symphony, and he worked diligently to convince local organizations to donate tickets to upcoming concerts. He was often seen in front of the Lobero or the Granada handing out free tickets to Youth Symphony musicians. Somehow, he also found time to introduce local school classrooms to classical music as a CAMA (Community Arts Music Association) volunteer throughout the school year. Then in the summer, he volunteered with the Music Academy as a compeer, which meant attending master classes and concerts, but more importantly, he spent time with the Music Academy fellows, taking them out to dinner, Fiesta activities, or wine tasting, and even teaching one young man how to drive a manual shift car.
For the last six years, he arranged a whale-watching trip for the fellows, always managing to find funding so that everyone had an opportunity to enjoy the wonders of the ocean. He would say, "Get on with life, do what you enjoy, never regret your decisions, but look to the future and move forward with humor, honesty, integrity, generosity, and kindness."
He is greatly missed by his family, friends, and the community, and his boundless volunteer efforts will be remembered by the following organizations:
Santa Barbara Youth Symphony, 1999-2012
Santa Barbara Symphony, 1999-2012
Performing Arts League, 2001-2003
Music Academy of the West, 2006-2012
Community Arts Music Association, 2007-2012
He is survived by his wife, Karen von Somogyi; son James and daughter-in-law Margaret Watson; brother Sandy and sister-in-law Winkie Watson; and brother Mark and sister-in-law Gip Watson; as well as cousins, nieces, nephews, and hundreds of other people whose lives he has touched.
The Santa Barbara Symphony will be dedicating a spring 2013 concert to William. The Children's Concert will combine the Youth Symphony and other youth string groups from our community.
Please make contributions to the Santa Barbara Symphony, 1330 State Street, Suite 102, Santa Barbara, CA 93101. In the memo, write: Youth Symphony — William Watson.