In Memoriam: Fredrick 'Freddy' Caston, 1927-2017
In Memoriam
| Wed Jan 03, 2018 | 7:09pm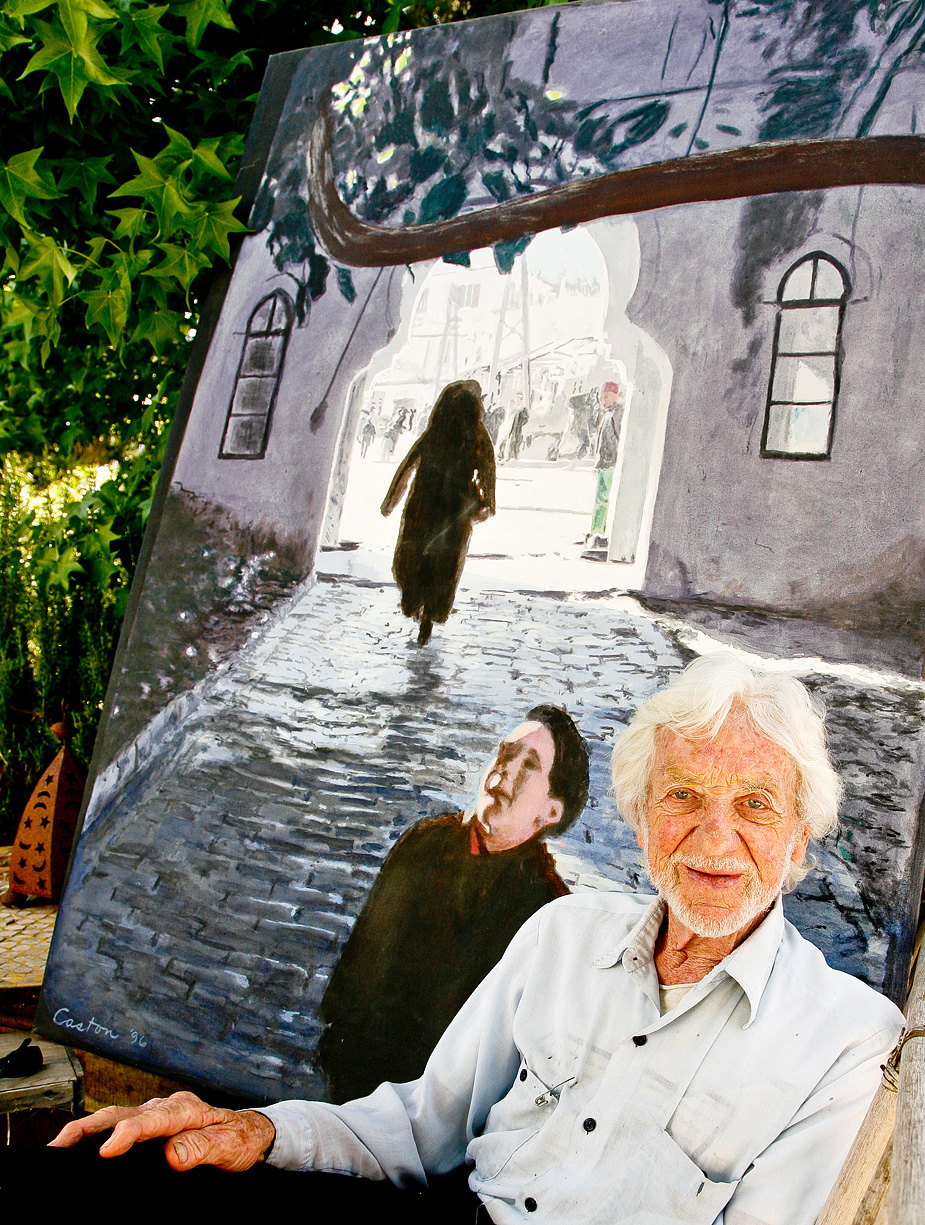 Freddy Caston was a lifelong, prolific artist. Caston's paintings hang at Yale, UC Santa Barbara, and Antioch University. In addition to numerous exhibitions in Santa Barbara, his work was also shown in major galleries in London, New York, Miami, and San Francisco. In Santa Barbara, Caston served as a director of the S.B. Art Association and was art director and set designer for S.B. Summer Stock theater company, becoming a mentor, a guide, and a friend to countless people.
Caston was born in New York in 1927, one of two children of Polish immigrants Abraham Caston and Helen Papke. He sketched often as a child and was particularly enamored with Mickey Mouse and Oswald the Lucky Rabbit. He wanted a poster for his bedroom wall so badly that he drew one. Since his parents had preselected his career options as "doctor or engineer," he was thrilled to learn, at the age of 13, that a cousin was attending art school.
"For the first time, I realized there was a viable life-path in the arts," Caston said. He took a trip to Toronto, Canada, and had the opportunity to visit the studio of the artist Frederick Horsman Varley, which further fueled his interest.
His mother put her foot down: "Well, you can become an engineer and then be a painter." For two years Caston acquiesced, studying engineering at the City College of New York. He later worked as a draftsman by day and enrolled in the Arts Student League by night.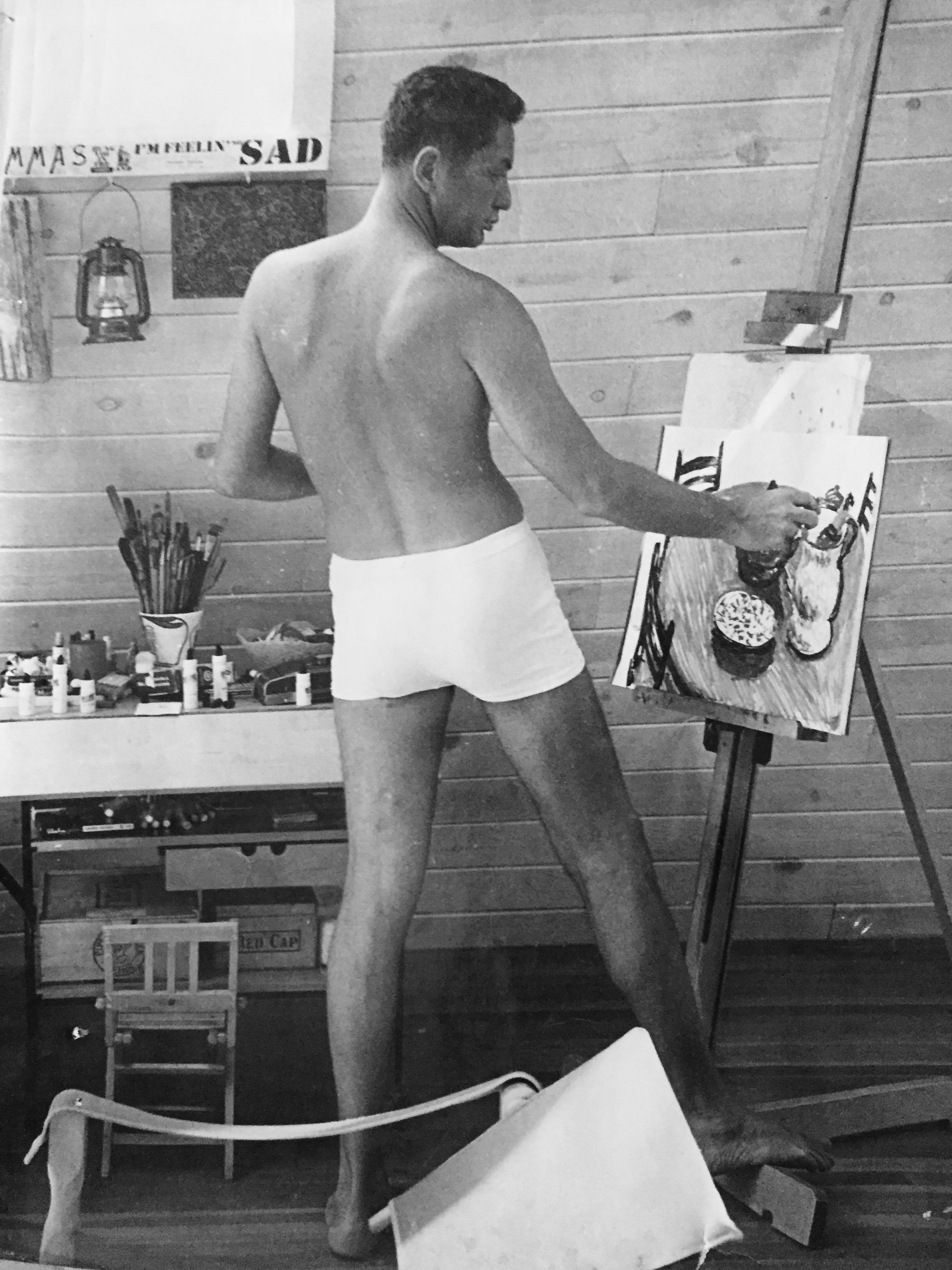 Caston became an avid lover of jazz, meeting and befriending such legends as Louis Armstrong and Dizzy Gillespie. His captivating jazz series was informed by his forays into New York clubs and the music of this time.
After meeting his first wife, Charlann Ramsey, and marrying her in 1953, the family set up house in Queens, and Caston embarked on a successful home-building career. He said, "In Queens, you could only build homes on single plots; on Long Island, you could buy a farm and put a hundred homes on it. It was a time!"
The couple had two sons: Christopher in 1958, and Daniel in 1960. When Daniel was a year old, Caston enrolled in Queens College, where he studied with artist John Ferren — specifically focusing on the use of color. Caston's first one-man exhibition came quickly at New York's East Side Gallery in 1963.
The family traveled frequently and eventually built a vacation home on Fire Island, New York, and purchased a home in Torremolinos, Spain. Caston painted feverishly in Spain, where he was able to dedicate much of his time to his art.
After returning to New York, he fell in love with Marianne D'Emidio, separated from his first wife, and flew to England to prepare for a one-man exhibition in London. Marianne joined him in London after some months of separation.
Caston studied calligraphy with Ho Tit-Wah, became an art teacher, and worked on a translation of the Tao Te Ching. He began to study Taoism and said he found the guidance helpful throughout his life. His work during this period includes a series of Chinese brush paintings along with iconic works depicting The Beatles.
Freddy and Marianne returned to Spain and lived in Torremolinos for almost 10 years. They had their daughter, Julia, and the couple opened the YS School for their own children, along with many expatriates and locals. Caston was incredibly productive, creating many breathtaking works while living in Torremolinos. In 1970, the family ventured to Marrakesh, Morocco, where they made an experimental film. After returning to Spain to edit the film in 1971, their youngest son, Even, was born.
In 1975, the family left the school to friends and returned to the United States, eventually settling in Santa Barbara at the behest of writer Claire Rabe — who served as longtime poetry editor for the Santa Barbara Independent. They fell in love with Santa Barbara and lived on Rabe's large property as Marianne earned a doctorate in education while Freddy painted steadfastly and exhibited in local galleries.
Having been raised Jewish, Caston recognized Jewish traditions with his family. He was absolutely devoted to his family, understanding that "family" extended beyond the ties of blood relations. He and Marianne frequently opened their home to their many friends during the 53 years they spent together. The Beatles' saying "The love you take is equal to the love you make" resonated deeply.
Freddy Caston made a lasting impression on nearly everyone he met. He was intensely creative, spiritual, and intellectual and took great pleasure in life. He had the most amazing gravelly voice, sun-filled heart, and piercing eyes. His artwork is a sacred gift that he has left us all.
Fred Caston is survived by his wife, Marianne D'Emidio Caston; his son Daniel Caston; daughter Julia Caston Moore; son Even Barrett-Caston; granddaughters Robin Caston, Katharine Caston, Eliot Barrett-Caston, and Juliet Moore; and grandson Oliver Barrett-Caston. He was preceded in death by his eldest son, Christopher Robin Caston.
A celebration of Freddy Caston's life will take place January 6, 2018, at 1 p.m. at the Bronfman Family Jewish Community Center, 524 Chapala Street. For more information, contact the Castons at dmcaston@sbcglobal.net or clevergirl555@mac.com.