News
Epstein Gets Key Endorsement from Wolf in Race for 2nd District
Outgoing Supervisor Endorses in What Is Still a Single-Horse Race
Goleta School Board member Susan Epstein just snagged a key endorsement in her bid to fill the shoes of outgoing 2nd District Supervisor Janet Wolf: Janet Wolf's. Wolf, who is stepping down after three terms, announced Thursday she would be supporting Epstein, whom she's known for 15 years. In addition to her years with the Goleta School District — the launching pad for Wolf's supervisorial career as well — Epstein has been active in Democratic Party circles and played a significant role trying to resurrect the Santa Barbara Progressive Coalition from suspended animation after last year's election of Donald Trump.
Epstein enjoys support for many high profile women working in the Democratic and progressive trenches: State Senator Hannah-Beth Jackson, former 2nd District supervisor Susan Rose, fomer 3rd District supervisor Gail Marshall, former Santa Barbara mayor Helene Schneider, new Santa Barbara City Councilmember Kristen Sneddon, and former Goleta City Council member Margaret Connell. She's also been endorsed by Goleta councilmembers Michael Bennett and Stuart Kasdin and by Carpinteria Mayor Fred Shaw.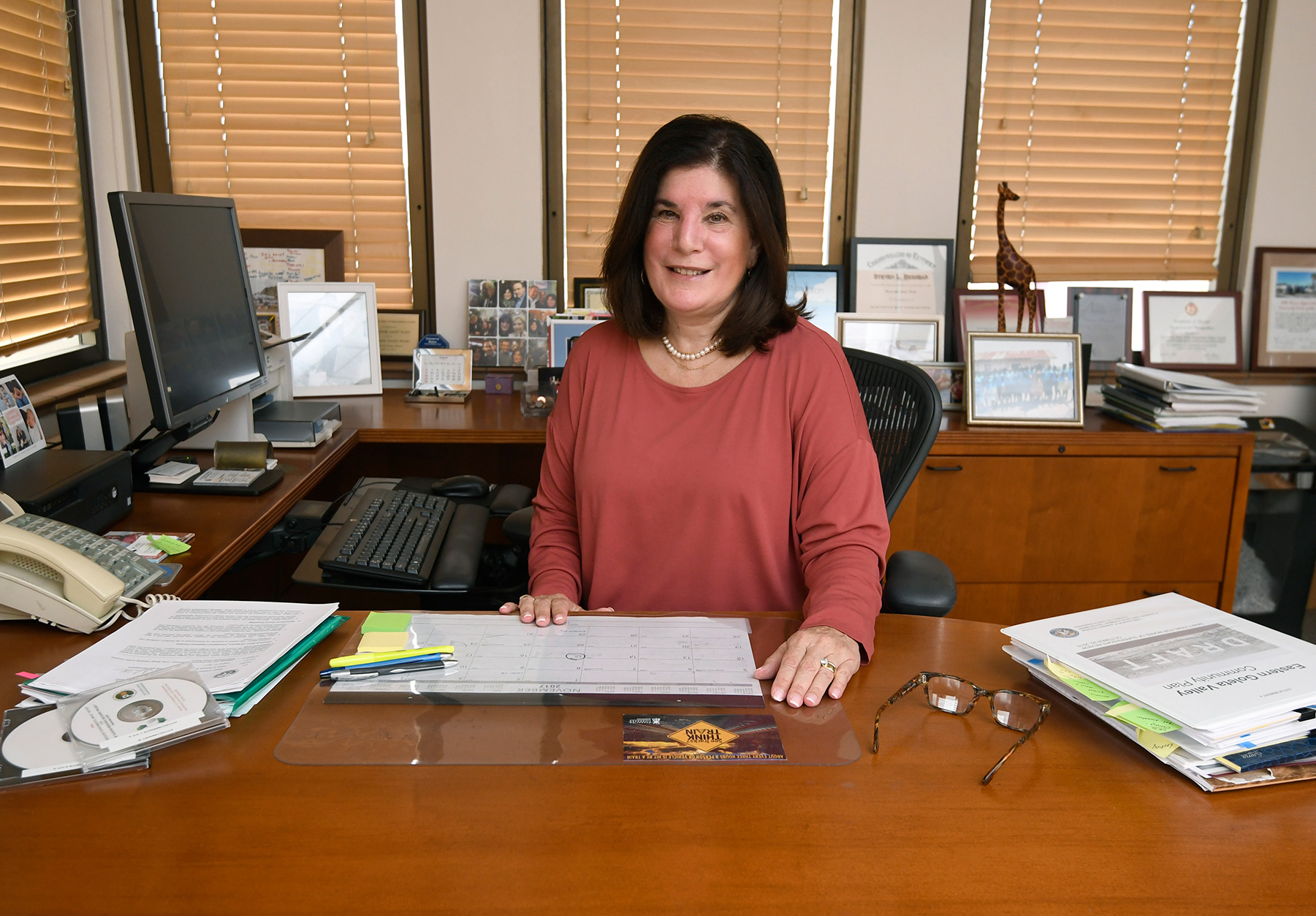 Epstein has been positioning herself to run for the post — which represents most of the Goleta Valley and parts of the City of Santa Barbara — for some time. While Wolf's endorsement is hardly unexpected, Wolf has proven sufficiently unpredictable that her support could not be assumed. For Epstein, it's a significant endorsement.
Who she's running against remains a matter of intense speculation. Political insiders have assumed Santa Barbara City Councilmember Gregg Hart was running for the seat. Hart was not available for comment as of deadline. Political consultant Mollie Culver — his expected campaign manager should he run — said she could not comment other than to say, "It's not unexpected," and "Gregg is still evaluating his options as to how he can best serve the community."
Hart has been a loyal party stalwart and raised almost $100,000 for last fall's council election even though he was running against a political neophyte — Jack Ucciferri — who'd raised less than $5,000. For Hart, the timing is decidedly awkward. He was only just sworn in for his current council term last week. During the council race, he declined to state unequivocally he wouldn't run for the 2nd District seat should he win the council seat.
Currently, the council is embroiled over how — and with whom — to fill the council vacancy created when former councilmember Cathy Murillo was elected mayor. Next week, the council will deliberate — yet again — over whether to hold a special election or to appoint Murillo successor. Ten candidates have already thrown their hats into the proverbial ring. Should Hart, a formidable political player in his own right, run and win a 2nd District county contest, that would create yet another vacancy for the City Council to fret over.
The filing period for candidates seeking the 2nd District seat runs between February 12 and March 14. To date, no candidate catering to more conservative-minded voters has jumped in. Some Republican strategists consider the district — in which Democrats enjoy a strong advantage in registered voters — a lost cause. Better to quietly support a more moderate — less overtly progressive — Democrat with whom they think deals can be made. In this political math, Hart — a moderate pragmatist and deputy director of the Santa Barbara County Association of Governments — would seem to fit the bill.
Both Epstein and Hart have strong roots within the Democratic Party, both have long records of service, and both are politically hungry. Hart, more rooted in Santa Barbara, has strong union ties. Epstein, who reflects Goleta's political culture and land use planning, has stronger roots in Goleta.
Both are running at a time when the local Democratic Party is experiencing a change in leadership and when women would-be candidates, in particular, have expressed concern that they've been excluded by the party's tendency to endorse candidates as early as possible. The Democratic Party is scheduled to look at the 2nd District race at its February 1 meeting.
If only two candidates file, the election would be decided this June. Should more than two run, chances are good there would be a run-off election in November. In either case, Supervisor Janet Wolf has about a year of service left on her term.