In Memoriam: David MacLeod Brainard, 1955-2017
In Memoriam
| Wed Mar 21, 2018 | 11:34am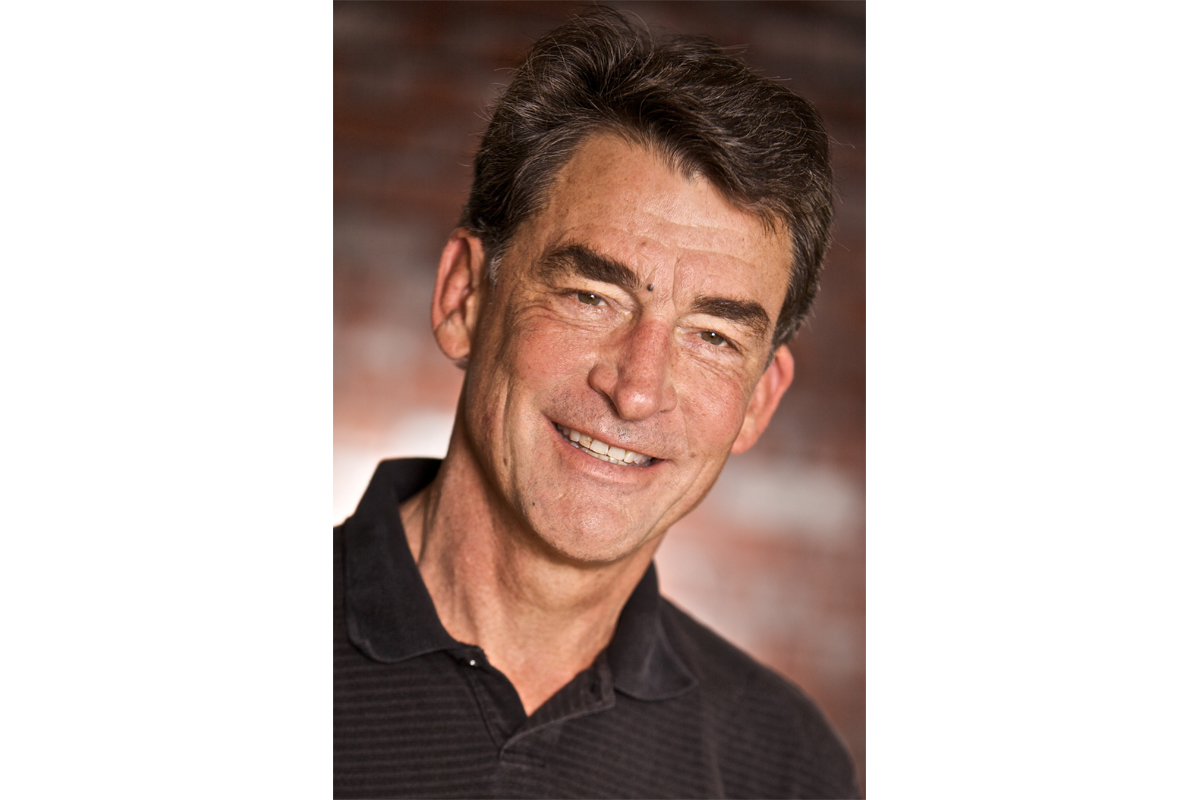 Santa Barbara lost an iconic stalwart last March. David was a literal renaissance man: Surfer. Actor. Cyclist. Writer. Teacher. Ironman. Bartender. Realtor. Environmentalist. Warrior. Many in different walks of life were touched by David Brainard. Many have fond memories of and had memorable interactions with him. His way of connecting with people can only be described as that of a quintessential gentleman. But he was so smart you really had to pay attention, whether it was a joke or a comment. He cared deeply about our city and fought to keep it clean, accessible, and safe.
David Brainard matriculated to Santa Barbara in 1963 from the East Coast as a happy 8-year-old after his aerospace engineer and rocket scientist dad was transferred to Vandenberg Air Force Base. He got to learn the city as he moved from Roosevelt Elementary to La Colina and then to San Marcos. Wrestling was his sport of choice in high school, as was surfing, where he quickly outperformed his brother/teacher. Cycling was another passion, and he was a king in our hills. David started college down south at UC San Diego and finished back home as a Gaucho at UCSB.
One of David's early jobs included W.A. King, the clothier off State Street, where he learned the finer points of haberdashery that would follow him forever. He then entered the food-and-beverage industry with early stints at Arnoldi's, El Paseo, and 1129, then later at Zelo and Blue Agave. Analysts believe that it was this early interaction with the public that launched his acting career; you have to have a little showman factor to be successful.
David's renaissance persona was patent in his wide spectrum of activities and professions. David presided over thousands of board meetings at Hammonds, Rincon, Mesa Lane, and most other surf spots. David also frequented the islands. He performed over 70 plays at the Ensemble and Garvin theaters, on off-off-Broadway, and in Hilton Head. He landed roles in a host of TV shows, such as Chicago Hope, Sex and the City, The Sopranos, and Hawaii Five-O. He starred in numerous indie films, as well as several at UCSB and City College. Appreciated in his homelands, David won two Indy acting awards.
He was an avid cyclist who knew the Santa Barbara backcountry as well as most. In the early years, he picked up a couple of Stump Jump trophies for winning mountain biking races. David published a semi-autobiographical book called The Ides of August and was a persistent contributor to the Independent, the Montecito Journal, and the News-Press. A successful teacher at El Puente School, he was often greeted with shouts of "Yo, Mr. Brainard, what's up" as he drove around town. He spent some time as a Realtor and was a proud member of the Rental Housing Mediation Task Force.
There are a million DB stories. Like the time he was walking up Waimea Bay beach to see his buddy, the famous lifeguard Michael Tokunaga. As Michael tells the story: "I was relaxing in the chair and saw my mom coming from the parking lot. She was walking next to a guy in a blue blazer and a bag. I wondered what the heck my mom was doing with an FBI agent." Well, David had just come from the Big Island after finishing the Ironman — proudly in the top 10 percent. Michael T.'s mom had picked him up at the airport, and per his clotheshorse training, he kept his blazer on as he walked across the sand.
David developed cardiac issues about 15 years ago. He was finally told in late 2012 that he would need a new heart in the next six months to a year. He was fading in spring 2013, and then our mom passed in May 2013. David was rushed to UCLA hospital a month later for medical support for his failing heart. We almost lost him twice, and then he got his new heart on his 58th birthday, on August 3 that year. He had an amazing team of world-class cardiomyopathy experts who saved his life. They included Santa Barbara's Dr. Bruce McFadden and UCLA doctors Murray Kwon, Mario Deng, Arnold Baas, Gene DePasquale, and Daniel Cruz.
He was doing just fine after the transplant, happy to be back in Santa Barbara at his Victoria Street cottage. He started to surf a bit and cycle a bit. Life was good. Unfortunately, David suffered a cruel stroke in February 2014 while at UCLA for a monthly checkup. The good news was that he was in the midst of the best care on the planet and survived. The bad news was that the right-side, brain-bleed stroke paralyzed much of his left side. The stroke changed everything, and the struggle was to concentrate on getting back to mobility, greatly aided by his caregiver, Angel Tolentino. The struggles turned out to be too tough, and David succumbed to his tired organs last year.
David joined his parents, Chris and John, in heaven. He is survived by a bunch of Brainards: his siblings, Michael, Melanie, and Alison; his sister-in-law, JoAnn; his half brother, John Martin; his niece and goddaughter, Christina; and his nephews, Michael II and Gregory. And, of course, hundreds of Santa Barbara residents with fond memories.
God bless you, dude.