1st Thursday – Elizabeth Gordon Gallery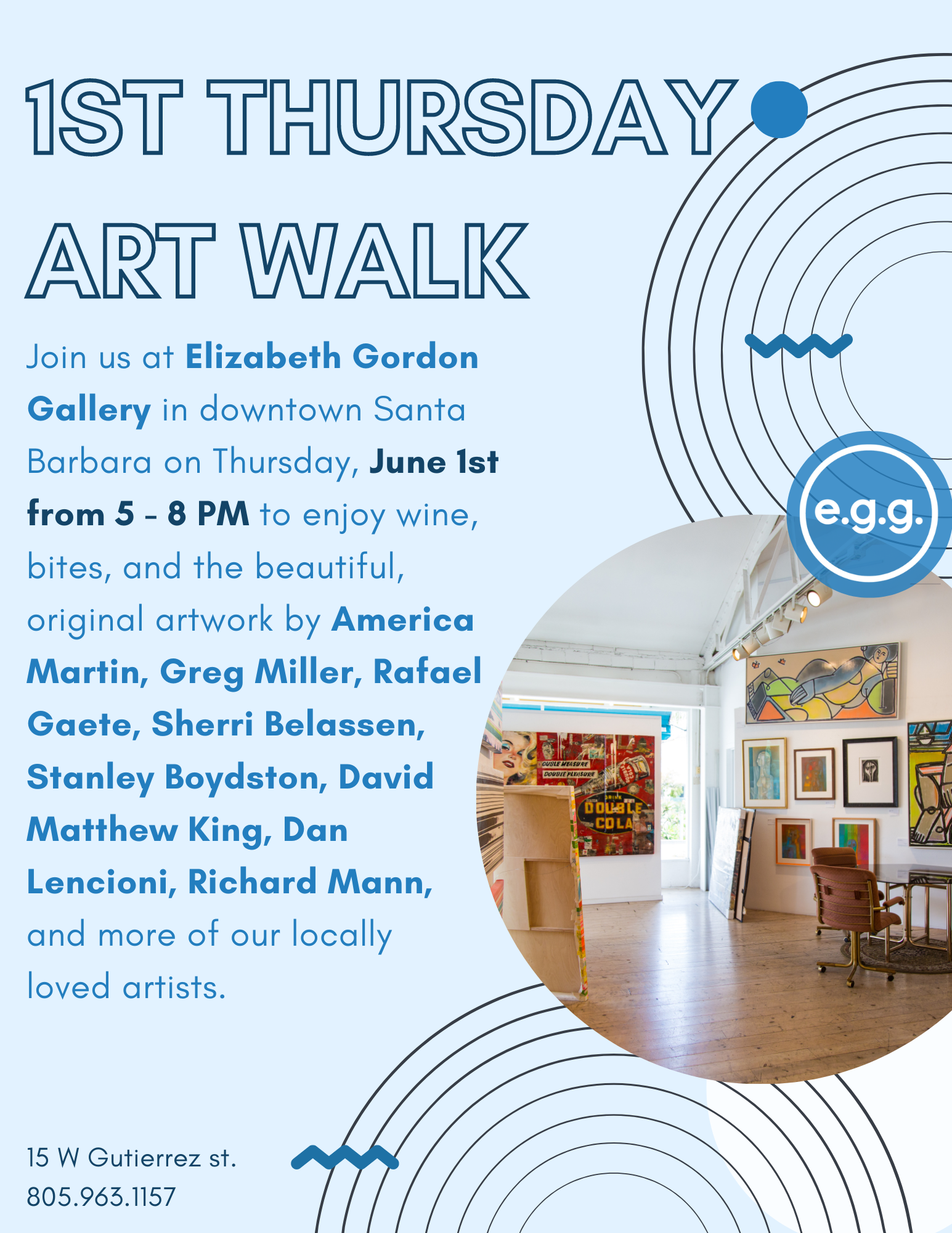 Best Bet
**Events may have been canceled or postponed. Please contact the venue to confirm the event.
Date & Time
Thu, Jun 01 5:00 PM - 8:00 PM
Join us at Elizabeth Gordon Gallery in downtown Santa Barbara on Thursday, June 1st from 5 – 8 PM to enjoy wine, bites, and the beautiful, original artwork by America Martin, Greg Miller, Rafael Gaete, Sherri Belassen, Stanley Boydston, David Matthew King, Dan Lencioni, Richard Mann, and more of our locally loved artists.