3D Clay Printing Basics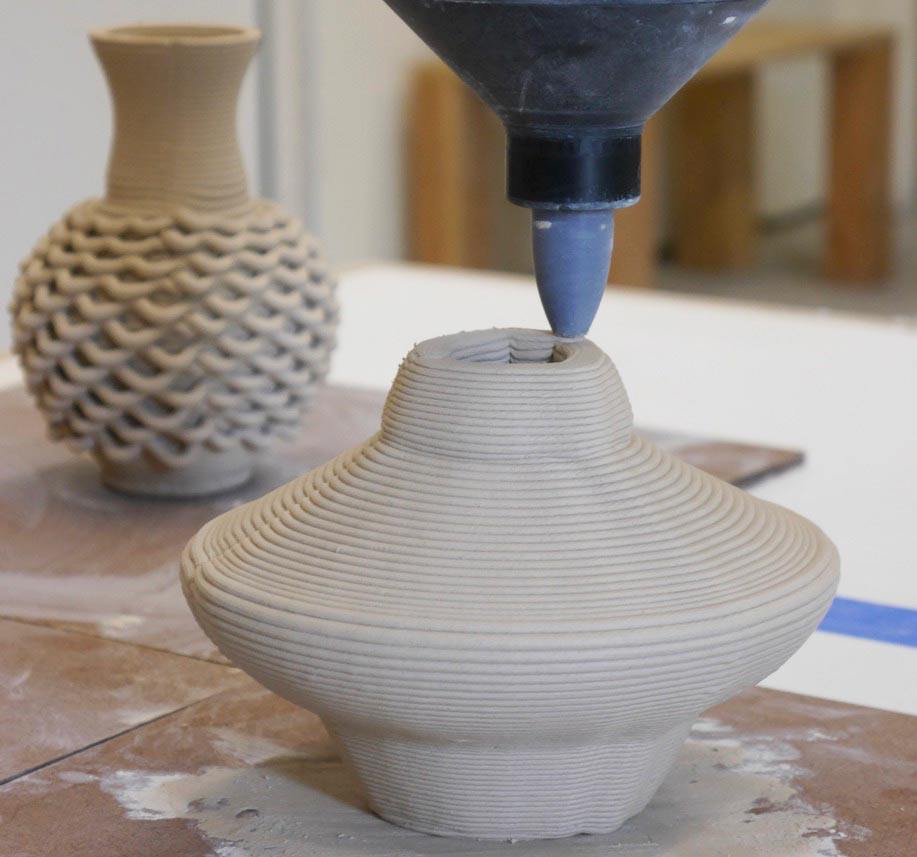 Arts: Performing/Visual
**Events may have been canceled or postponed. Please contact the venue to confirm the event.
Date & Time
Sat, Nov 14 9:00 AM - 4:00 PM
Sun, Nov 15 9:00 AM - 4:00 PM
Join us for an entry-level introduction to 3D clay printing, no experience required. The class takes place over two days on Zoom, which includes an overview of the artform, with in-depth instruction in the intuitive 3D modeling software, Potterware 4.0, and culminates in the creation of your very own 3D printed ceramic piece! You will have a chance to observe the soup-to-nuts process of 3D clay printing, with the opportunity to ask questions along the way.
With full personal access to Potterware 4.0, after day one you will be equipped with the knowledge and tools to design a digital model on your own. On day two, you will work one-on-one with the instructor and share your model with the other students, which will give everyone a chance to troubleshoot, problem solve and discuss design concepts in a group setting. Once your design is reviewed and approved, Clay Studio will record a video of your design being printed and will then bisque fire and ship the piece directly to you within eight weeks.